Eden Hazard: What I Want to Achieve at Chelsea This Season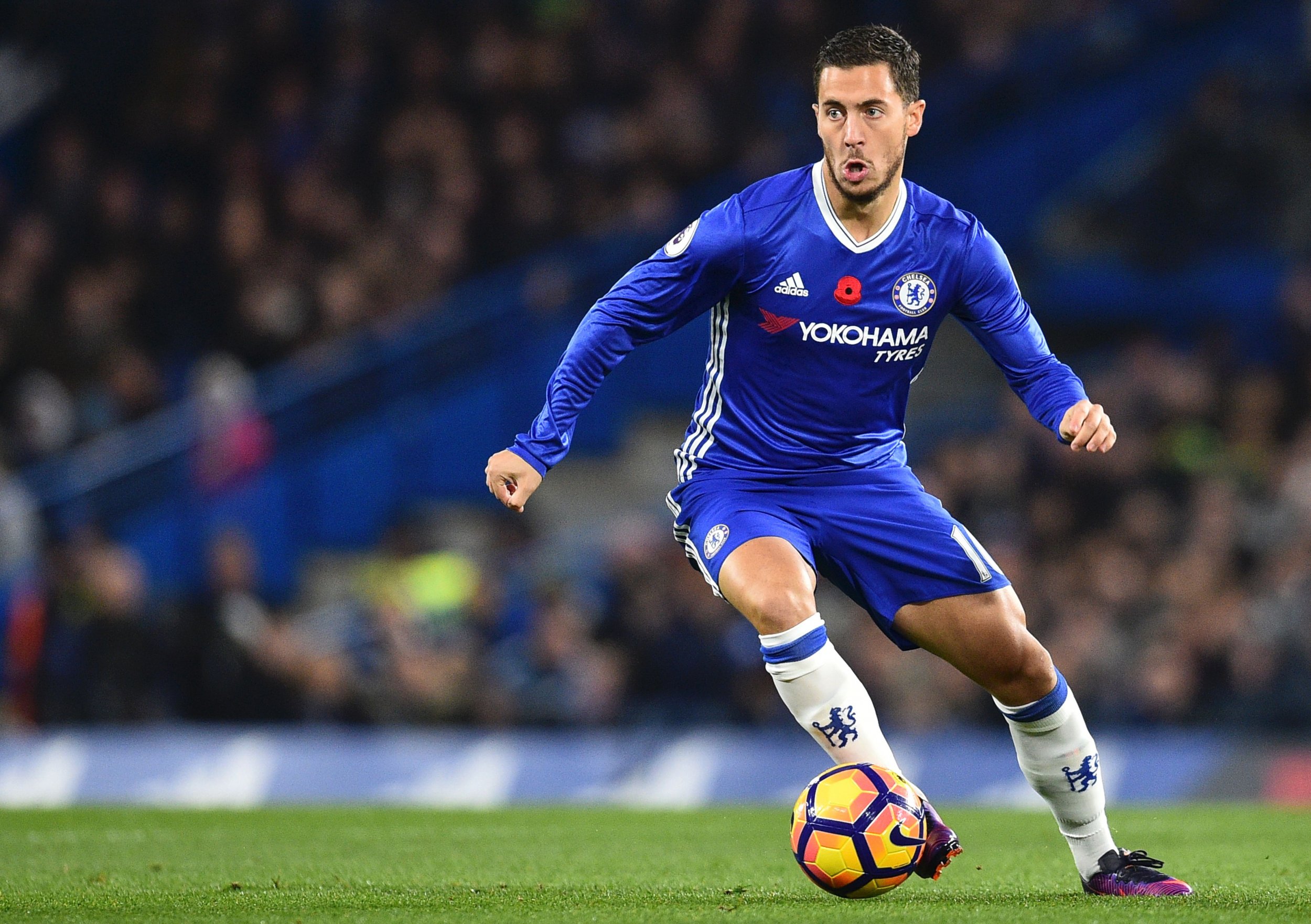 Eden Hazard is setting his sights on the prestigious Ballon d'Or trophy after once again hitting the heights that saw him win the Premier League's Player of the Year trophy in 2015.
Hazard's two goals against Everton on Saturday in Chelsea's 5-0 thrashing of the Merseysiders saw the Belgian overtake his goal tally of six from last season just one week into November.
Having already won the PFA award as the best player in England, the 25-year-old is now eyeing up the biggest gong in world football, the Ballon d'Or, which Lionel Messi and Cristiano Ronaldo have dominated for the past nine years.
"Last season I was not good, so for me it was normal that I was not on the list [nominated for the Ballon d'Or]," Hazard said.
"But I want to come back on the list, and give everything to be on the list, not to be in the top 23 but to be in the top five."
After a poor season under former manager Jose Mourinho, Hazard has been reinvigorated by Antonio Conte's switch to 3-4-3 at Stamford Bridge, reducing his defensive responsibilities.
"Now I am trying to play like when I was a kid," he added. "I am enjoying playing now, my position is a bit different from before, I go inside more. It gives me more freedom, and I'm good for the moment.
"Conte has not changed a lot, it is just that I have a little bit more freedom when we have the ball and without the ball."