Cavaliers Traded Kyrie Irving for Isaiah Thomas, But the Celtics Man Wasn't Cleveland's First Choice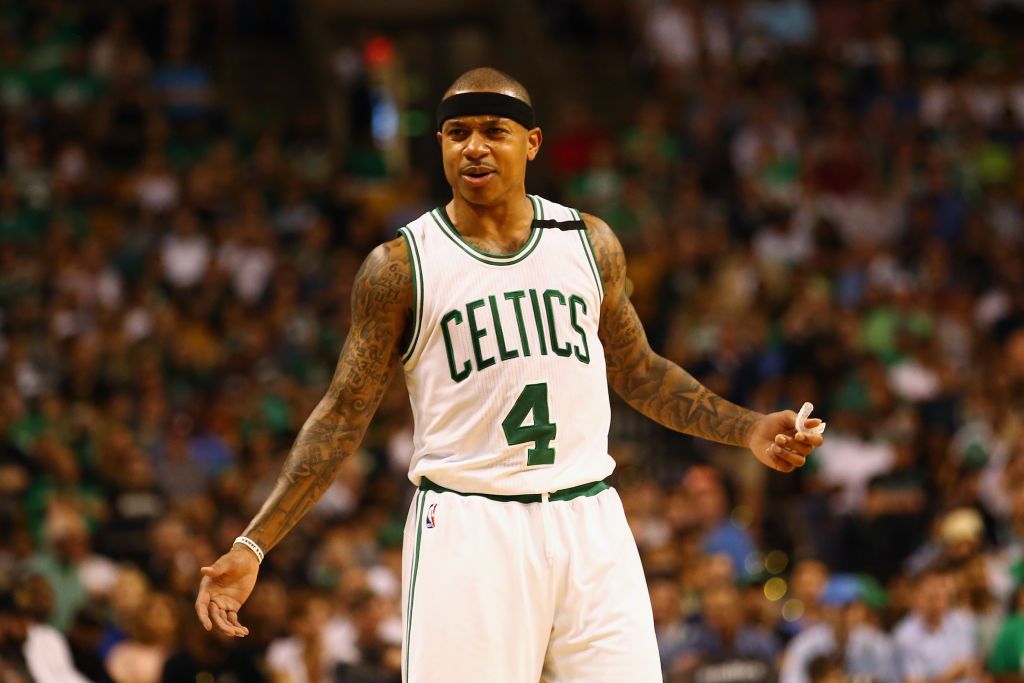 The basketball world saw another sensational trade this week when Kyrie Irving got his wish, to leave Cleveland for Boston, while Isaiah Thomas went the other way.
Irving issued a trade request earlier this summer, with reports that the point guard wanted to escape the giant shadow of LeBron James, to be the star of a team.
Many saw Cavs as getting a good deal. Irving may have asked to leave, but in Thomas new General Manager Koby Altman now has one of the NBA's elite scoring point guards. Not a bad start to life in the hot seat.
But things could have been very different had Cleveland had its way. According to Marc J. Spears of The Undefeated, Altman put in a call to Cavs' biggest rival Golden State Warriors before completing the deal, inquiring about the possibility of trading Klay Thompson; there was no interest.
Related: LeBron James is Asked About New York Knicks Move, and Fails to Deny It
Thompson has heard the rumors, and says he is flattered but mainly reassured. "It's really cool. It shows the Warriors believe in me and these other teams want me to be a part of their success. So I appreciate it," he told The Athletic.
"I've been in trade rumors forever. Everyone has. Except for maybe LeBron James, Steph [Curry]—well, even Steph early in his career."
He added: "It's part of the business. It is flattering and I do appreciate it."
Related: LeBron James Misunderstanding Led to Kyrie Irving's Trade Request at Cavs
Meanwhile, as Cavs say goodbye to Irving, James has urged fans to do so in the right, respectable way. Replying to a video on Twitter of a fan thanking Irving, James wrote: "That's the only way to be to the kid! Special talent/guy! Nothing but respect and what a ride it was our 3 years together."