NBA: LeBron James Was Asked About New York Knicks Move, And He Failed to Deny It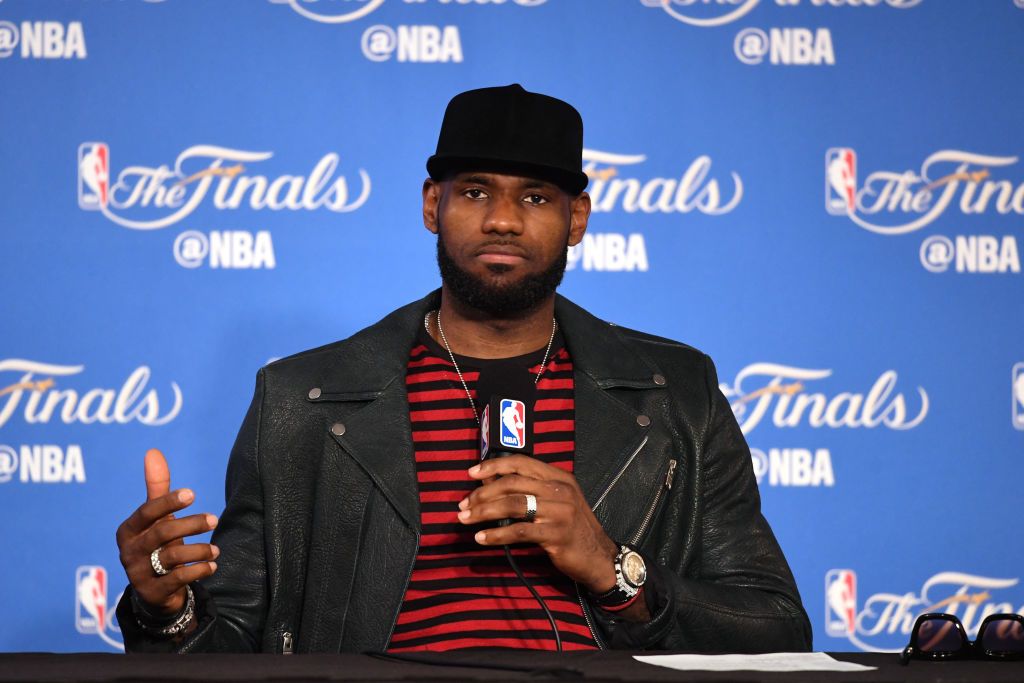 LeBron James failed to take the opportunity to deny that he would move from the Cavaliers to the Knicks next summer, according to reports.
Speculation over the possibility of James leaving Cleveland next summer, when he can opt out of his contract, has grown over the past few months.
After losing the NBA Finals 4-1 to Golden State Warriors, losing General Manager David Griffin and possibly teammate Kyrie Irving, James is said to be unsettled in Cleveland. A move to the Lakers has been suggested; a return to Miami Heat, too. But Clippers star Blake Griffin had a dfferent take, saying he doesn't expect James to be heading for L.A. next summer, but could see him wearing a Knicks jersey in 2018.
"Honestly, I don't see him coming to L.A.," Griffin said on the 'View From The Cheap Seats' podcast earlier this week. "I think something is brewing with him and his group of guys. I don't know what's going to happen, but something's brewing. And I think they're going to try to make that work.
Newsweek subscription offers >
Related: LeBron James Misunderstanding Led to Kyrie Irving's Trade Request
"I could see him going to New York before L.A. I still think, when you go to the Garden, it's a completely different feeling. The energy there seems like there's just a continual buzz the entire game."
But when a TMZ photographer asked James about Griffin's thoughts, he failed to confirm or deny any potential move; James is keeping his cards close to his chest.
"I don't even know what you're talking about, shawty," James said. Those words reveal little over whether James will leave Cleveland next summer, or where he would go. But they suggest that he would not rule out heading to New York.
Newsweek subscription offers >
For now, James will continue to try and keep his Cavs team together in Cleveland as it prepares to bounce back next season.
NBA: LeBron James Was Asked About New York Knicks Move, And He Failed to Deny It | Sports