LeBron James: Is Cavaliers Star On The Move Again After He Casts Doubt On Future?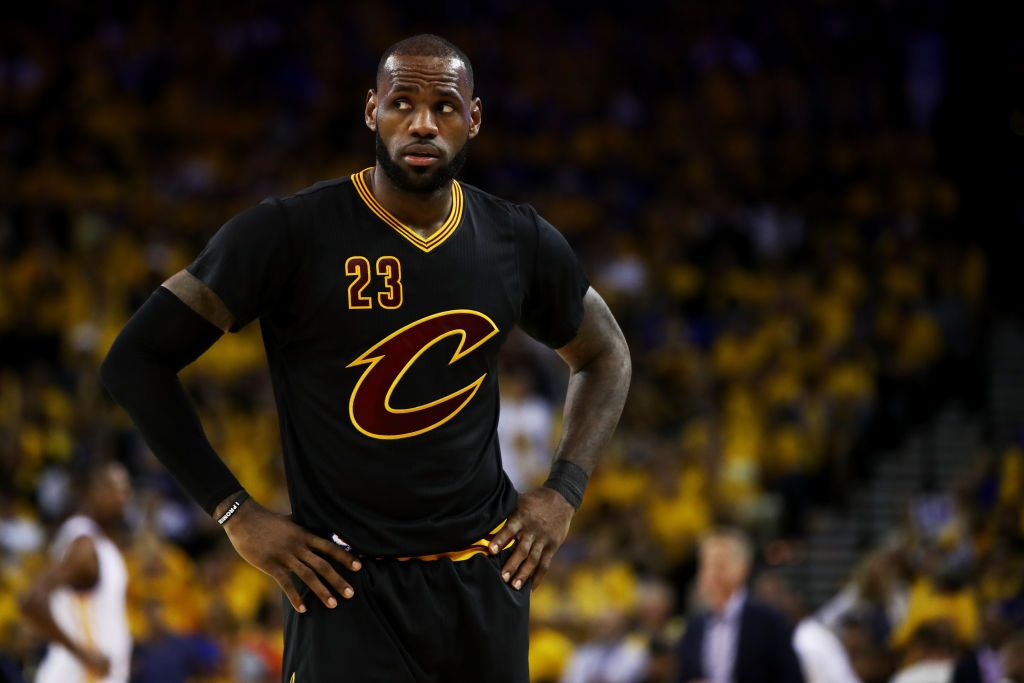 LeBron James has sparked speculation over his future—particularly whether he will remain with the Cleveland Cavaliers—after the team lost the NBA Finals Monday night.
Golden State Warriors secured the title by winning Game 5 129-120 at Oracle Arena to take the series 4-1, the team's second in three years.
Despite being on the losing side, James was one of the stars of the Finals, scoring 41 points in Monday's game. But he refused to confirm whether he would remain with the Cavaliers.
Asked about his future in the league, he said, as quoted by The Guardian: "For me personally, I don't know. I need to sit down and figure this thing out. And so I don't know as far as me personally right now."
"For me personally, I left everything on the floor every game, all five games. So for me personally I have no reason to put my head down. I have no reason to look back at what I could have done or what I shouldn't have done or what I could have done better for the team."
Related: Watch the LeBron James play that sums up the 2017 NBA Finals Series
That was backed up by the numbers. James became the first player in NBA history to average a triple double in the NBA Finals after scoring 41 points with 13 rebounds and eight assists on Monday. He ended the series averaging 33.6 points, 12 rebounds and 10 assists.
Having joined the Cavaliers from the Miami Heat in 2014, there is a suggestion that he could be on the move again, with the Los Angeles Lakers one of the rumored destinations.
Wherever he ends up, James is sure the Warriors will be back to defend the championship title.
"They're going to be around for a while," he added. "Pretty much all their guys are in their 20s. Pretty much all their big-name guys are in their 20s, and they don't show any signs of slowing down. So there's going to be a lot of teams that's trying to figure out ways to...match that if they're able to actually face them in the playoffs."