Revealed: The Day 'Cry-Baby' Cristiano Ronaldo Was Reduced to Tears at Manchester United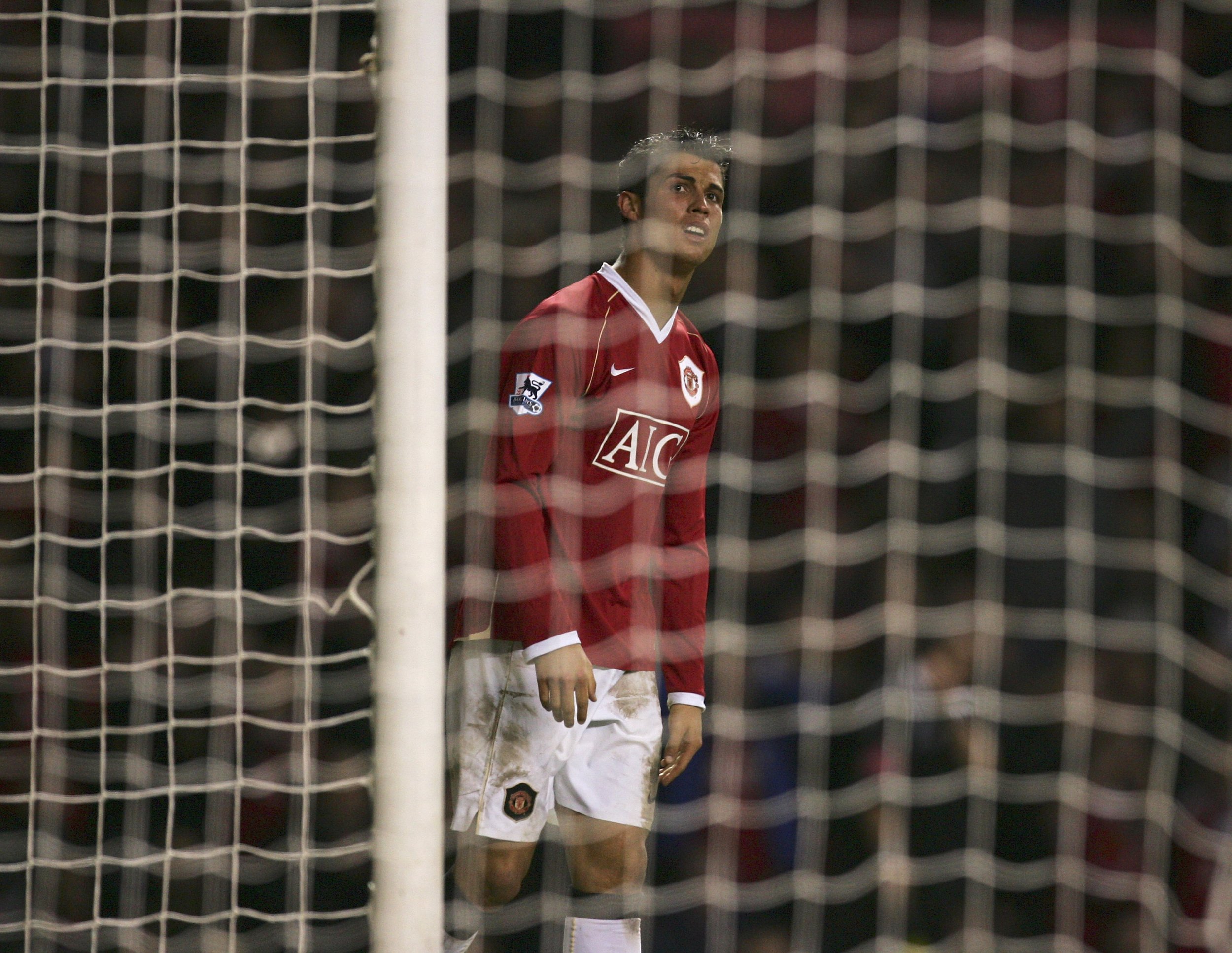 When Cristiano Ronaldo inspired Sporting Lisbon to a 3-1 victory over Manchester United in August 2003, Sir Alex Ferguson knew he had to sign the Portuguese youngster.
Just five days after the pre-season victory, Ronaldo's £12.24 million ($15.29 million) move to Old Trafford was finalized and the 18-year-old began a six-year stay that included lifting nine major trophies.
But his start to life alongside the greatest players in the world, and under the most successful manager in football, was difficult as Ferguson looked to mould Ronaldo into a Ballon d'Or winner .
In this extract from a new biography, Cristiano Ronaldo: The Biography , author Guillem Balague tells the story of how a young Ronaldo wept after being teased by team-mates and criticized by Ferguson.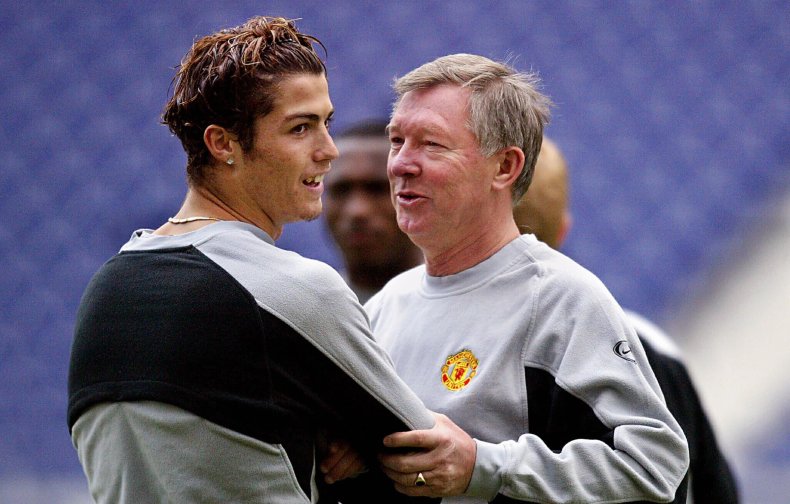 Rio Ferdinand spent 18 months giving Cristiano the same message before every match: "Goals and assists!"
Other players reminded him that he had to stay on his feet as his dives were costing the team points. It is true that all sorts of tackles were flying in on him, but his theatrics were going against the Portuguese. Ferguson had to speak to him frankly: "Look, we didn't get a penalty and we didn't get any fouls at Leeds because every time you went down, you weren't getting the fouls because referees thought you dived and went down too easily. In the next game at Charlton, every time you touched the ball, the crowd would boo and that can have an effect on the away team. You're going down too easily!"
"He had major difficulties because he wasn't strong enough; he used to go down a lot. I don't think he had at that point the strength to perform for 90 minutes," suggested Phil Neville. "I'm not so sure that he had the understanding of how to play in a team, to get back into shape and sacrifice himself. His specialness meant that the team had to evolve around him, more than him around the team, but firstly he had to earn that."
Although he could play on both wings, Ferguson always played him in front of Gary Neville so that the veteran could talk, cajole and manage him. "When we used to play against Arsenal," Phil Neville reminisced, "it was imperative that Ronaldo got back into shape. They had Pirès on one side, Ljungberg on the other, we weren't allowed to have any gaps and in training leading up to the game, the focus was probably on him, particularly in the early years, to keep his shape."
But he would often forget his responsibilities. During his inaugural season at the club, his manager was hard on him.
In Ronaldo's first match back on home soil since signing for Manchester United, a Champions League game against Benfica, Ferguson could not contain himself any longer. Things had not gone to plan as the Portuguese team ran out 1–0 winners in Lisbon. The winger, who spent the game trying to prove why he was a Premier League player, had a bad day at the office.
Ferguson showed no pity.
"Who do you think you are? Trying to play by yourself? You'll never be a player if you do this!"
Ronaldo began to cry.
The other players left him be. "He needed to learn," said Ferdinand. "That was a message from the team, not just from Ferguson: everyone thought he needed to learn."
After the telling-off and a few tears, the Portuguese's reaction was the same as always: keep working in training to improve.
Predictably, the group responded by winding him up. Quinton Fortune and Rio Ferdinand reminded him of the incident a few weeks later.
"He's crying in the changing room again!"
"Fuck off! What are you talking about?"
"Cry-baby, cry-baby!"
Ferguson knew that after the stick, he had to apply the carrot — it was the best treatment for the special talent of the boy. "Every now and again, the manager would ask him in front of the squad, 'Why did you dribble rather than cross?'" recalled Alec Wylie. "He'd even shout at him sometimes, but nothing too heavy. But then when he'd finished his rant, he'd go and sit next to him to explain why he'd had a go at him. 'Don't take it badly, but you need to know that English football is different.'"
Ferguson had never treated any other player with the same respect and affection as he did Ronaldo.
Cristiano Ronaldo: The Biography by Guillem Balague is published in paperback by Orion on 17 November, priced £8.99