Cristiano Ronaldo: Why Real Madrid Star Adopted Role of Father Figure as a Child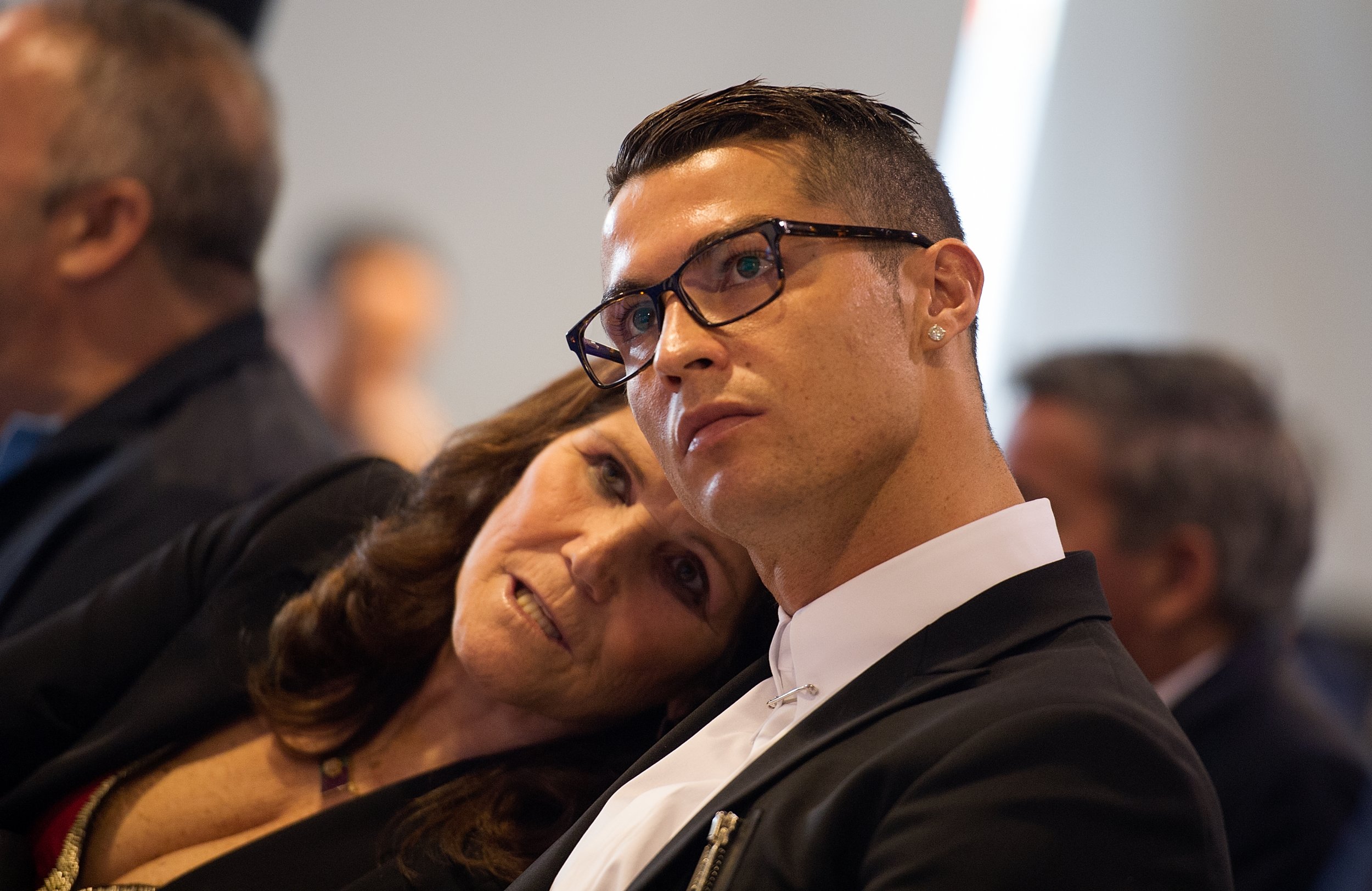 In January 2017, Real Madrid superstar Cristiano Ronaldo is expected to pick up his fourth Ballon d'Or as the best footballer in the world.
This summer, the 31-year-old Portuguese achieved his greatest wish in football. Having won the Champions League for the third time, with Real Madrid, he captained his country to a surprise victory at the European Championships in France.
But at one time in Ronaldo's life, this was all just a dream he aspired to. The man who made his mark at Sir Alex Ferguson's Manchester United before moving to Madrid for a world-record fee in 2008, grew up on the island of Madeira. He lived with his mother Maria, sister Katia and father Jose Dinis.
In this extract from a new biography, Cristiano Ronaldo: The Biography, author Guillem Balague explains how a young Ronaldo came to take on a paternal role in the family home.
Dinis Aveiro had received no more than the obligatory education and after his service in the army had to try to earn a living by doing manual labour. After being employed as a fishmonger, he was a stone cutter and a council gardener, but spent more time unemployed than in work. So when the opportunity to do odd jobs at fifth-division outfit Andorinha came up, he gratefully accepted.
The club received grants from the council and today has a floodlit artificial pitch, but in the early days they had to play in rented pitches or at sports centers. Eventually they got given a dirt field, and a small bar and a storeroom were built. Dinis had to collect the equipment, look after the balls, get things ready for the coaches, prepare the kits, clean the toilets and cut the grass.
Football's importance was gradually growing in the family, as attending Andorinha matches became a regular activity, especially the ones played by the youth team of which Hugo Aveiro was a member.
Everyone says that José Dinis was a good bloke. He was popular, calm and had a deep, husky voice. And he spent what little money he had on drink.
Many others, several war veterans among them, did the same, drowned in poverty, depressed, trapped by the sea and bored.
People start drinking in the morning in Madeira and they do not stop. They say it is a cultural thing, like in Great Britain or the Nordic countries. The local beverage is a type of spirit mixed with honey and lemon, passion fruit or any other fruit and is consumed hot. It was used by fishermen as a pick-me-up. It packs a punch. Two glasses and you are well on your way. That is what people drink and it is cheap, of course.
Arnaldo, my guide on one of my trips to Madeira, told me that his father first gave him alcohol when he was four. There was no juice in the bars, but there was a punch that he was given to keep him quiet while the men chatted and drank among themselves. He didn't say no to it, and drank it every time he was given it.
Dinis was not one of those drunkards who demanded attention or believed he was always right. He was polite and quiet as he whiled the hours away.
Ronaldo, at eight, or nine, enjoyed being in his dad's company. Many evenings the clock would strike 11pm and Cristiano wanted to go to bed, but without his father home he couldn't relax. He would go to the bar with his sister or a friend to pick him up, although Dinis was often reluctant to return home. He preferred to stay in his spot at the corner of the bar. Quiet, drinking. Without causing trouble. Absorbed in his thoughts.
When he was ready to go back home, he would walk with his arm around Cristiano's young shoulders.
At such a young age, Ronaldo gradually took on the father-figure role that his own father was neglecting.
"I just want my son to be happy and successful," he was heard saying in the bar. "I, personally, want to live in my world. His world belongs to him." In fact, he did not like going to Manchester once Cristiano moved there, and only went a few times.
My friend Moisés would say that he was one of those men who was happy with a plate of green beans. In other words, he asked for little from life.
Dinis initially refused his son's help when his health deteriorated. Ronaldo offered to pay for treatment at the most expensive clinics in England, but it was only towards the end that, to appease his son, Dinis relented. It was already too late. He passed away in a London clinic.
His absence, lack of authority, bonhomie and his faith in Ronaldo as a footballer have earned him a special place in his children's memories.
In a way, he is almost worshipped. At Cristiano's house in Manchester, there were several photos of José Dinis Aveiro, and Katia's little boy is called Zé, the diminutive form of José, as a tribute to his grandfather.
Cristiano Ronaldo: The Biography by Guillem Balague is published in paperback by Orion on 17 November, priced £8.99