Liverpool: Here's Why Philippe Coutinho Looks Destined For Barcelona This Summer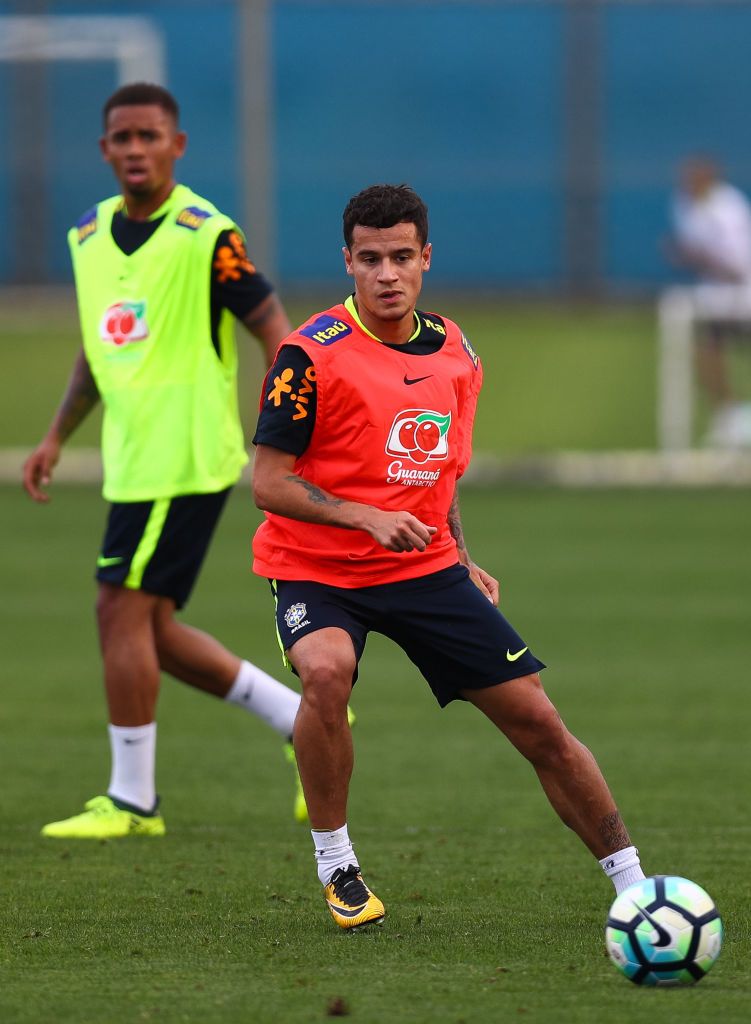 A heavy sigh of relief was almost audible across Merseyside on Monday as Ousmane Dembele was unveiled 1,150 miles away in Catalonia as FC Barcelona's record signing.
Liverpool has little to do with the deal, but therein lies the comfort for Jurgen Klopp and his team. The fear at Anfield this summer has been that Barcelona's big unveiling would be centered around Philippe Coutinho, the jewel in Klopp's team last season.
Instead, Coutinho remains a Liverpool player, set to be inserted back into the team when he finally recovers from a back injury. But could there be a last-minute twist to the plot? Here, Newsweek looks at why everything still points toward Coutinho playing at the Camp Nou by September.
Pain in the Back Subsides
Coutinho is yet to play a minute of football for Liverpool this season. Down to injury, the club say. The official line is that the Brazilian midfielder is struggling with a pain in his back, which has kept him sidelined and away from the pitch so far this campaign. So it came as quite a surprise—or possibly not so great—for Liverpool fans to see images of Coutinho training with Brazilian teammates ahead of the international break. Just two days after missing the 4-0 win against Arsenal, the 25-year-old was ready to train for the national team with Brazil saying he is fit to play.
Barcelona is Not Done Quite Yet
Having sold Neymar to Paris Saint-Germain for £198 million (about $257 million), Barcelona was seeking a replacement. Dembele and Coutinho were the two names put forward as potential candidates. Now, 20-year-old Dembele looks to have been that man, after Barca paid £135 million (about $175 million) for the former Borussia Dortmund man. But Barcelona's pursuit of Coutinho is far from over. The Catalan club reportedly never viewed Coutinho as Neymar's replacement, but rather Andres Iniesta's. The 33-year-old midfielder is gracefully heading into the twilight years of his career, and Barcelona and new manager Ernesto Valverde want Coutinho to be his replacement.
Related: Liverpool to Hijack Arsenal Deal in Late £75 Million Swoop
"We hope to present another player before the end of the month," Robert Fernandez, Barcelona's technical director, said. "My intention is for one player to come or maybe two, if possible. I won't go into names but I admit that the club is working on the possibility of signing new players."
Is There Any Way Back?
From being the brightest light in the Liverpool team, Klopp may now find it difficult to find a place for Coutinho in his startling line-up. Few players have begun the season better than Sadio Mane and Roberto Firmino; fewer still have eased into a new team as seamlessly as Mohamed Salah, who moved to Anfield from Roma for £34 million ($44 million) this summer. Mane has three goals in three leagues games, while Firmino and Salah both have two apiece. So who makes way for Coutinho's return? Liverpool fans also wouldn't be best pleased with the Brazilian's desire to leave, with uncertainty surrounding how the supporters would react should Coutinho be in the team for the trip to Manchester City on September 9.