Chelsea to Land Rival Midfielder While Manchester United Makes £39 Million Bid in Transfer Recap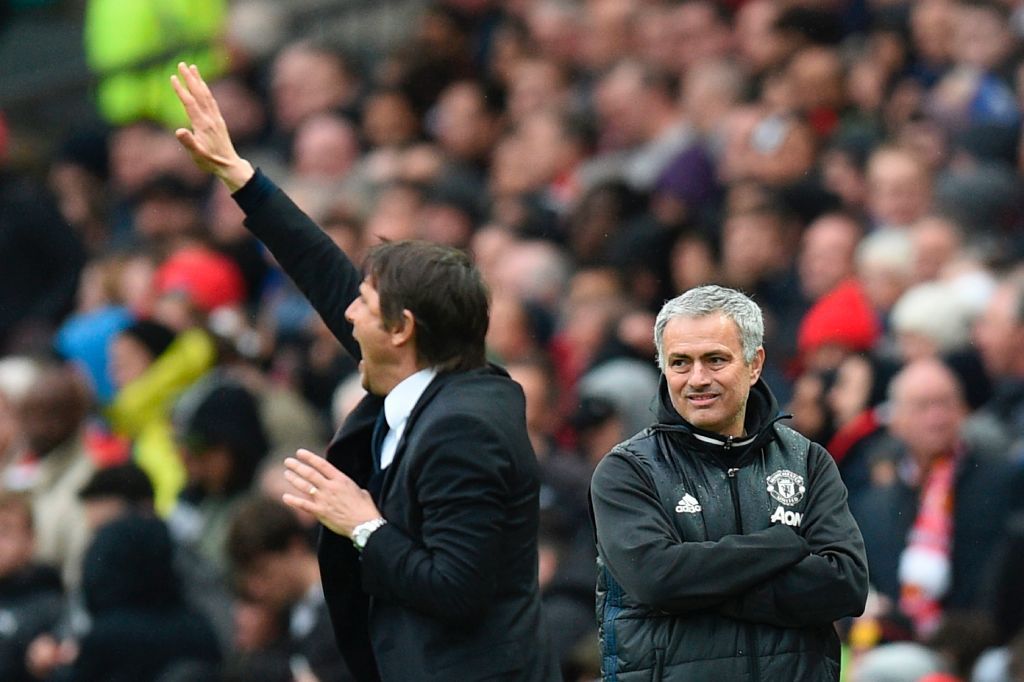 After the first week of Premier League games came to a close, managers in each and every team were able to assess the tools at their disposal. They now know what they have and, more importantly, what they need.
In the past week, Premier League champion Chelsea has frantically searched for new signings after losing the first game of the season 3-2. Antonio Conte has already made four signings but wants more by August 31.
Last season's runner-up Tottenham Hotspur looked to be on the verge of spending its first bit of cash this summer, while Manchester United and Jose Mourinho contemplated a fourth signing.
Here, Newsweek looks back on the biggest transfer news and rumors in the Premier League over the past week:
Manchester United target Ivan Perisic had a new suitor, with Chelsea reportedly showing interest in the 28-year-old winger. Southampton defender Virgil van Dijk was also wanted by Conte, with Chelsea willing to bid £50 million. Tottenham was considering making Lazio forward Keita Balde his first signing of the summer, while Gylfi Sigurdsson looked set for a move to Everton.
Chelsea was growing confident over the signing of Arsenal midfielder Alex Oxlade Chamberlain for £35 million, with Conte desperate to strengthen his squad. But one man who wouldn't be returning to Stamford Bridge was Diego Costa who said he wanted to move to Atletico Madrid. Liverpool was looking to convince Philippe Coutinho to stay at Anfield, while Chelsea and Manchester City rivalled Jurgen Klopp for Van Dijk . The first sign of Davinson Sanchez signing for Tottenham appeared in the news, with the 21-year-old Colombian defender likely to join from Ajax.
Related: Arsene Wenger Prepared to Take £200 Million Gamble at Arsenal
Spurs was in the news again but this time in reference to another defender. Tottenham looked set to hijack Manchester United's deal with Paris Saint Germain for Serge Aurier, while Chelsea was preparing a £50 million offer for Danny Rose. But Conte hadn't given up on Juventus left back Alex Sandro nor Oxlade Chamberlain. West Ham was again looking to spend big as it considered breaking the club record to sign William Carvalho from Sporting Lisbon.
Chelsea's move for Spurs defender Rose was unsuccessful, while Conte would have to pay at least £60 million for Sandro. Manchester United looked set to bring 35-year-old Zlatan Ibrahimovic back to Old Trafford, but with the striker set to take up a part-time coaching role. Across town, Manchester City made a shock bid for former United defender Jonny Evans, who now plays for West Brom. Another name popped up on Spurs wishlist with Celta Vigo midfielder Pape Cheikh Diop catching Mauricio Pochettino's eye.
Tottenham was on the verge of completing the deal for 21-year-old center back Sanchez, while Chelsea had a £63 million offer for Sandro rejected. Manchester United was determined to sign Inter Milan winger Perisic, but has only offered £38 million. Chelsea outcast Diego Costa had a surprise offer from Everton, but only wants a return to Atletico Madrid.