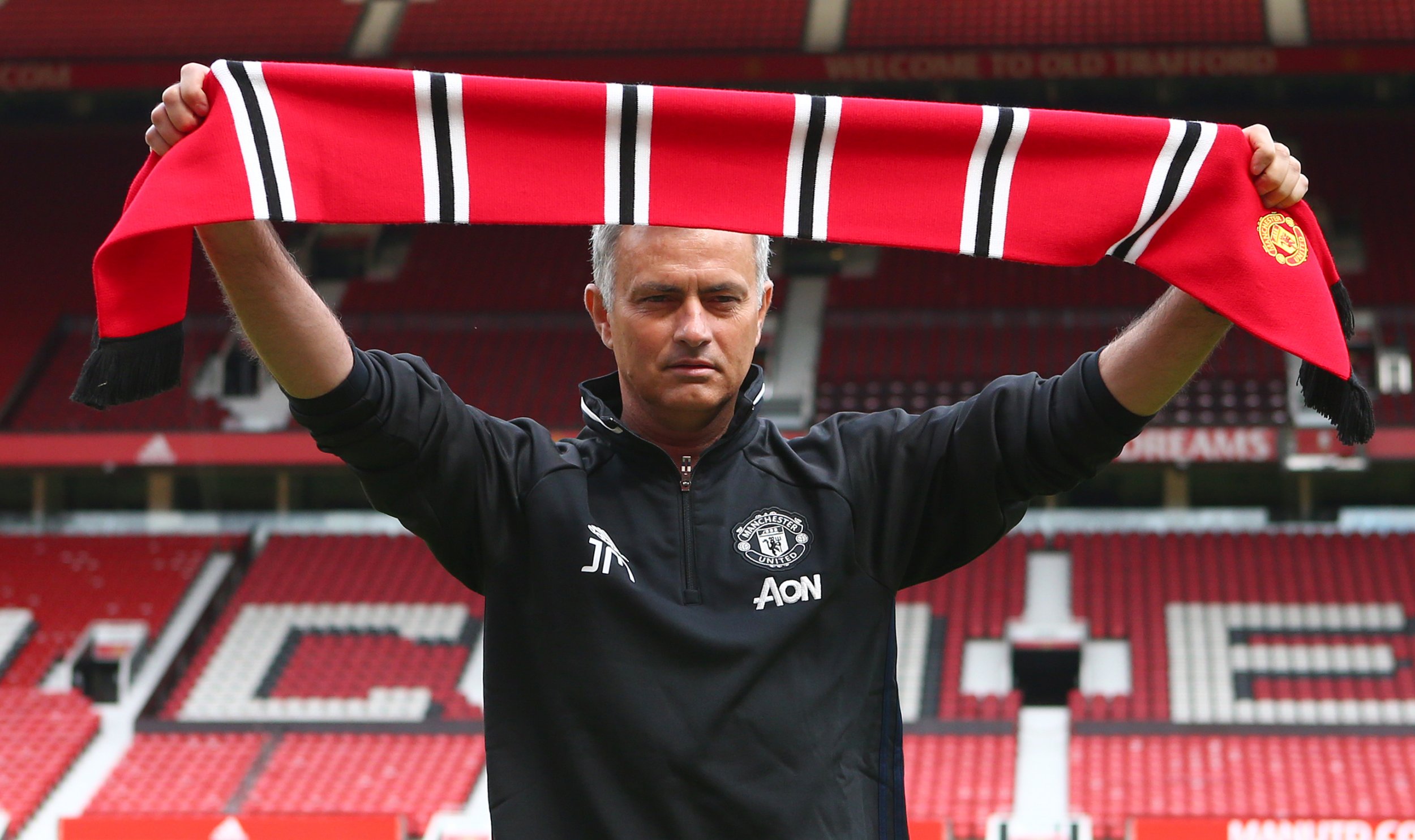 Jose Mourinho ruled out the possibility of Wayne Rooney continuing his transition from striker to midfielder at Old Trafford, as he was unveiled as the new Manchester United manager on Tuesday.
Rooney, now aged 30, had slipped back from attack to a position in the middle of the pitch both with England and United, under Louis van Gaal. But not anymore, according to Mourinho.
The former Chelsea manager insisted he would be playing Rooney in the front line of attack, which puts him into direct competition with new arrival Zlatan Ibrahimovic.
"He has changed over years but what doesn't change is natural appetite," Mourinho said. "He will be a nine, he will be a ten, a nine-and-a-half. Not a six and not even an eight."
"You can tell me his pass is amazing but my pass is amazing too without pressure."
Rooney may find even more competition in the United team in the coming weeks as Mourinho confirmed he wants to bring in a total of four players in the transfer window.
With Ibrahimovic and defender Eric Bailly already confirmed, and the 53-year-old manager suggesting a third signing is imminent, Mourinho is looking for one more player this summer.
"We made a nucleus of four positions that were priorities to give a certain balance to the squad, to give a certain push in terms of quality," he said.
"We are not going to get the fourth signing on August 31. We will do it before and be stable."
United has been linked with France internationals Paul Pogba, Blaise Matuidi and Borussia Dortmund's Henrikh Mkhitaryan as it looks to challenge for the Premier League title.
Mourinho also rubbished any suggestion that qualifying for the Champions League next season would be sufficient.
"It would be easy and pragmatic to focus on the past three years, and that we don't qualify for the Champions League," he said. "I'm not good on that, I prefer to be more aggressive and that is to say we want to win.
"I want to win matches, I want to play young players, I want to score goals, I don't want to concede goals, I want fans behind us, cheering us on. I want everything."