Manchester United: Jose Mourinho Makes Surprise Admission After Carabao Cup Win Over Burton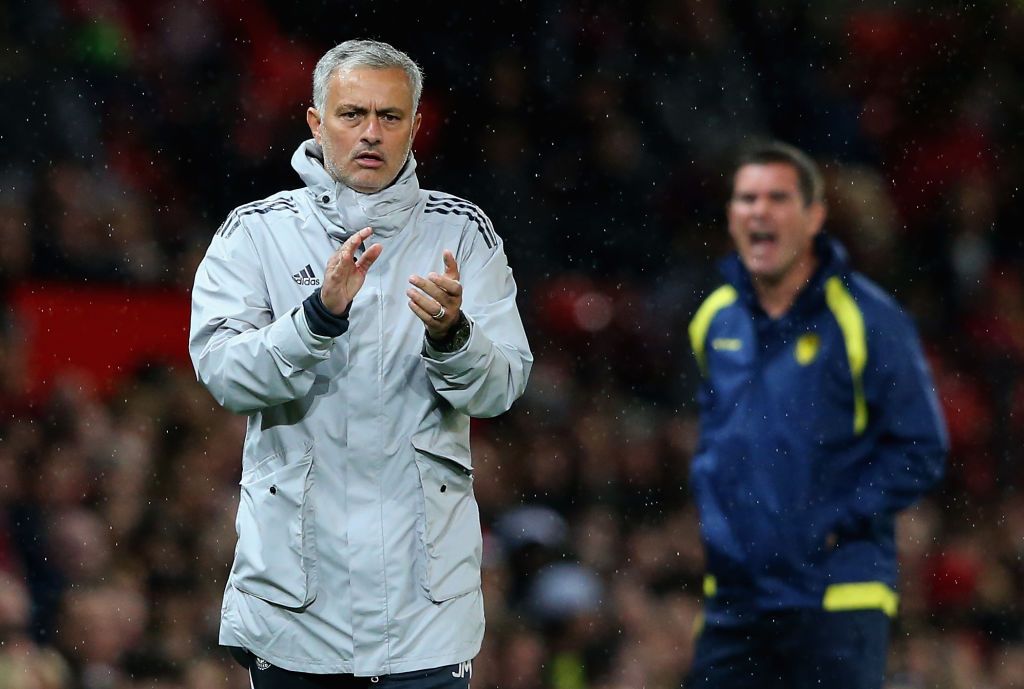 Jose Mourinho has suggested the League Cup could be scrapped to benefit English clubs in Europe, after Manchester United advanced to the fourth round of the competition.
Mourinho's team knocked Championship club Burton Albion out of the tournament, called the Carabao Cup this year, with a 4-1 win that will see United face Swansea in the fourth round.
The League Cup has always been a competition Mourinho has taken seriously, having won it four times, but the Portuguese coach suggested its existence is a hindrance.
"If you ask me 'could English football survive or be even be better without this competition?' Maybe," Mourinho told the BBC. "Maybe we would be fresher for European competition."
The League Cup was the first tournament Mourinho won in English football, with Chelsea back in 2005. It was, also, one of three trophies he won as Manchester United manager last season, after the Community Shield and before the Europa League.
Related: Why is Jose Mourinho in Danger of Doing An Arsene Wenger at Manchester United?
Mourinho's view that that getting rid of the competition could benefit English clubs in Europe can be seen with a glance at United's fixture list.
In 17 days, between October 14 and 31, United is due to play six games in three competitions. Mourinho's team travels to Anfield to face Liverpool in the league before heading to Benfica in midweek for a European clash.
The fourth round tie with Paul Clement's Swansea will come in that time, followed five days later by Tottenham Hotspur visiting Old Trafford in the Premier League. But Mourinho says he and his team won't grumble.
"If the competition is an official competition then it is important for Manchester United and for me as a manager," he added.
"If we can win it, we win it. If we don't win it it's because the opponents are better than us."