Real Madrid: What Is Irking Los Blancos Boss Zinedine Zidane?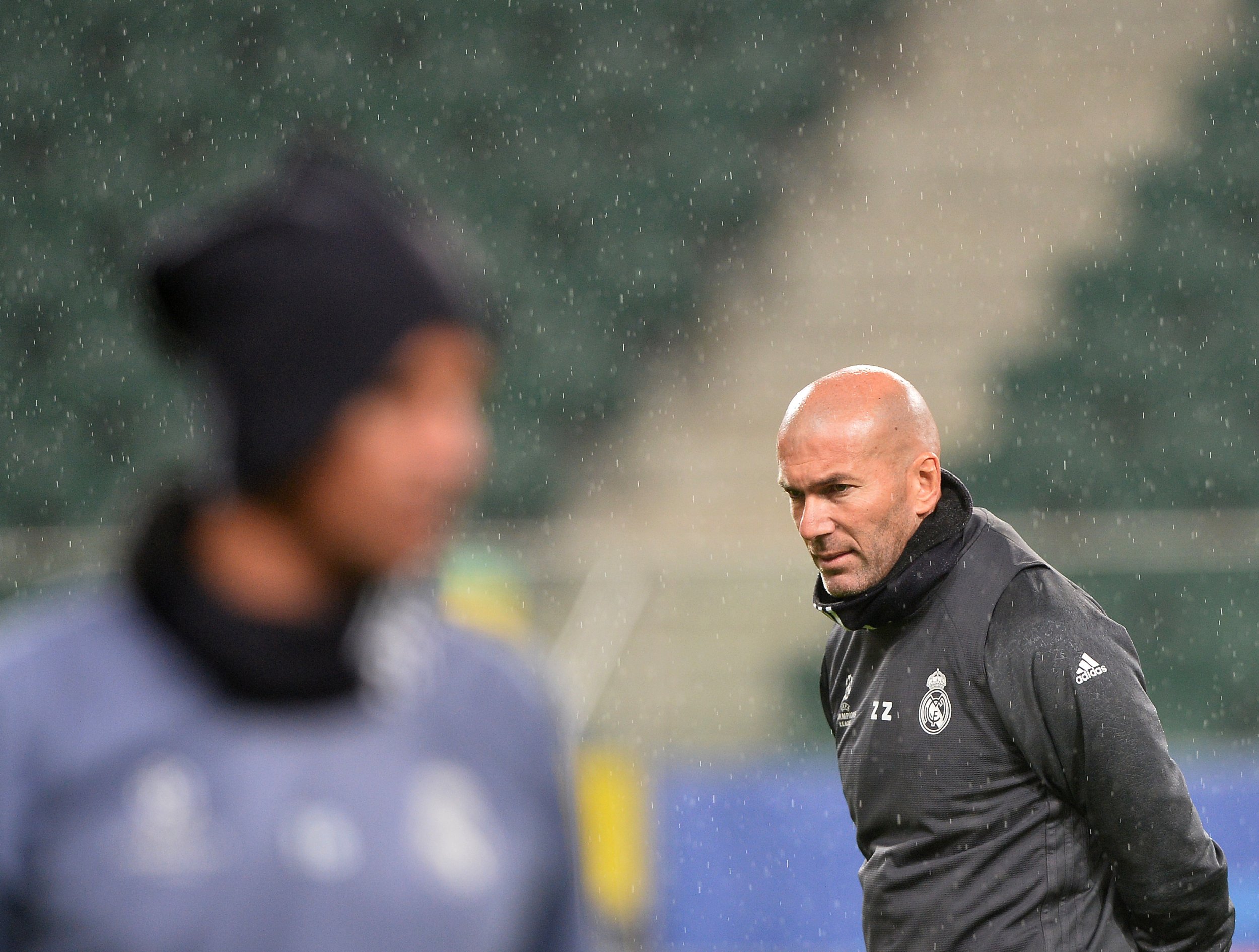 Top of La Liga, on the verge of qualifying for Champions League knockout stages, and only a year into the job. But perfectionist Zinedine Zidane wants more from his Real Madrid side.
The Spanish club heads to Poland to face Legia Warsaw on Wednesday while enjoying a five-game winning run.
But the French coach revealed his irritation at Real's struggle to keep a clean sheet, with the team failing to keep the opposition out in its last nine games.
"I don't care too much but the fact that we always concede at least one goal, and we let in one in the Copa del Rey too, is annoying," Zidane said. "You cannot control everything, and of course we can improve, but opponents will always find a way to score past you."
Wednesday's tie in Warsaw, which will guarantee qualification for Real with victory, marks a century of games since Zidane took over from Rafael Benitez in January.
"I'm proud for the first 100 games but I still have to improve in every area," he added. "I have much to learn. I like what I'm doing and hopefully I can continue for a long time at this club."