Spotify's 10 Most Popular Christmas Songs to Get in The Holiday Mood
It's never too early to start listening to Christmas music. At least, that's according to Spotify.
In 2018, the streaming service revealed that most countries start cranking holiday music by the end of November. However, a handful of countries—such as Estonia and Iceland—start listening to their favorite Christmas songs toward the end of October, and the Philippines starts blasting their holiday favorites in as early as September.
But what is everyone listening to? The team over at gaming website Slingo wanted to find out, so they used a playlist miner to determine Spotify's most popular Christmas songs "of all time."
Instead of looking at streaming numbers, Slingo measured popularity by how frequently certain Christmas songs appeared in Spotify playlists. Based on that data, Slingo determined the top 10 most popular Christmas songs on Spotify to be: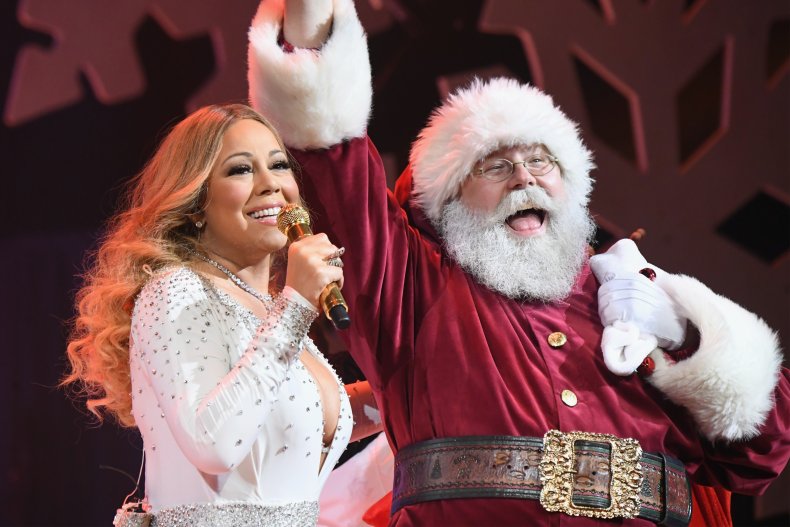 "Christmas Tree" by V — 2,172 playlists
"All I Want for Christmas Is You" by Mariah Carey — 1,522 playlists
"It's Beginning to Look a Lot Like Christmas" by Michael Bublé — 916 playlists
"Last Christmas" by Wham! — 813 playlists
"Sweet Night" by V— 765 playlists
"Underneath the Tree" by Kelly Clarkson — 737 playlists
"Santa Tell Me" by Ariana Grande — 717 playlists
"It's the Most Wonderful Time of the Year" by Andy Williams — 655 playlists
"Happy Xmas (War Is Over) - Remastered 2010 by John Lennon — 627 playlists
"Holly Jolly Christmas" by Michael Bublé — 567 playlists
Other Christmas songs that made the top 20 list include "Jingle Bell Rock" by Bobby Helms, "Sleigh Ride" by The Ronettes and "Blue Christmas" by Elvis Presley.
How Popular is Christmas Music, Really?
As it turns out, people love Christmas music. According to Billboard, holiday music generates over $170 million each year, "and streaming numbers are so massive that labels now have year-round teams to keep the plays flowing."
Newsweek previously reported that Mariah Carey has earned more than $60 million in royalties for "All I Want for Christmas Is You." And in terms of Spotify streaming royalties, CNN Business said that, as of 2019, Wham!'s "Last Christmas" had earned roughly $1.5 million in streaming royalties, Ariana Grande's "Santa Tell Me" had earned $1.1 million, and Bublé's "It's Beginning to Look a Lot Like Christmas" had raked in about $1 million.
It's worth mentioning that dogs enjoy Christmas music, too. A 2021 survey by the charity Guide Dogs revealed that Paul McCartney's "Wonderful Christmastime" and "Silent Night," among others, are popular with canines.
"Music is often used to calm dogs in times of change and stress, so it is unsurprising that it will play a key role for dogs this Christmas," Dr. Helen Whiteside, Guide Dog's Assistant Director Breeding, Puppy Raising and Science, said at the time.