Spotify Lead On How Artist Wrapped Has Grown From a Simple Email to a 'Global Phenomenon'
Now in its sixth year, Spotify's "Artist Wrapped" campaign has grown exponentially since it debuted back in 2017, to the point where it now attracts 14 times the number of listeners it once did. To explain just how far it has come, the project's lead, Brendan Codey, spoke to Newsweek in an exclusive interview.
For a bit of context, Spotify for Artists has its own version of the annual Wrapped feature. Although it's not quite as famous as the regular iteration (which provide users with insights into their own listening habits and musical tastes), it is still a pretty big deal.
If you are not familiar with it, Artist Wrapped is not too dissimilar from its consumer equivalent, in the sense that it provides unique analytics and data that is based on Spotify activity from between January 1 and October 31. However, there is one big difference, as this version of the roundup is only intended for use by creators themselves.
With Artist Wrapped, musicians can see things like their cumulative streaming figures from the past year, what their core demographics look like, where they are most popular geographically, and who their top listeners were. They can then choose to publish this information (via a "share card") and engage on a more personal level with their loyal followers.
Some examples of these share cards, including the ones for Phoebe Bridgers, Japanese Breakfast, Willow and James Blake can be seen here.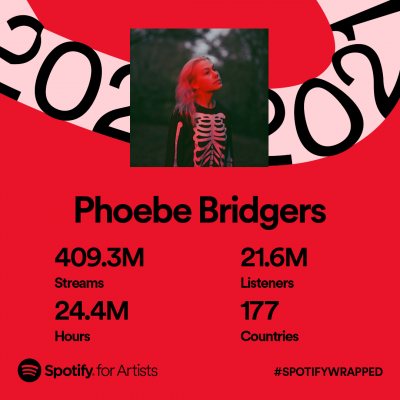 The Humble Origins of Artist Wrapped
Artist Wrapped has become an invaluable tool for some creators, as it provides them with information that would previously have been inaccessible (especially if they don't have the resources of a major record label) and gives them an opportunity to identify and thank their biggest fans. To find out more about its implications for those in the music industry, check out our exclusive interview with fledgling pop star Mazie.
Yet Artist Wrapped was not always quite so exciting and dynamic. In fact, it started off as little more than a basic email roundup that was sent to those with a huge Spotify presence. That was until Brendan Codey (who is now the Associate Director for Creator Growth and Programs for the streaming platform) was brought on board to revamp the entire campaign.
Recalling this, Codey said: "At the time, Spotify for Artists was barely out of its beta stage. It had been renamed and there was generally super-low awareness about the tools it offered to creators. We were just looking for a way to try and increase the app's profile, and Creator Wrapped was the idea we came up with."
Codey joined the Spotify team in September 2017 and, in his own words, was promptly "handed the keys" to Artist Wrapped. It's not like he was inheriting all that much, as his team was charged with taking what was then just a humble email and transforming it into a cultural event, akin to the consumer version of Wrapped.
You might think that he already had his work cut out for him, but that's not even the most daunting part. After all, he only had six weeks to fulfil this great ambition, as they needed to get all the assets ready in plenty of time for December.
Codey continued: "Looking back, yeah, it was a really wild sprint that first year."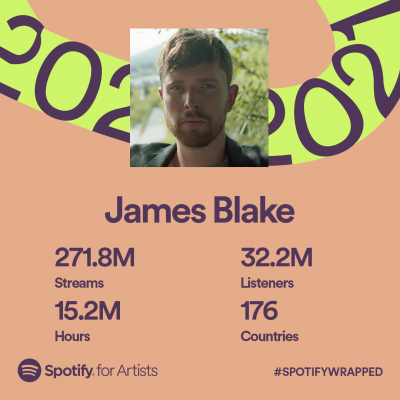 How Spotify's Artist Wrapped Evolved
According to Codey, the team were not prepared for just how enthusiastic the response to that first Artist Wrapped campaign ended up being.
"We didn't really know what was going to happen, right? We had no idea that it would grow into this global phenomenon. It maybe took 24 hours to gain [momentum], because no one was expecting it, but then it just blew up."
The overhauled Artist Wrapped that Codey and his team introduced was comparable to the one that you might see today (with aesthetically pleasing share cards), but it would undergo further refinements over time. Elaborating upon this, Codey said: "Generally speaking, there's kind of this internal attitude [at Spotify] that we're always trying to look at what we're doing well, and what could be improved upon.
"For example, in that first year, we noticed that these really beautiful interactions were happening organically between artists and their fanbases on social media. You could just see conversations where smaller artists were tweeting at their heroes and talking about how they aspire to one-day get comparable Wrapped figures, or to reach a similar point in their career. And you also saw the fans telling the artists how they got them through tough times in the year. People were even sending DMs to each other with all these nice messages because of Wrapped.
"The scale of that interaction with the campaign was just a beautiful surprise to us and we knew that was something we wanted to double down on. [This] is why we made decided to make improvements in that area.
"We looked at the things that people were already doing, and just made it a little bit easier for them. We increased the number of social integrations across the campaign and enabled people to put their share cards in different formats. These might sound like small additions, but they really matter. Because certain artists have big followings on Instagram, while others have a huge presence on Twitter, and we want to cater to all of them."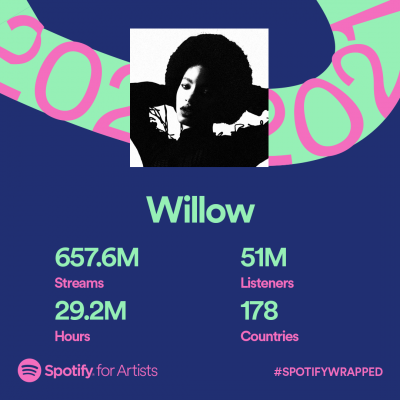 The Astronomic Rise of Spotify for Artists
Since 2017, the Spotify for Artists platform has come a very long way, with its active monthly users shooting up by a staggering 670%.
This has inevitably coincided with a surge in the popularity of Artist Wrapped as well. As per statistics provided by Spotify, visits to roundup microsites have gone up by 1,381% since the feature debuted. Meanwhile, the number of shares associated with the campaign on social media increased by 285% between 2018 and 2020.
Reflecting on this impressive growth, Codey said: "[Artist Wrapped] is definitely a global thing now. Certain prominent bands have their armies, right? Like the BTS Army and all those kinds of things.
"But even the smaller artists and more local scenes have thriving communities too. And they're all linked by that emotional connection that music enables. So, I think you see it across a bunch of different performers, genres and locations. We have a global phenomenon on our hands."
With this ballooning audience comes pressure for Codey and his team to keep developing Artist Wrapped, in order to ensure that it is accessible and relevant to everyone. This is a responsibility that he is clearly aware of, stating: "One of the things that we prioritize now is expanding the number of languages that the campaign is available in each year.
"As Spotify continues to expand worldwide, we have to be pretty cognizant of things like increasing the number of languages that the campaign supports. It might seem like a small detail but it's actually a pretty big deal. The ability for an artist to kick out a share card in two languages and be authentic to their fanbase is super important. That's why we do stuff like that."
On that note, as of 2021, Artist Wrapped now supports translation for up to 31 different languages (including English). This means that creators can now push out their share cards in territories all over the world, reaching a wider audience than ever before.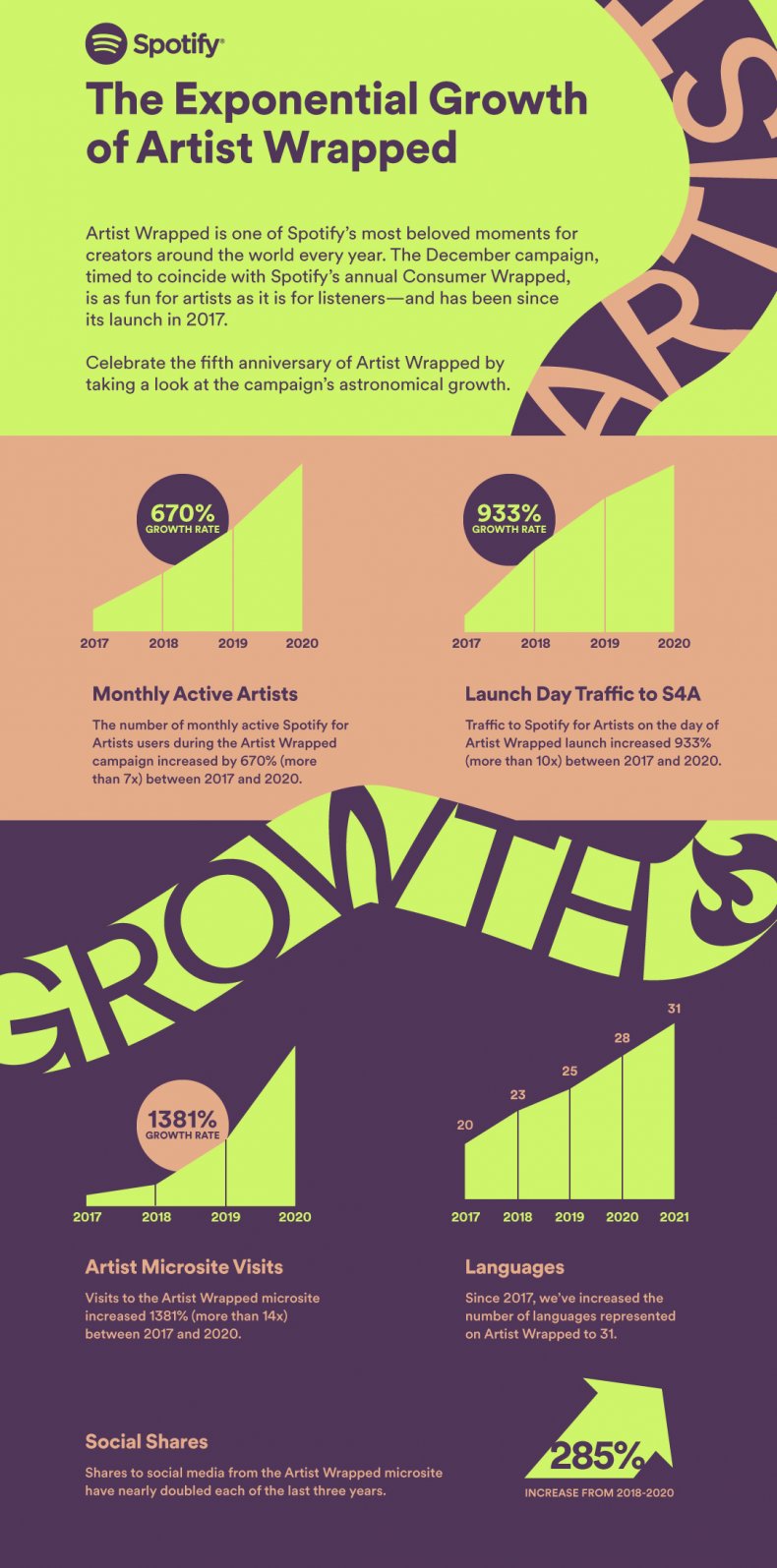 Looking to the Future
Returning to the subject of how much Artist Wrapped has evolved over the years, Codey added: "I can't wrap my head around that kind of growth, but it's because Wrapped pulls out the authentic human connection that music provides. We're just highlighting that genuine [relationship] between artists and their fans. I think that's why we're so successful and will continue to be.
"But it's wild looking at where we started in 2017 and what the campaign has now become. I'm very proud of that and I know that everybody else who works on Artist Wrapped is very proud as well. It's a massive cross-functional effort with hundreds of people working really, really long hours for months at a time. So, we're excited to put it out again this year."
As for what's next for the campaign, this year's roundup is increasing the number of languages that are supported. It's also got a new update that integrates with Shopify and will send emails to fans with links to pages where they can buy merch from their most streamed creators. For more in-depth coverage on this last part, look out for Newsweek's separate article coming soon.
The consumer version of Spotify Wrapped 2021 is now available. Click here to find out how you can access it.