Stacey Abrams Says 'I Believe Joe Biden' As He Stays Silent on Sexual Assault Allegation and VP Talk Heats Up
Stacey Abrams joined a growing list of Democrats Tuesday who have expressed support for presumptive Democratic presidential nominee Joe Biden as the former vice president faces a sexual assault allegation.
"I believe Joe Biden," Abrams said during an interview with CNN's Don Lemon. "I know Joe Biden, and I think that he is telling the truth and that this did not happen."
The allegation was made by Tara Reade, a former congressional aide to Biden who has accused him of digitally penetrating her while she was trying to deliver a gym bag to his Senate office in 1993. After Biden announced his campaign for president last April, Reade was among the handful of women who expressed discomfort at the ways in which Biden had touched their shoulders or sniffed their hair during previous interactions. But Reade added to her prior allegations earlier this year, saying the interaction that made her most uncomfortable had actually gone much further.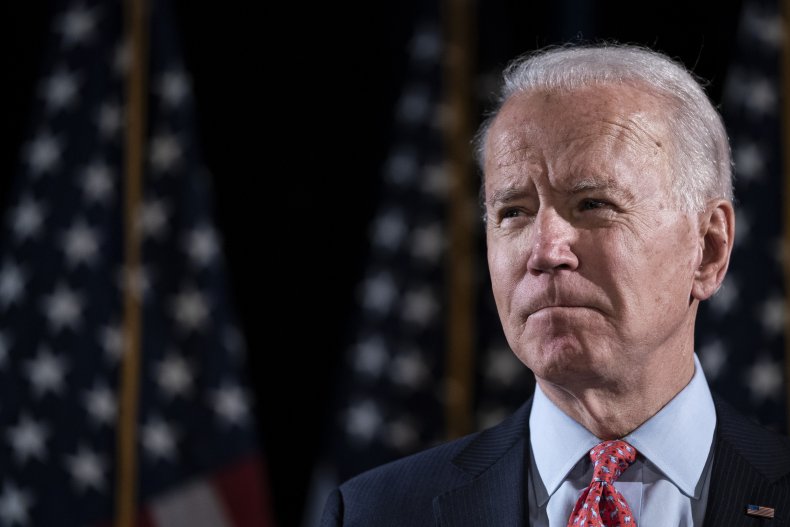 Biden's campaign has repeatedly denied Reade's allegation. While some government figures have called for investigations into the incident, most have jumped to Biden's defense. New York Senator Kirsten Gillibrand, who called for the resignation of Minnesota Senator Al Franken in 2018 as he was facing multiple sexual misconduct allegations, said in a recorded message Tuesday that she too supported Biden and believes he is innocent of Reade's charges.
Abrams, who in 2018 called for a sexual assault investigation into then-Supreme Court nominee Brett Kavanaugh, said the situation with Biden was different because of the way Reade's allegation had been handled.
"There was a rush to move the conversation forward so that no investigation was conducted," Abrams said of the allegations against Kavanaugh, adding that she believed a recent report by The New York Times vindicated the vice president. "I know Joe Biden, and I think that he is telling the truth and that this did not happen."
Michigan Governor Gretchen Whitmer—who, like Abrams, is rumored to be in consideration for Biden's running mate—has not yet commented publicly on Reade's allegation and did not respond to Newsweek's request for comment in time for publication. Whitmer has been a vocal advocate for sexual assault survivors in the past and shared her own history with sexual assault for the first time publicly in 2013.
During an interview earlier Tuesday with former Secretary of Labor Robert Reich, Abrams spoke of Biden's stance on women's issues in glowing terms, saying, "I know that he cares about the needs of women." Though Reich did not question Abrams about Reade's allegation, he did ask about the candid way in which Abrams had responded to political queries from reporters. Asked why she was so open about her interest in serving as Biden's vice president, Abrams said that if voters were going to be angry with her, she wanted them to be angry "for the right reasons."
"I grew up in Mississippi knowing that sometimes politicians tell you what they think you want to hear, if they bother listening to you at all, and I've built my reputation and my work on being honest," Abrams told Reich. "I try to be as candid and thorough as possible, because I don't want anyone to question what I meant and what I intend."