'Star Ocean: The Divine Force': Release Window and Platforms
A new installment in the Star Ocean franchise was announced during October's State of Play broadcast.
In case you aren't aware, State of Plays are semi-regular livestreams (published by Sony) that highlight upcoming releases for PlayStation consoles. Recent examples have focused on specific games—with spotlights on titles like Deathloop and Horizon: Forbidden West—but the October presentation was more like a general overview of what's in store in 2021 and beyond.
Those hoping for updates on PS5 blockbusters will likely have emerged disappointed, as the broadcast was largely geared toward indie games and niche titles. Newsweek has already written a comprehensive recap of the State of Play here, so that you don't have to sit through the whole thing. After all, compared to previous Sony livestreams it was a little underwhelming.
That being said, the one game that did manage to turn a few heads was Star Ocean: The Divine Force.
What Is 'Star Ocean: The Divine Force'?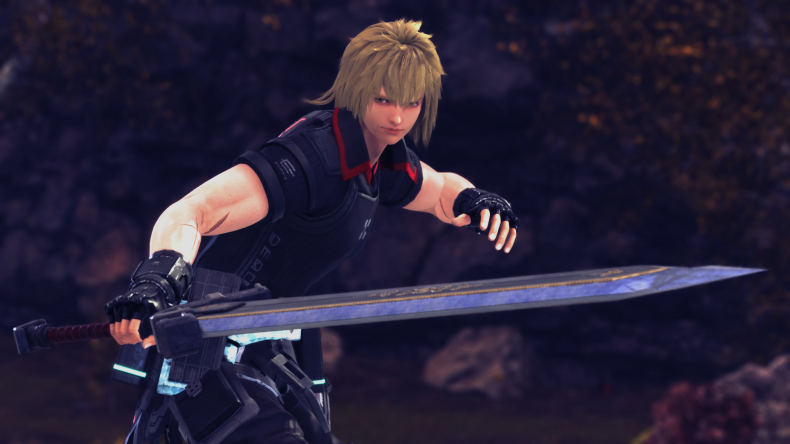 As a franchise, Star Ocean has been around since 1996 and has a very loyal fanbase.
Yet, unlike a lot of other Japanese role-playing games (JRPGs), there hasn't exactly been a slew of releases since that debut. Entries have been sporadically dropped here and there over the course of decades, often with six or seven years between them, and there have only been five mainline outings to date.
For comparison's sake, Final Fantasy (which isn't much older than Star Ocean) has churned out 15 numbered games and, when you factor spinoffs and remakes into the equation, over 100 releases in total.
The last major game in the Star Ocean series was Integrity and Faithlessness, which came out in 2016. Since then, fans have had to make do with updates to the free-to-play Anamnesis service and not much else.
Taking all of that into account, the imminent release of Star Ocean: The Divine Force (which is being heralded as the long-awaited sixth mainline entry) is very intriguing. Not only that, but its emergence coincides with the 25-year anniversary of the franchise itself, making it feel all the more significant.
We don't have too much to go by yet, as the trailer featured in the State of Play comprised cinematic footage and cut scenes. However, the official PlayStation Blog does provide a little more detail.
According to the post, the game will feature "a story that blends sci-fi and fantasy, a rich line-up of characters and side stories, a battle system delivering exhilarating combat with easy controls, and more." A branching narrative is also promised, which players can influence through their choices, alongside large open environments and three-dimensional traversal mechanics (in other words flying).
When Is "Star Ocean the Divine Force" Coming Out?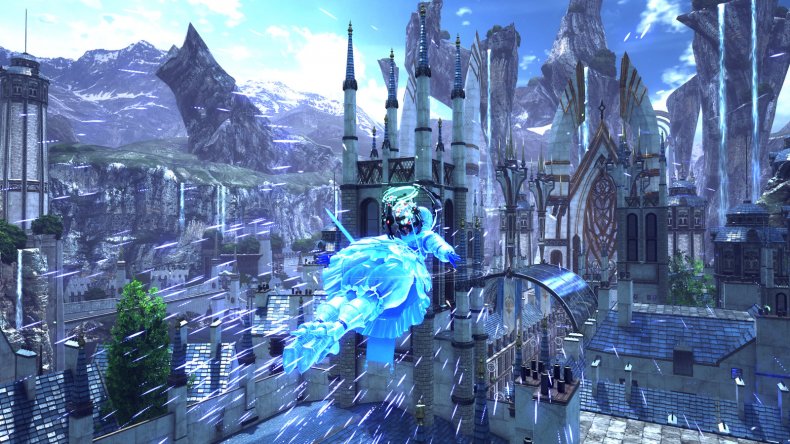 Given that it was only just announced, there isn't too much information out there about Star Ocean: The Divine Force.
However, publisher Square Enix has confirmed that the game will be launching on both PS4 and PS5 platforms. There is no word yet on how the PS5 version will differ from its last-gen counterpart, but you can presumably expect things like enhanced performance, improved visuals, faster loading times and maybe even DualSense controller functionality.
As for when the game will be coming out, there is no firm release date yet, but the trailer does specify that Star Ocean: The Divine Force will be launching sometime in 2022.