Here Is Everything That Happened During October's State of Play Livestream
Sony held another one of its State of Play broadcasts on Wednesday, October 27, during which it exhibited a line-up of upcoming releases for the PS5 and PS4.
The publisher's last showcase took place in early September and revealed a number of major projects, including God of War: Ragnarok, Marvel's Spider-Man 2 and a new Wolverine game. In comparison, this week's State of Play was a relatively understated affair that mainly focussed on indie offering and updates to pre-existing titles.
Anybody hoping for updates on the delayed Horizon Forbidden West or the elusive Hogwarts Legacy will likely have emerged from the 20-minute presentation feeling a bit underwhelmed. Judging by the reactions in the livestream chat, that seems to have been the case for many, as a lot of the comments are just people wondering when the AAA games would show up (spoiler alert: this never happened).
With heavy-hitters like Call of Duty: Vanguard and Battlefield 2042 recently hosting their own showcase presentations, it makes sense that Sony would not have quite as much material to show off this time around. However, if you are into niche titles or just want a break from the usual blockbusters, then there was plenty to whet your appetite here.
With that being said, here is everything that happened in October's State of Play broadcast.
Five Nights at Freddy's: Security Breach' Release Date Confirmed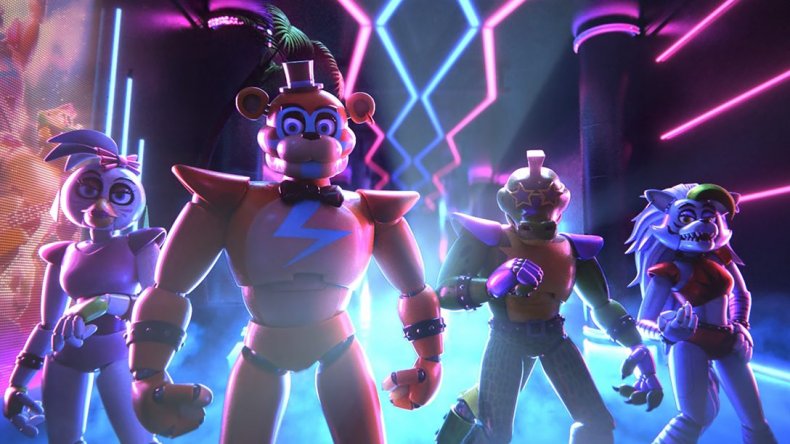 One of the biggest reveals to come out of the State of Play was proof that Five Nights at Freddy's: Security Breach is still in development.
Fans began to worry that the horror title has been cancelled after its creator (Scott Cawthon) retired from game development in light of controversies over his political views. Putting those fears at ease, a new gameplay trailer for Security Breach debuted in yesterday's State of Play, confirming that the sequel is still on the way.
Not only that, but it will be arriving sooner than many anticipated, with a PlayStation release date of Thursday, December 16.
KartRider Drift Beta Announced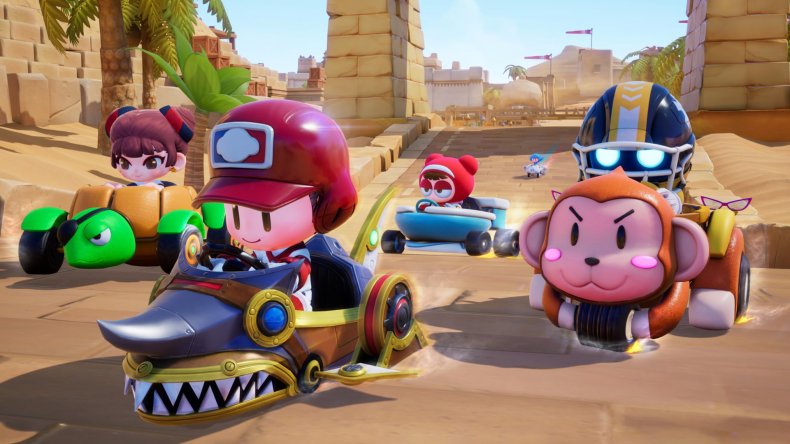 With Mario Kart 8 continuing to be one of the most enduringly popular games of all time, it's no surprise that we are seeing a few imitators emerge. Square Enix recently unveiled its take on the genre (with Chocobo GP) and now Sony has its own equivalent lined up.
The difference is that KartRider Drift is a free-to-play experience, indicating that it will probably be filled with microtransactions. On that note, the gameplay trailer puts a large emphasis on all the vehicle customization options and racer cosmetics that you can unlock, so its easy to imagine how these could be monetized.
If you want to take KartRider Drift for a spin, Sony has announced that there will be a beta period (featuring two games modes) starting on Wednesday, December 8.
First Class Trouble To Launch on PS Plus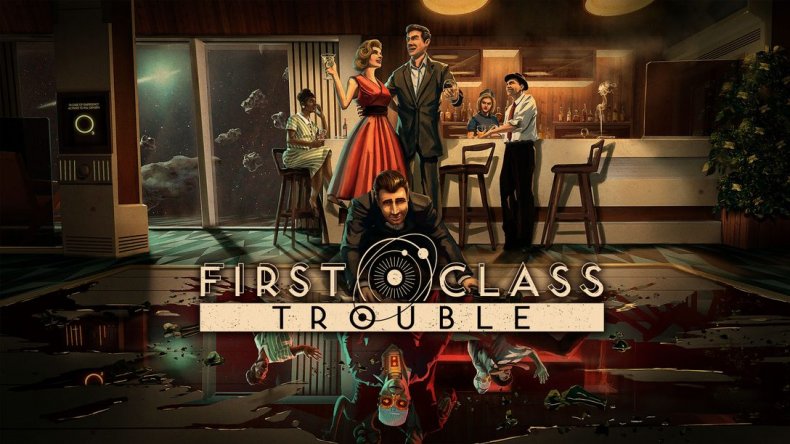 In the wake of Among Us, social deduction games have experienced a surge in popularity, with even Fortnite chasing after the trend. First Class Trouble is hardly set to reinvent the genre (the rules and mechanics are the same as ever) but it does at least boast a unique retro-futuristic setting and a fun backdrop.
Essentially, you will play either as either a human resident aboard a luxury space station or a homicidal A.I. "personoid". If you are in the former role, then you must complete various maintenance tasks around the vessel, whereas the robots will have only one job: to infiltrate and kill.
The State of Play trailer depicted how a typical online match will unfold, illustrating how deception and treachery are key to success here. It also revealed that the game will be free to download for PS Plus members, with this deal lasting from November 2 to December 6.
Free Expansion for Bugsnax Revealed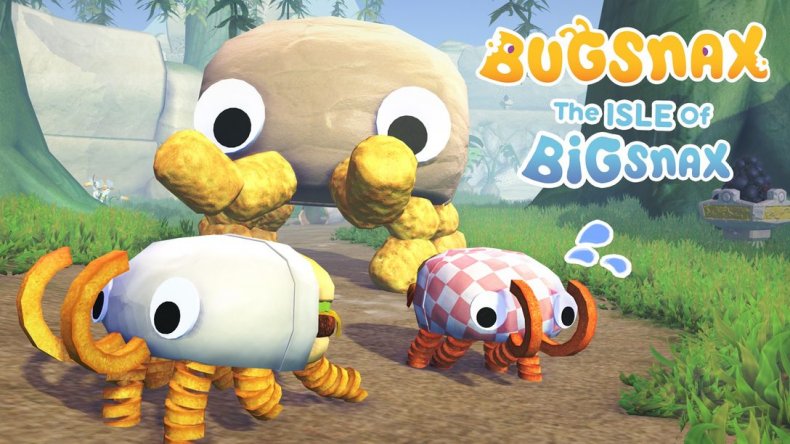 A free update for Bugsnax, titled "The Isle of Bigsnax", will launch in early 2022. Among other things, the cutesy trailer revealed that this DLC will introduce huge prehistoric creatures, the ability to renovate your home, and the option to dress up your favourite Bugsnax with hats.
The corresponding PlayStation Blog post adds further details, promising that the update will also add a new biome for players to explore, over 100 challenges and 30 quests, as well as the return of the original voice cast.
We Are OFK Announced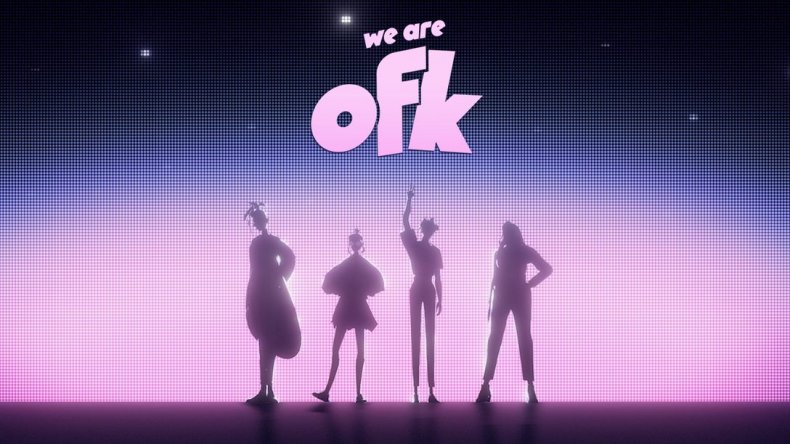 While the gaming industry has been able to emulate most of the genres associated with movies (including horror, sci-fi, westerns and war), you don't see too many biopics as they are admittedly not a natural fit for the medium.
This is all set to change with We Are OFK, an episodic indie game that charts the humble beginnings of its titular (real-world) band. In terms of gameplay, you will get to participate in branching dialog trees, romance other characters, and play through interactive music videos that bookend each of the campaign's five instalments.
If nothing else, it should prove to be a totally original experience. We Are OFK will be released sometime in 2022.
DeathVerse: Let It Die Trailer Debuts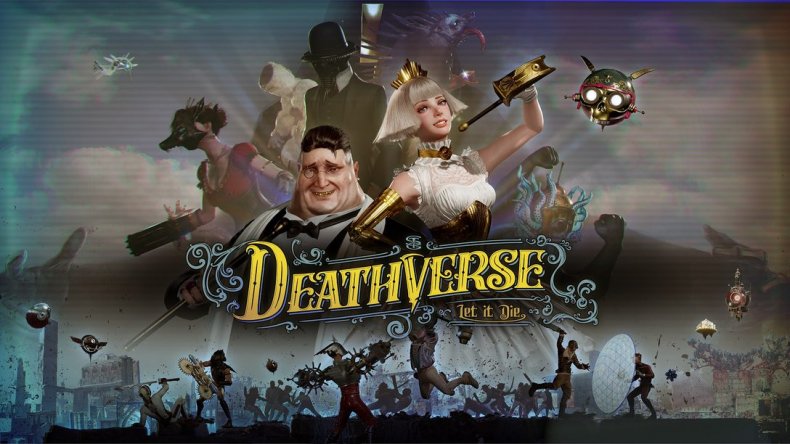 DeathVerse: Let It Die is the latest game hoping to cash in on the battle royale trend but, to its credit, it does look like there's a little more to it than that.
For a start, it's got a wacky reality TV premise and it also seems to be more melee-combat oriented than the likes of Fortnite, Apex Legends or Call of Duty: Warzone. Still, it has its work cut out for it if it wants to make a lasting impression in this increasingly overcrowded market.
DeathVerse: Let It Die is scheduled for release on both PlayStation 4 and PlayStation 5 in Spring 2022.
Critical Darling Death's Door Is Being Ported to PlayStation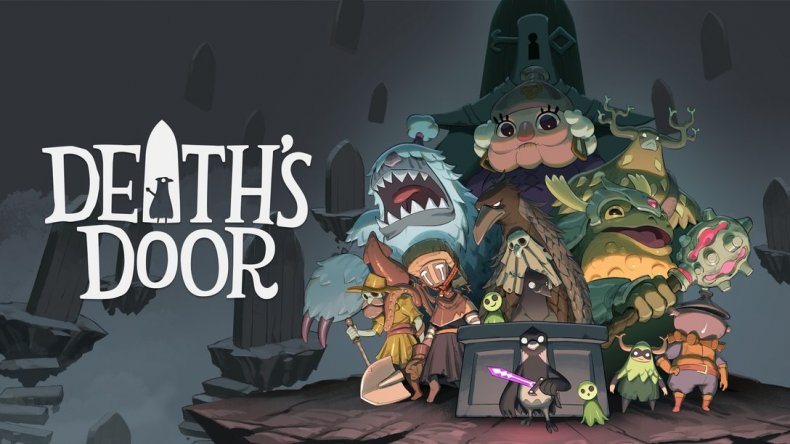 Death's Door is one of the most critically lauded releases of 2021 but, until now, it was only accessible to PC and Xbox gamers.
The State of Play broadcast revealed that the action-adventure title (in which you play as an anthropometric crow tasked with reaping souls for the afterlife) is coming to both PlayStation consoles and the Nintendo Switch on November 23. Now everybody will finally have an opportunity to see what all the fuss is about.
King of Fighters 15 Beta Scheduled for November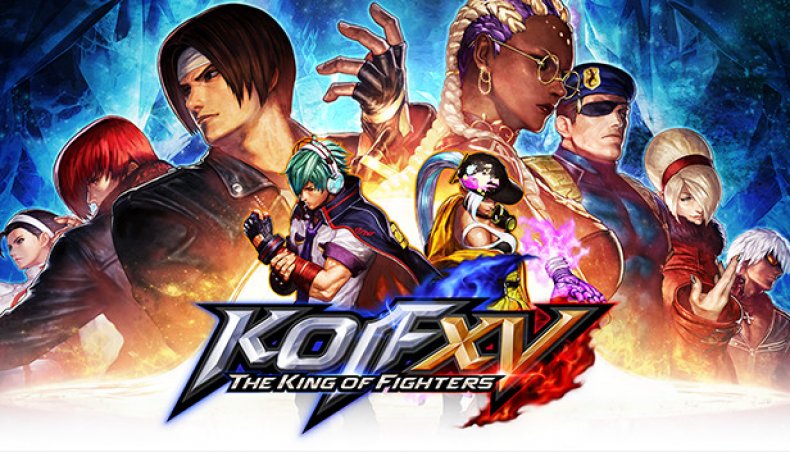 While it might not be as instantly recognizable as Mortal Kombat or Tekken, King of Fighters is one of the most popular fighting game franchises out there, as evidenced by the fact that it is now on its fifteenth entry.
During the October State of Play, it was announced that King of Fighters 15 will have an open beta test that commences on November 20. Available on both PS4 and PS5, this will include eight playable fighters from the character roster and will let you get some early practice in with casual online matches and a dedicated training mode.
The full game will be released on February 17, 2022.
Star Ocean Makes Overdue Comeback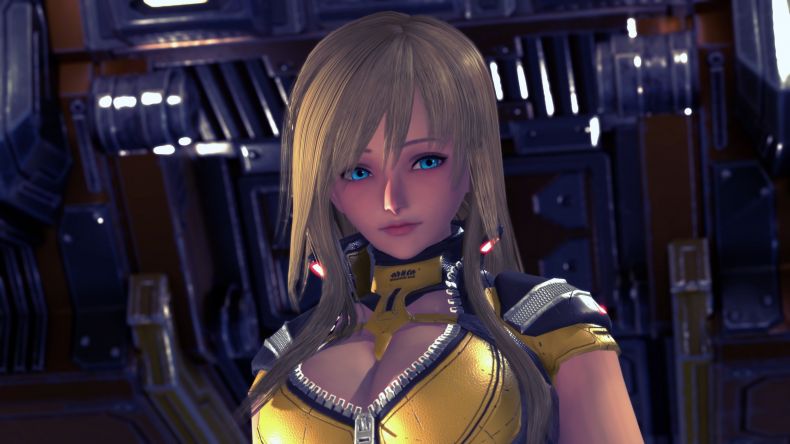 Since Star Ocean debuted in 1996, the Japanese Role-Playing Game (JRPG) franchise has only had 5 mainline entries. The last of these, Integrity and Faithlessness, was published back in 2016 and since then fans have had to make do with free to play titles and spin-offs.
At yesterday's State of Play, Sony unveiled that a long-awaited follow up will finally be coming to PlayStation in 2022. According to the official blog post, Star Ocean: The Divine Force "blends sci-fi and fantasy [and features] a rich lineup of characters and side stories."
Little Devil Inside Gameplay Showcase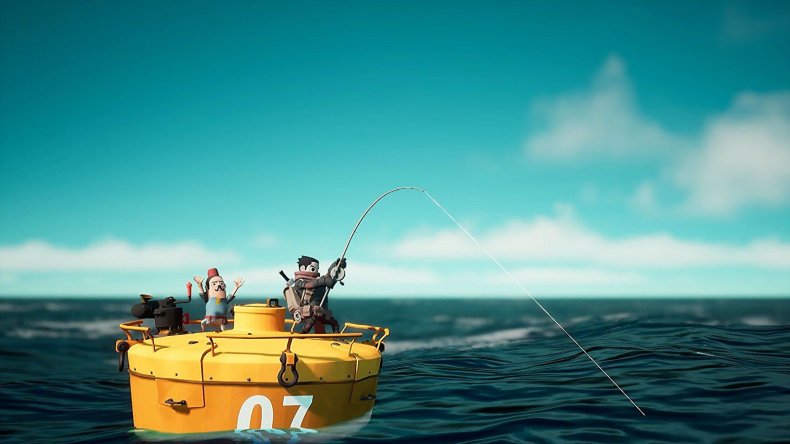 The October State of Play closed with a lengthy preview of Little Devil Inside. Although this came as a disappointment for those who were hoping for something bigger, the indie title does show a lot of potential.
In it, you play as an adventurer who must traverse a steampunk world infested with monsters and strange anomalies, in order to help a research team compile an exhaustive encyclopaedia of supernatural phenomena.
With a minimalist art style, quirky sense of humour and interesting mechanics, this could be one to keep your eye on.