'Star Wars' Finds Its New Han Solo: Who Is Alden Ehrenreich?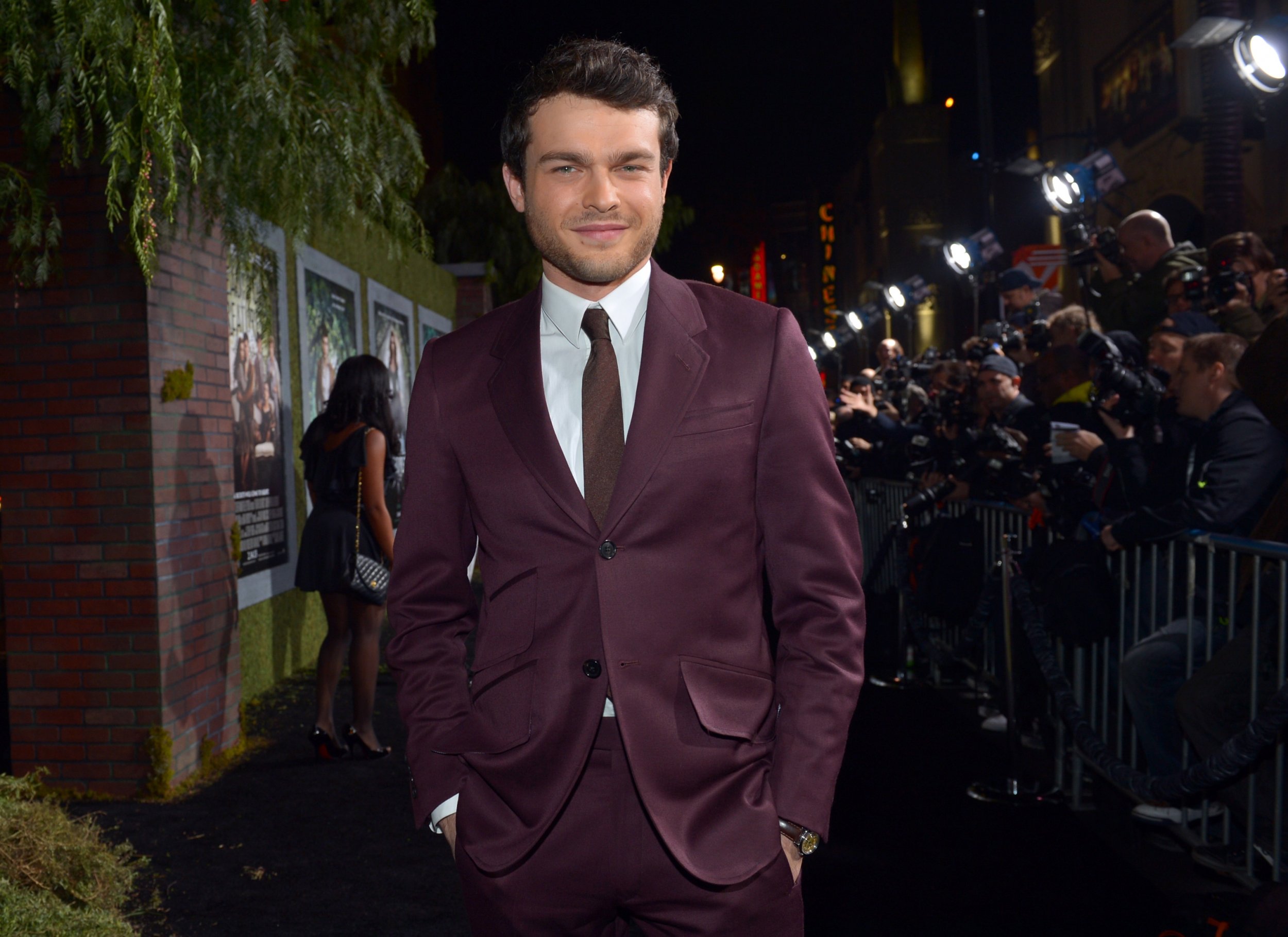 Laugh it up, fuzzballs: Han Solo has a new face. After an exhaustive search across the galaxy to cast a younger incarnation of Harrison Ford's iconic Star Wars character, Lucasfilm and Disney have reportedly settled on Alden Ehrenreich.
Deadline reports that Ehrenreich is in negotiations to take the role in a new prequel film directed by Christopher Miller and Phil Lord, the directing duo behind The LEGO Movie and 21 Jump Street.
The actor's hiring follows one of the most extensive casting calls in Hollywood, with 2,500 people reportedly seen for the part. An early shortlist included Taron Egerton, the star of Kingsman and Eddie the Eagle, and Irish actor Jack Reynor, best known for 2014's Transformers: Age of Extinction.
Plot details for the untitled Han Solo film, like most things Star Wars, are more secretive than blueprints for the Death Star. What is known is that the events of the movie will occur before 1977's Star Wars Episode IV: A New Hope, which saw Han Solo first meet Luke Skywalker and Princess Leia. The rogue hero's trusted sidekick Chewbacca will join him in the solo feature.
Disney has set a December 2018 release for the film.
Who is Aiden Ehrenreich?
Age: 26
Born: Los Angeles, California
Most notable role: Hobie Doyle in Hail, Caesar!
Ehrenreich's breakthrough role was the singing cowboy opposite George Clooney and Tilda Swinton in the Coen brothers' Hail, Caesar!, but he has long been on the radar of Hollywood's power players.
The actor was discovered as a teenager by acclaimed director Steven Spielberg at, of all places, a bat mitzvah. Ehrenreich had starred in a short film for his friend's coming-of-age party and Spielberg just happened to be among the guests. "It's a video that this girl asked us to do. I mean, there wasn't a script: We would go and just film whatever made us laugh," the actor told Rolling Stone. "I'm this 14-year-old, skinny little kid with long hair. I break into her house, try on her clothes and make up a song. All of this is just us literally taking a camera and going, like, 'Okay, ha ha, do this.'"
From there, Spielberg helped Ehrenreich land guest roles in TV shows like CSI, before he would come into contact with another Oscar-winning filmmaker: Francis Ford Coppola.
Coppola cast Ehrenreich in his 2009 movie Tetro and again in 2011's Twixt.
The actor has also appeared in Beautiful Creatures and opposite Cate Blanchett in Blue Jasmine, both released in 2013.