First Han Solo Teaser: Is the 'Star Wars' Prequel Shooting Soon?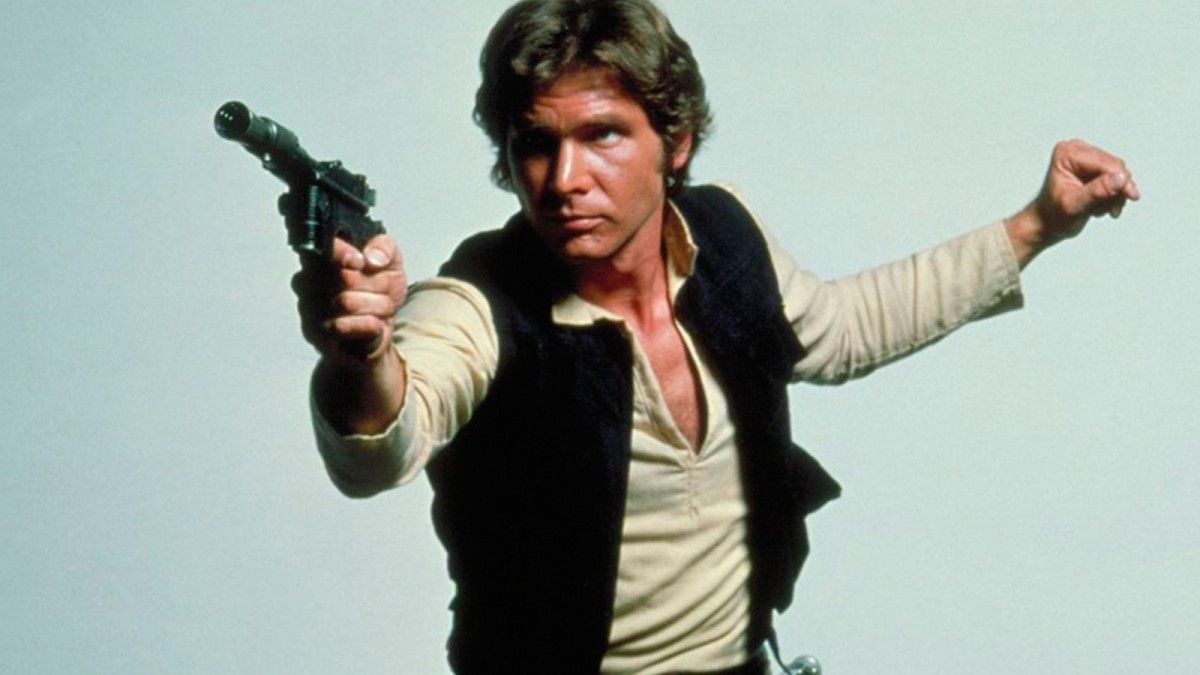 Star Wars Day has come and gone, but the Force bestowed fans with many gifts—not least this incredible video of The Force Awakens star John Boyega and twerking Stormtroopers. But perhaps the biggest takeaway from May the 4th is a tweet from filmmaker Christopher Miller, who, along with directing partner Phil Lord, will helm Lucasfilm's upcoming Han Solo spin-off film.
From the sounds of it, the movie may start filming soon. Miller teased:
"Can't wait to get 'shooting'" is, of course, a reference to the first Star Wars film, A New Hope , which has sparked a decades-long debate about whether Harrison Ford's rogue hero shot Greedo first, or whether it was the other way around.
The prequel film, following a young Han Solo, is due for release in May 2018 so production should begin imminently. Star Wars: Episode VII is already well into filming at Pinewood Studios in Buckinghamshire and the as-yet-untitled Han Solo flick will likely follow.
Before filming can commence, however, Lucasfilm needs to find its new Han Solo. Following one of the most hotly contested audition processes in Hollywood, with over 2,500 actors testing for the part, in April it was reported the frontrunner for young Solo is Alden Ehrenreich, the 26-year-old actor best known for his role as singing cowboy Hobie Doyle in the Coen brothers' Hail, Caesar!
Other actors on the shortlist included Kingsman star Taron Egerton, who previously played coy when linked to the part, and Irish actor Jack Reynor, previously seen in Transformers: Age of Extinction.
Although Harrison Ford won't be in the film, one familiar face will be popping up—Han Solo's trusted furry sidekick Chewbacca. No word yet on whether Star Wars icon Peter Mayhew will step back into the Chewie suit; now 71 and often seen walking with a cane, the actor shared the part in 2015's The Force Awakens with 29-year-old newcomer Joonas Suotamo, who presumably donned the costume for the more physical scenes.
The untitled Han Solo prequel is the second of Lucasfilm and Disney's Star Wars spin-offs. The first, Rogue One: A Star Wars Story, is set before the events of 1977's A New Hope and is due for release in December.