Starbucks Barista Orders 110 Pounds of Coffee by Mistake in Viral Clip
An alleged Starbucks barista ignited a discussion online about ordering mishaps after she accidentally ordered 110 pounds of Verona coffee beans for her store.
The now-viral TikTok, captioned, "Happy Friday! What was something dumb or funny that happened to you this week? #starbucks #seattle #barista #baristas #baristatok," has been viewed 115,000 times and liked 8,300 times since it was shared on February 25.
The nine-second clip shared by user @thehighbarista, or Danielle Sanchez, who is based in Seattle, had the song Love You So playing by The King Khan and BBQ Show in the background.
"I ordered 22 bags of five-pound Verona beans instead of two," the screen read as the video showed boxes labeled Verona stacked on top of each other presumably filled with coffee beans with the Starbucks logo. A number of them were shown stacked together before the video cut off.
In a follow-up video, the TikToker wrote in the caption, "Someone wrote an article saying I ordered 22 pounds—I ordered 110 pounds."
"When there's still 100 pounds of dark roast to brew through because of your mistake," the screen read with the TikToker in her uniform as she mouthed the words, "What?" to the audio played in the background.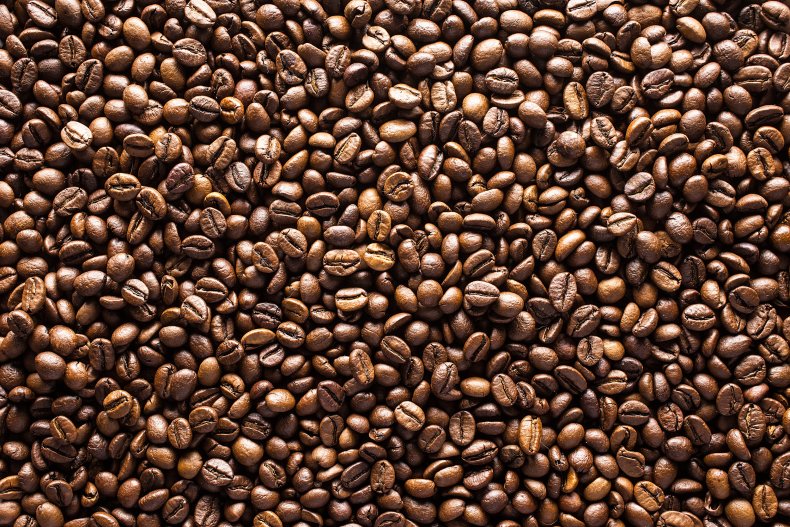 "Behind you," the audio said, with the barista looking behind her to reveal all the boxes of Verona coffee still left to be used. "Oh my Go-..." she said with a hand to her face.
According to Statista, Starbucks brought in $8.1 billion in the fourth quarter of 2021's fiscal year, which was also an increase from the previous quarter of $7.5 billion in revenue. The website reports there are 33,830 Starbucks locations in the world as of 2021.
Hundreds of comments came in over the viral video with many people recounting their own stories about ordering mistakes. One TikToker revealed their company's mishap. "We got 52,000 straws last week," they wrote.
While another viewer said the same thing happened to them when ordering milk. "I wish the system would catch onto these things and be like, 'Bro, you sure about that?'"
Stories came rolling in about things that were bought in large quantities by accident. "My co-worker accidentally ordered $7,000 of egg bites and paninis, so it'll be OK," another TikToker pointed out.
Some people had solutions for the mishap. "Omg no," a user said. "That's when you call every store in the district and transfer each of them a few bags."
Others had opinions on ordering systems. "The system needs to put a check in place for weird orders Lol," a TikToker suggested. "I've somehow not ordered any cups one time (I swear I did, and my own system says I did)."
One TikToker thinks the creator could put the extra coffee to good use saying, "Donate to fire stations and hospitals if possible." While some viewers found the situation humorous. "This is why our store keeps running out," a user joked.
Other people had comments like, "Oh my God no, I'm so sorry Lmao," and "Been there bestie."
Newsweek reached out to Starbucks and @thehighbarista for comment.