Stephen Colbert Jokes About Anthony Scaramucci Firing: 'He Said He Would Fire Everybody...He Delivered'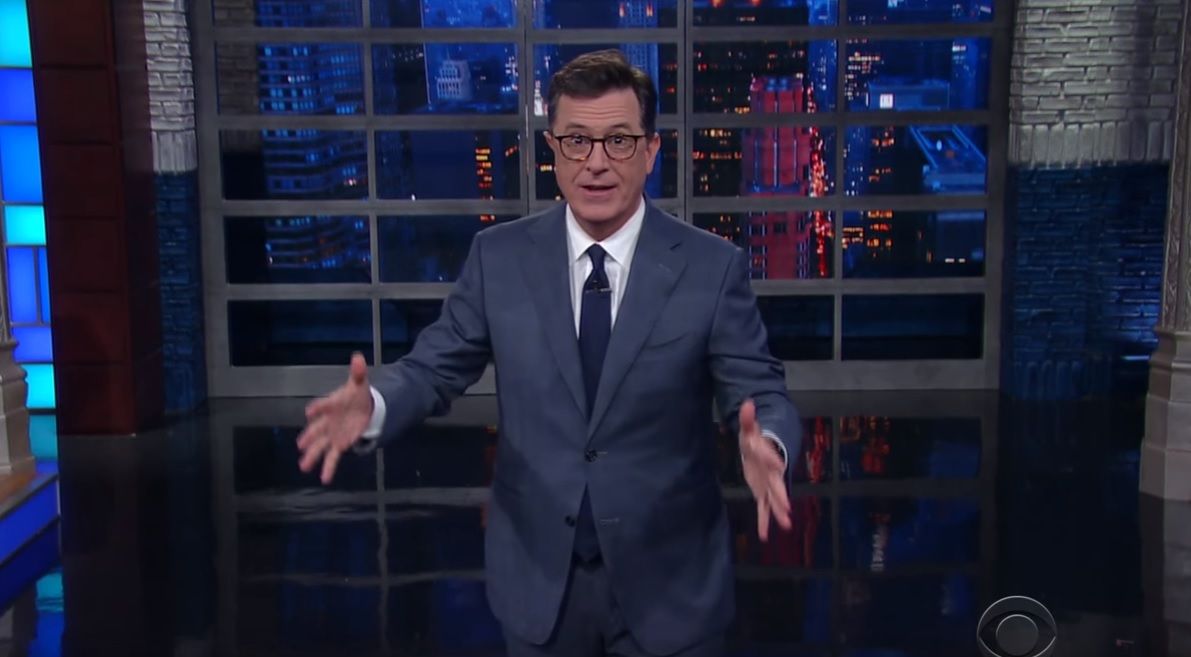 "The Mooch is toast. The front-stabber has been backstabbed."
Anthony Scaramucci's hasty exit from his role as President Donald Trump's communications director dominated the topic of conversation on late-night television Monday.
On The Late Show, Stephen Colbert paid a musical tribute to the Mooch's 10-day occupancy in the White House, inspired by the similarities between his last name and Queen's "Bohemian Rhapsody" lyric, "Scaramouche, Scaramouche, will you do the Fandango?"
Colbert joked: "He said he was going to fire everybody and I've got to admit, he delivered. That is thorough."
"The Mooch lasted as communications director for only 10 days… 10! That's not even a whole pay period," the comedian added. "His going away party conserved what was left of his welcome cake. They can change 'Congratulations' to 'Congratu-later.'"
"You know what they say: Out with the old, in with the new new, out with the new."
Colbert said he feels "bad for the Mooch," acknowledging reports that Scaramucci's wife filed for divorce while nine months pregnant. Deidre Ball gave birth to a baby boy on July 24.
"His job was everything to him," said Colbert. "Scaramucci missed his son's birth to be with the president… 'Eh, eh, why would I show up for some kid I never met when I can stay with the man who will stay loyal to me for the rest of my damn—' hold on, I got another call, it's the president.'"
Scaramucci was reportedly fired by President Trump Monday at the behest of new White House chief of staff John Kelly, who replaced Reince Priebus.
"Anthony Scaramucci will be leaving his role as White House Communications Director," the White House said in statement. "Mr. Scaramucci felt it was best to give Chief of Staff John Kelly a clean slate and the ability to build his own team."