Seemingly bored with the constant hypothesising and speculation on whether time travel may or may not be possible, Stephen Hawking decided he would answer the question once and for all in the only way one of the most well-known and respected physicists of all time could—by throwing a party.
The premise was simple: In 2009, the professor decided to host a lavish party complete with champagne and canapes. However, since this was more of a "welcome reception for future time travelers", Hawking did not send any invitations for it until after it had already taken place.
"Maybe, someday, someone in the future will find the invitation and use the worm hole time machine to come back to my party proving that time travel will one day be possible," Hawking said during a clip which featured in his documentary miniseries Into The Universe.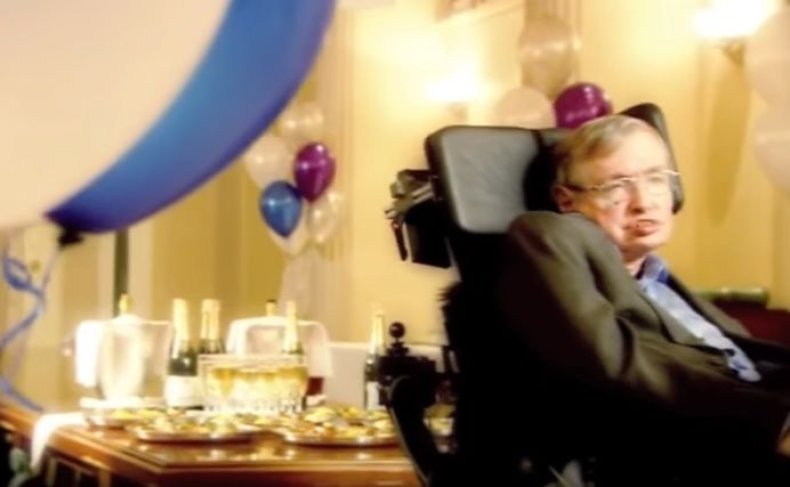 "You are cordially invited to a reception for time travelers hosted by Professor Stephen Hawking," the invite said. "To be held in the past, at the University of Cambridge Gonville & Caius College, Trinity Street, Cambridge."
Of course, just giving a mere address is not enough information for any potential time traveler, so Hawking included the location of the party "in the exact co-ordinates in time and space."
The gathering, which took place on 28 June, 2009, also had the important disclaimer that no RSVP was required to attend.
Alas, after waiting patiently for his guests to arrive, it soon became apparent that no time travelers were going to come. "What a shame," Hawking said. "I was hoping a future Miss Universe was going to step through the door."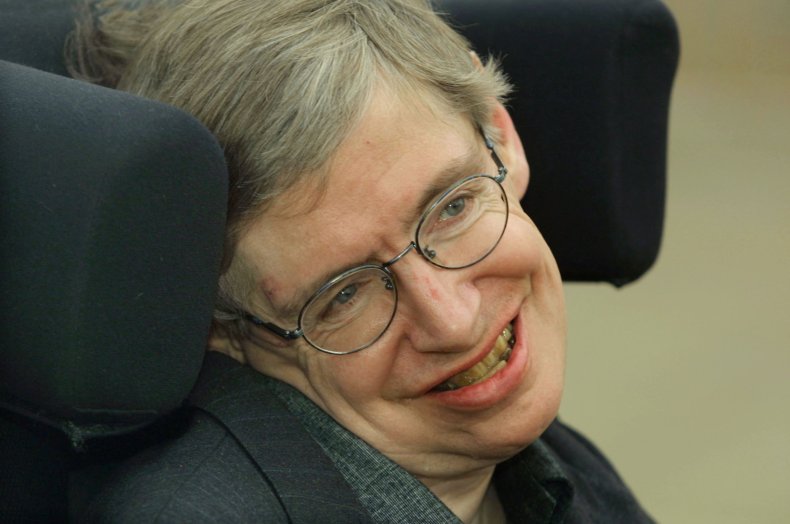 The world has been paying tribute to Hawking following his death aged 76.
The world-renowned physicist died at his home in Cambridge, England, in the early hours 14 March.
He is best known for his groundbreaking work on black holes as well as his multi-million selling book, A Brief History of Time.
Despite being diagnosed with amyotrophic lateral sclerosis (ALS), a form of motor neuron disease, at age 21—and only given a few years to live by doctors at the time—Hawking lived with the illness for more than half a century, eventually needing a wheelchair and voice synthesiser to communicate with.
In a statement confirming his death, Hawking's children, Lucy, Robert and Tim, said: "We are deeply saddened that our beloved father passed away today. He was a great scientist and an extraordinary man whose work and legacy will live on for many years. His courage and persistence with his brilliance and humour inspired people across the world.
"He once said: 'It would not be much of a universe if it wasn't home to the people you love.' We will miss him for ever."