It's no secret that Stephen King is no fan of Donald Trump. The author has previously called the ex-president a "horrible person" and "chickens***" for not visiting U.S. troops in combat zones. On Sunday he took aim at the 77-year-old once again on social media.
Posting to X, the social network formerly known as Twitter, the horror icon shared side-by-side snaps of Trump with President Joe Biden. On the left, 80-year-old Biden looks sprightly while riding his bike in sneakers and a helmet. On the right, Trump can be seen lounging in a golf cart, while wearing a "Make America Great Again" hat.
"Biden looks pretty good," the 75-year-old author wrote alongside the photos. "The guy on the right is your basic Great American Manslob."
The post has so far received 3.9 million views and has generated a mixed reaction.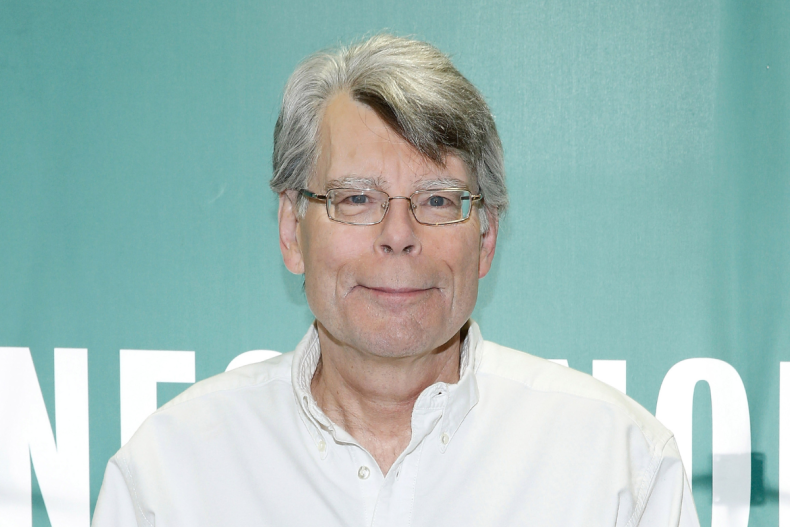 Some users agreed with him, with Zach calling Trump the "Hero of the stupid."
"YES!! Stephen, you are soooooo right," said Judith Davis.
"You can tell how fragile people are in these comments by how viciously they attack your point," said @nitemareglitch.
"Can Mister Trump even ride a bike?" asked BrandonFromBrooklyn, while JoAnn called him the former president a "big blob of a liar."
Others defended Trump, with Robert telling King to "Stick to fiction."
"Stephen, you are a sad pathetic little man posting this petty nonsense," said @megamagamarc.
"It's sad that you crave so much attention that you continue to insult Trump and make delusional statement about Biden," said Gwynn.
"Nothing is more inspiring than the leader of the free world falling off of his bicycle," said @wcsmythe.eth, referencing the time Biden was filmed falling over while riding.
Several users slammed The Shining author for "body shaming," with Jenny writing: "Not a good take."
"Fat shaming is a great sign of progressive tolerant stances," Professor Nez wrote.
"When figuring out who will keep us from nuclear war… maybe we don't use 'who looks better' as a metric," said Jesse Ellerbee.
King was an outspoken critic of Trump throughout his presidency. In 2018, he blasted the then-president's plans for a "border wall" with Mexico and warned people not to befriend Trump.
"Today's lesson: Don't be Trump's friend. He will f*** you at the drive-thru if you cross him. Ask Jeff Sessions," he tweeted on Labor Day 2018, quoting the movie Lethal Weapon 2.
The post was in response to Trump's own tweet, where he slammed the former attorney general.
A Democrat since the 1970s, King was one of 600 American writers to condemn Trump's election win in 2016. In the 2020 presidential primaries, King endorsed Elizabeth Warren, but after the senator suspended her campaign, he pledged his support to Biden.
Newsweek has reached out to Stephen King for comment via email.