How Good Are the Cleveland Browns? Stephen A. Smith Warns Hype Is Premature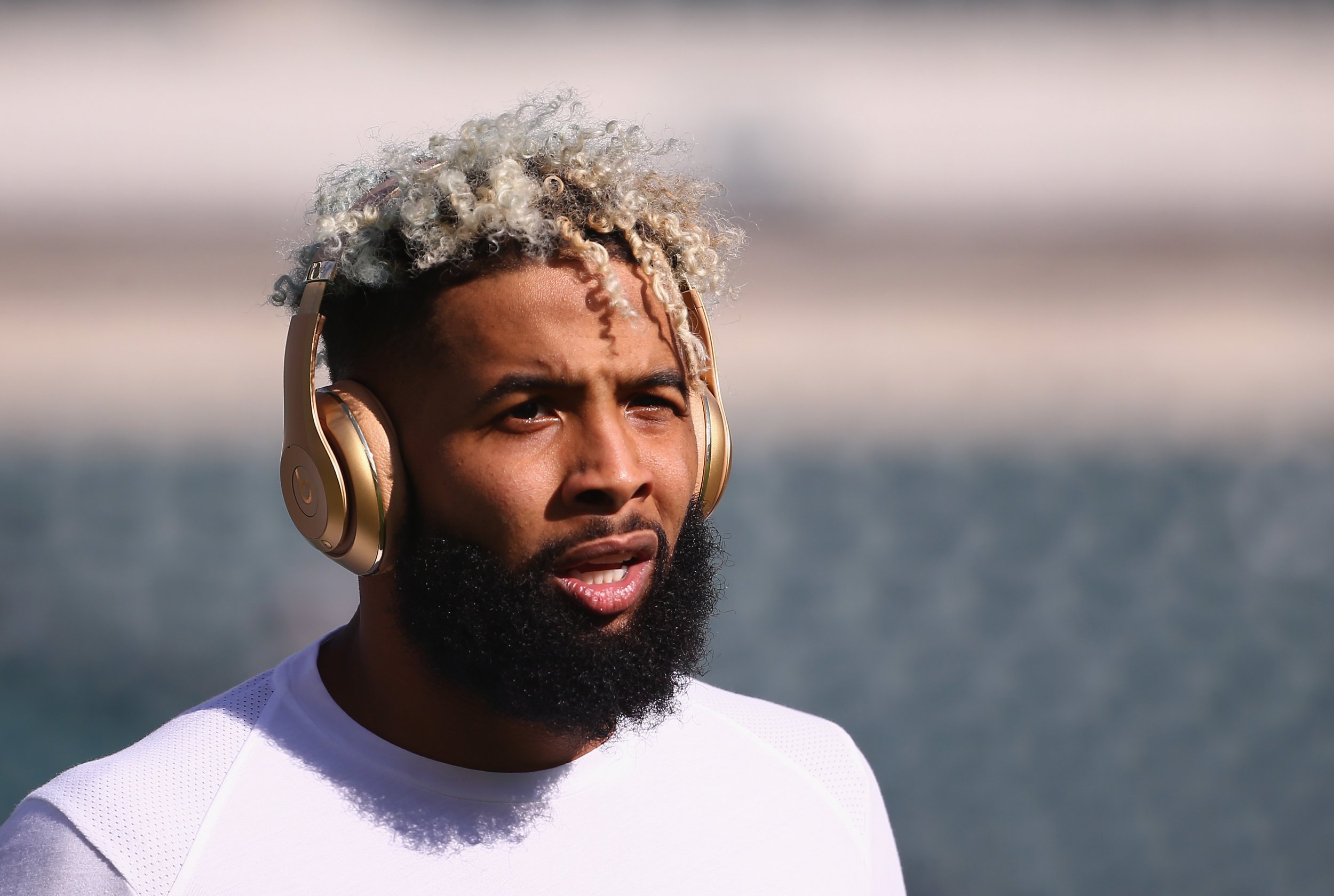 The Cleveland Browns might have made waves during free agency but not everyone seems convinced their offense will live up to their potential.
After winning a combined four games in three seasons, the Browns ended the last campaign with a 7-8-1 record, before adding star wide receiver Odell Beckham Jr. and running back Kareem Hunt to their roster in the offseason.
With eight overall picks in hand—albeit without a first-rounder among them—Cleveland can add further talent to its roster.
Stephen A. Smith, however, warned against getting swept away in the hype currently surrounding the Browns.
Speaking on ESPN's First Take, Smith refuted co-host Max Kellerman's assertion that the Browns had "the best offense" in the league after adding Beckham Jr. and Hunt, suggesting it was "amazing" to make such a claim on potential alone.
Smith admitted that "Odell Beckham Jr. is a star and Jarvis Landry can ball" but was less enthusiastic about Baker Mayfield.
The number one overall pick of the 2018 draft impressed in his rookie season, leading the Browns to their first win in 635 days as they broke a 19-game winning run.
In his 13 starts for the Browns, Mayfield threw 27 touchdowns, breaking the passing touchdowns record for a rookie previously held by Peyton Manning and Russell Wilson.
However, Smith suggested Mayfield's 63.8 percent completion rate was hardly exciting, compared to that of Drew Brees, Andrew Luck and Patrick Mahomes.
"I've got Kansas City as a better offense," he said. "I've got the Indianapolis Colts as a better offense [than Cleveland] and I've got the New Orleans Saints as a better offense."
While it is true that the Browns have a lot of ground to make up, they have definitely stolen a march on the rest of the AFC North. The Cincinnati Bengals have not improved their roster, while the Baltimore Ravens have lost key defensive personnel and the Pittsburgh Steelers have waved farewell to Antonio Brown and Le'Veon Bell.
In Beckham Jr. and Hunt, Cleveland has landed two of stars. The former has passed the 1,000-yard receiving threshold in each of his five seasons in the league except for 2017 when an injury limited him to just four games.
The trade that took the three-time Pro Bowler from the New York Giants to the Browns last month shocked the NFL, but Smith suggested Beckham Jr. would have to prove himself in the postseason.
"Legends are made in the postseason," he said on the Stephen A. Smith Show. "We don't rave about Jerry Rice and Terrell Owens for what they did in the regular season. It matters, it counts, but not as much as what you do in the postseason."
Hunt's signing attracted more criticism given it came while the former Kansas City Chiefs running back was being investigated by the NFL for assault. While his return to action might be an issue from a PR perspective, Hunt should be a major asset on the field.
Last season, in the 11 games he played before being released by the Chiefs, Hunt rushed for 824 yards and seven touchdowns, adding 26 receiving yards for seven touchdowns.
In his rookie season, he led the NFL with 1,327 yards and eight touchdowns.