Sticky Situation: Canadian Maple Syrup Thief Must Pay Over $9 Million
A man involved in a multimillion-dollar maple syrup robbery a decade ago is being forced to pay up at the discretion of the Supreme Court of Canada.
A decision issued by the Court today sided with the Crown and upheld a previous ruling ordering that Richard Vallières must pay $9,171,397.57, or a total of $10 million minus the amount of $828,602.43 in restitution.
Vallières has 10 years to pay the full amount of the fine he will serve six years in prison.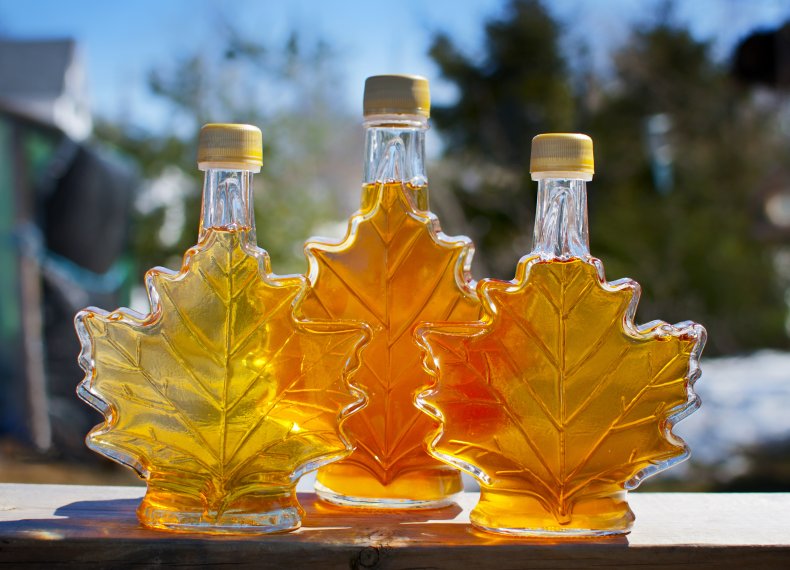 The Court said the fine comes about a decade after the Federation of Quebec Maple Syrup Producers, which controls the production of maple syrup in Quebec, conducted a routine inventory check at its warehouse in Saint-Louis-de-Blandford and found barrels containing water instead of maple syrup.
The 2012 robbery led the Quebec provincial police to arrest 16 people including Vallières, who was later found guilty of fraud, trafficking and theft in relation to the stolen syrup worth over $18 million.
Vallières said during his trial in Quebec Superior Court that he sold the syrup for $10 million and made a personal profit of approximately $1 million. The judge in that case ordered him to serve eight years in prison in addition to paying over $9 million in fines, consistent with the criminal code that says a fine must be equal to the value of the stolen property when that property cannot be returned to its owner.
However, after Vallières appealed to the Quebec Court of Appeal and successfully got his fine reduced to $1 million—the same as his apparent profit from the robbery—another appeal was filed by the Crown to the Supreme Court of Canada.
The Supreme Court, acknowledging the Crown's argument that the Quebec Court of Appeal should have never reduced the fine in the first place, sided with the Crown as part of today's ruling.
Chief Justice Richard Wagner, referring to legal sections of criminal code, said the law is intended for two reasons: One, to disallow offenders to profit from their crimes; and two, to discourage them from repeating the same offenses—provisions described as severe "because parliament wanted to send a clear message that crime does not pay."
While courts can divide the value of stolen property where more than one person had possession or control of it, Wagner said Vallières had not proven at trial or on appeal that the $10 million should be divided—offering "no choice" but to order Vallières to pay the full amount on his own.
"Mr. Vallières has 10 years to pay this fine or else he must serve six years in prison," Wagner wrote in his decision. "A court does not have the discretion (power) to limit a fine to the profit made. So, the Court of Appeal was wrong in this case to reduce Mr. Vallières' fine to $1 million."
Agriculture and Agri-Food Canada said that on average, it takes approximately 40 liters of sap to make one liter of maple syrup. In 2020 Quebec was responsible for approximately 92 percent of Canadian syrup production, harvesting 13.2 million gallons in 2020—up 9.8 percent from 2019. The increase was credited to higher yields due to favorable spring weather, along with more taps.
Quebec exports of maple products were valued at nearly $500 million in 2020, an approximate 20 percent increase compared to 2019.
But while Quebec's production increased, production fell in Ontario and Nova Scotia by 7 percent and 20 percent, respectively.
Based on 2020 data, the U.S. is Canada's largest maple syrup exporter with 59 percent of shares. The U.S. is followed by Germany, the U.K., Australia and Japan—all of which account for less than 10 percent of shares each.