Starbucks Employees Aren't Allowed to Add These Items Into Your Drinks
The demand for Instagrammable drinks shows no sign of stopping, as people obsess over colorful concoctions from "secret" menus.
Starbucks, one of the most popular coffee chains, is at the forefront of the trend, with fans proudly showing off bespoke combinations on social media.
While customizing your beverage is nothing new, it seems there are a few items you can't have added into your Frappuccino.
It seems food is no-go, even if it's from the store, so you can say goodbye to any dreams of a coffee-and-cake combo, or chocolate brownie mocha.
The baked goods section, which includes muffins, scones, brownies, cookies, pies and even tarts can't be added into the blender, while egg bites—a popular savory breakfast choice—are also forbidden.
A spokesperson for the coffee house confirmed exactly what can, and can't, be added into a drink.
"Food items in store (including baked goods and egg bites) are not approved additions to blended beverages at Starbucks," a spokesperson told Newsweek.
There are some exceptions to the rule—certain fruit—as well as Evolution Fresh juices, presumably as these have already been blended.
That would explain why you've been able to order the popular blueberry muffin Frappuccino, consisting of a grande vanilla bean Frappuccino, with one pump of hazelnut syrup, fresh blueberries blended, topped with whipped cream, caramel crunch topping and a handful of blueberries.
The spokesperson added: "We know our customers and baristas love to customize beverages that meet their unique taste preferences when they visit Starbucks. In order to create a consistent experience between stores and ensure our customers receive the quality beverage they're looking for, baristas may handcraft blended beverages using ingredients offered at Starbucks stores including sauces, syrups, espresso, coffee and tea, Evolution Fresh juices and bananas and blueberries."
While they didn't explain why, it's thought cross-contamination, allergies and also deep-cleaning blenders are likely factors behind the decision.
The ability to create unique drinks has seen a boom in people sharing recipes, for both positive and negative reasons.
Recently a Starbucks worker shared a clip revealing the "grossest" drink they've ever had to make.
TikToker @kenmixtape uploaded a video to the site in August, seen more than 2 million times, where he said: "This is one of the grossest drinks anyone has ever ordered, no cap. Just look."
The ingredients show a customer asked for a drink similar to the Mango Dragon Fruit Lemonade Refresher, adding mango and dragon fruit juice and lemonade, but they then ask for a shot of espresso to be added in.
In the clip, @kenmixtape continues: "This is so disgusting, seriously."
If you're inspired to create your own drink, or want to sample some tried-and-tested creations, we rounded up 15 drinks you can order at Starbucks, which don't appear on the regular menu.
Cereal Milk Cold Brew, French Toast Frappuccino, Cookie Butter Latte, Pikachu Frappuccino, Brown Sugar Frappuccino and Biscotti Frappuccino are some of the options you can request—if you know the ingredients.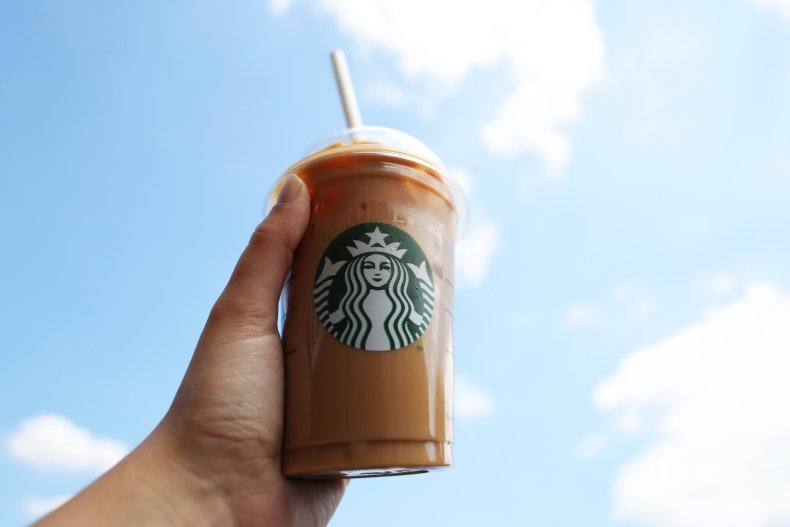 Update 9/21/21, 2:38 a.m. ET: This article was updated with comment from Starbucks.