Stimulus Check Update as House Republicans Block $2,000 Plan, Trump Golfs
The COVID-19 relief deal remains in limbo over Christmas after House Republicans rejected President Donald Trump's demand for $2,000 stimulus checks on Thursday, while the president spent the day golfing in Florida.
House Speaker Nancy Pelosi put forward a unanimous consent request to raise direct payments that was quickly blocked by Republicans in a rare Christmas Eve session of the House.
The White House reportedly told congressional Republicans to vote for the $900 billion stimulus package, but Trump surprised lawmakers when he branded the bipartisan deal a "disgrace" on Tuesday—a day after it overwhelmingly passed through the House and Senate following months of stalemate.
The president hinted that he wouldn't sign the legislation unless it was amended to raise stimulus payments from $600 to $2,000, an idea that was quickly embraced by Democrats who had been pushing for higher payments.
But he left Washington, D.C. for Florida on Wednesday without clarifying whether he does intend to veto the bill.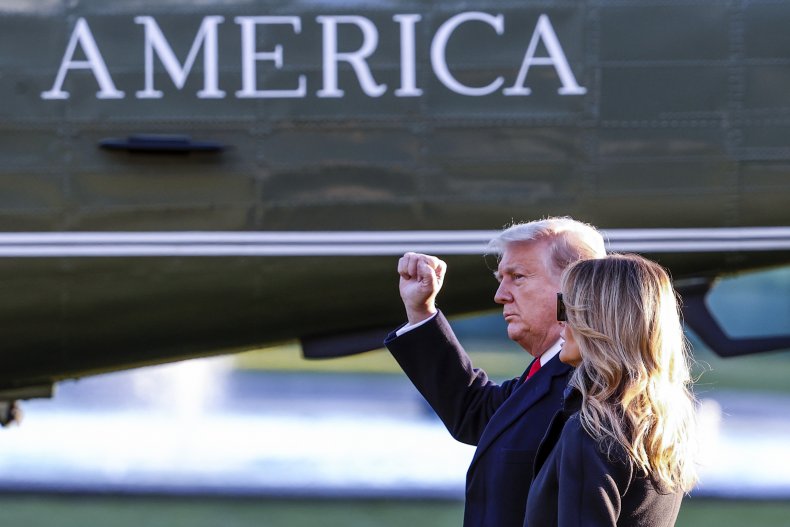 "I don't know what's going to happen next. And that should be scary for the American people right now," Democratic Rep. Andy Kim told CNN. "That we have a president who's unhinged here and playing politics with our lives."
Without the president's signature, desperately needed aid including unemployment benefits and eviction protections are at risk. Two expanded unemployment programs from the CARES Act expire on December 26 and without additional aid, millions of struggling Americans would be pushed into poverty next month.
And because the coronavirus relief package was tied to a $1.4 trillion government spending bill, the federal government is heading for a shutdown next week unless an agreement is reached.
Lawmakers will return to the House for a recorded vote on a standalone bill for $2,000 stimulus checks on Monday.
In a statement after Thursday's session, Pelosi said: "To vote against this bill is to deny the financial hardship that families face and to deny them the relief they need. Hopefully by then the President will have already signed the bipartisan and bicameral legislation to keep government open and to deliver coronavirus relief."
She accused House Republicans of "cruelly" depriving Americans of the $2,000 payments the president had agreed to support and urged Trump to get them on board.
"If the President is serious about the $2,000 direct payments, he must call on House Republicans to end their obstruction," she said.
Trump, meanwhile, spent Thursday golfing and railing against Republicans including Senate Majority Leader Mitch McConnell for failing to back his efforts to subvert the results of the presidential election.
McConnell has stayed largely silent since Trump threatened to upend the coronavirus relief package unless stimulus payments were increased, which the majority leader and Republicans had resisted during negotiations.
In his first tweet since telling Americans on Monday they can "rest assured that more help is on the way, immediately" after the deal passed through Congress, McConnell shared a video Friday morning wishing Americans "a healthy and Merry Christmas."