Stimulus Check Update: How To Secure and Track Yours as IRS Sends 130 Million Payments
The Internal Revenue Service (IRS) has announced that more than 130 million stimulus check payments have been distributed following the latest COVID-19 relief bill being signed.
Individuals earning less than $75,000 are eligible for the full payment of $1,400, while these will be phased out between $75,000 and $80,000. Payments cut out for those earning upwards of $80,000.
The IRS announced on Thursday "several million more payments" were being dispatched in a third batch, adding: "This brings the total disbursed so far to more than 130 million payments worth approximately $335 billion."
As well as an update on the numbers distributed, the IRS also detailed guidance for those awaiting payments.
"No action is needed by most people to obtain this round of Economic Impact Payments," it stated, outlining that people can check the status of their payment using the Get My Payment tool on the agency's site.
This is due to be updated this weekend with information for payments for those receiving social security and other federal benefits.
Some people who do not usually file a tax return may need to file one for 2020 in order to receive payments for qualified dependents, the IRS added.
"Some federal benefits recipients may need to file a 2020 tax return, even if they don't usually file, to provide information the IRS needs to send payments for any qualified dependent," the statement added.
"Eligible individuals in this group should file a 2020 tax return to be considered for an additional payment for their qualified dependent as quickly as possible."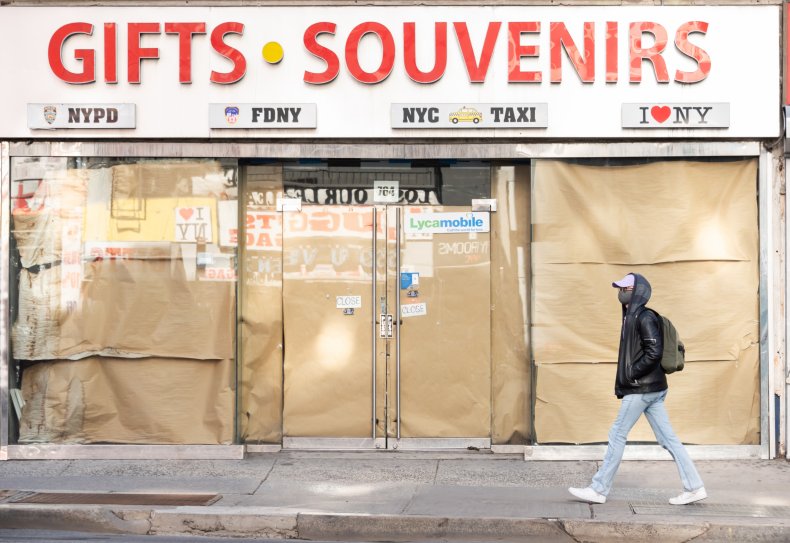 For those who did not receive one of the first or second payments, or not the full amounts, the IRS stated some may be eligible to a 2020 Recovery Rebate Credit. This would also require filing a 2020 tax return.
There is further information on eligibility for payments on the IRS website, with a page dedicated to Economic Impact Payments.
Newsweek previously reported on actions to take for those who had not received their first or second round payments. Further batches of the third round are due to be paid on a weekly basis, the IRS has previously stated.
Newsweek has contacted the IRS to ask for further details on subsequent batches.
President Joe Biden signed his American Rescue Plan last month, which included another round of $1,400 Economic Impact Payments for millions of Americans.
Some lawmakers have advocated for a further round or potential recurring payments. However, Republican opposition would make such a plan unlikely. Analysis has suggested a fourth round could lift more than 7 million people out of poverty.
The graphic below, from Statista, highlights spending within the $1.9 trillion bill.