Stimulus Check Update: 6 States to Send Out Payments This Month
While the federal government has not indicated any plans for a fourth round of stimulus checks, several U.S. states will be sending out more money to residents this month under various initiatives.
The three federal stimulus checks provided qualifying Americans with payments of $1,200, $600 and $1,400 across 2020 and 2021 as the U.S. contended with the financial impact of the COVID-19 pandemic. But elevated costs for food, gas and other products and services have continued to stretch American wallets.
A full breakdown of which states are sending out payments and who qualifies is below.
Alaska
The Alaska budget signed by Governor Mike Dunleavy in June included $3,200 in payments, including a one-time $650 energy relief payment and a $2,550 Permanent Fund dividend, that will be sent to Alaskans, the Anchorage Daily News reported.
Dunleavy announced in July that the payments would begin arriving in bank accounts on September 20, according to Alaska Public Media. For those who submitted paper applications or asked for paper checks, the payments are expected to be sent about two weeks later.
Colorado
Colorado Governor Jared Polis signed a law in May this year that would provide a $750 tax rebate for individual filers and a $1,500 rebate for joint filers. According to the Colorado Department of Revenue, those who filed their state income tax return by June 30 will receive their checks by September 30.
For extended filers who meet the October 17 deadline, the refund will come in by January 31, 2023.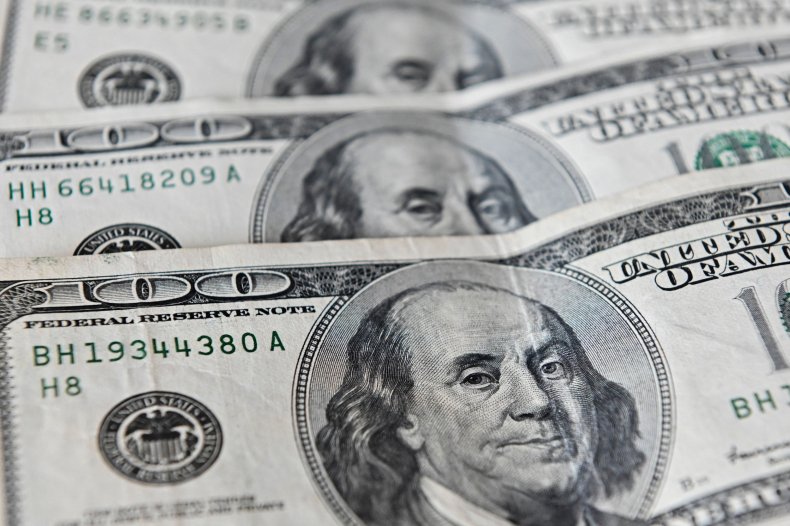 Hawaii
Hawaii Governor David Ige signed a bill in June that would issue one-time tax refunds to certain qualifying state residents. Under Act 115, payments of either $300 or $100 per person will be sent out based on factors like income level and filing status. For example, single filers whose federal adjusted gross income is less than $100,000 annually can receive a $300 rebate, while those who make more than $100,000 per year will receive a $100 rebate.
A full breakdown of how much money state residents can expect based on their income and filing status, as well as other details, is available on the Act 115 information page. Hawaii's ​​Department of Taxation will begin issuing the payments in the first week of September.
Virginia
The state of Virginia is also sending out a one-time tax rebate to some qualifying residents. According to the Virginia Department of Taxation, those who had a tax liability last year will receive up to $250 if they filed individually and up to $500 if they filed jointly.
The payments are expected to start going out in late September, WJLA reported, but it is possible that some may not receive theirs until the following month. The Virginia Department of Taxation said that for those who are eligible and filed by July 1, their rebate will be sent by October 17. This means that all should receive their payments by October 31.
Illinois
Illinois is providing one-time income and property tax rebates to residents that will begin being issued the week of September 12.
For the income tax rebates, a single filer will receive $50, while a married couple that filed jointly will receive $100, according to the Illinois Department of Revenue. Those with dependents can receive a rebate of up to $300, with $100 provided per dependent, to a maximum of three.
Only those with an adjusted gross income of under $400,000 for joint filers and less than $200,000 for single filers are eligible for these rebates.
While the refunds will begin being issued the week of September 12, the Illinois Department of Revenue's website specified that they will take several months to be issued.
Minnesota
Minnesota Governor Tim Walz signed a law in late April that would allow Minnesotans who worked on the frontlines during the COVID-19 pandemic and who meet certain criteria to apply for bonus pay.
The Frontline Worker Pay application was open through July 22. While the state has yet to announce how much each accepted applicant will receive, it set aside $500 million that will be divided equally between each member of the pool.
Those eligible are expected to receive their money during September or October, CBS reported. Minnesota estimated that about 667,000 state residents would qualify, which would give about $750 to each accepted applicant.
But nearly 1.2 million Minnesotans ended up applying for the checks, KARE reported, meaning that the payout could be smaller depending on how many are approved.