What Stormy Daniels Said About Melania Trump After Secret Recordings Released
Stormy Daniels has reacted to Melania Trump calling her a "porn hooker" in leaked recordings of the First Lady speaking candidly this week.
Adult film producer Daniels appeared to laugh the insult off as the 41-year-old took to Twitter to acknowledge that she had indeed what Donald Trump's wife thinks of her.
"Hahaha!" Daniels wrote. "Although I wasn't paid for sex and therefore technically not a 'hooker' I'll take being that over what you are any day. You sold your p**** AND your soul...and I'm legal. Keep talking about me. I like your new tits btw. Post (more) nudes? #bebest lol."
Unsurprisingly, Daniels' tweet garnered a lot of attention garnering almost 40,000 likes.
The leaked tapes of Melania were made public by the First Lady's former friend and aide Stephanie Winston Wolkoff.
Audio of the First Lady discussing the criticism she faced over children separated from their parents at the U.S. the border, as well as how she hated being in charge of the White House Christmas decorations were played by CNN's Anderson Cooper late last week.
Then the audio of Melania discussing Daniels was released and played on an episode of Michael Cohen's "Mea Culpa" podcast Monday.
In the tapes, Melania and Wolkoff, both aged 50, can be heard discussing a photoshoot Daniels did with photographer Annie Leibovitz for Vogue magazine.
"If you Google, go Google and read it, Annie Leibovitz shot the porn hooker, as she will be in one of the issues, September or October," Melania says.
Wolkoff then asks the First Lady who she means by "porn hooker," to which she replies: "Stormy."
"Shut the f*** up," Wolkoff responds on the tape. "For what?"
"Oh you didn't read it," the Melania continued. "It was yesterday when it came out. For Vogue. She will be in Vogue. Annie Leibowitz shot her."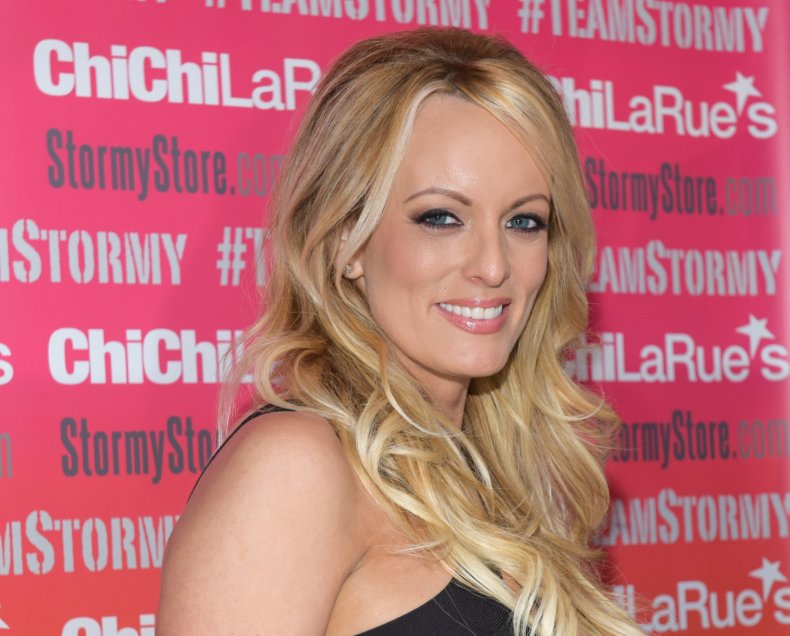 Daniels—whose real name Stephanie Clifford— was at the center of a White House sex scandal when she claimed to have had sex with Donald Trump. The president has repeatedly denied the claims.
The scandal made headlines when in 2018, The Wall Street Journal revealed that the adult film actress received $130,000 for signing a non-disclosure agreement just before the 2016 presidential election about her alleged affair with Trump.
The First Lady tested positive for coronavirus last Thursday night and has kept a relatively low profile since.
The President has since left hospital and engaged in a dramatic balcony spectacle at the White House, removing his mask for the media, in a move that has been widely mocked and compared to the musical Evita.