Substack Rejects Twitter Employees Considering Quitting Over Elon Musk
Substack is hiring, but the online publishing platform doesn't necessarily want to receive applications from people who currently work for Twitter and are seeking an escape from its new board member.
"If you're a Twitter employee who's considering resigning because you're worried about Elon Musk pushing for less regulated speech... please do not come work here," Lulu Cheng Meservey said in a Tuesday morning tweet. "But for everybody else, we really are hiring!"
Meservey's message, which she later told Newsweek was intended as "a lighthearted poke at Twitter," came shortly after the social media platform announced Elon Musk will be joining its board of directors. The CEO of Tesla and SpaceX became Twitter's largest shareholder after purchasing a 9.2 percent stake in the company.
In the weeks before the purchase was reported, Musk criticized Twitter for "failing to adhere to free speech principles" and asked whether a "new platform" is needed. Late last month, Musk posted a Twitter poll asking his followers if they think Twitter "rigorously adheres" to the idea that "free speech is essential to a functioning democracy." The poll received more than 2 million votes, more than 70 percent of which voted "no." Some who commented on the poll suggested Musk launch a social media platform of his own or buy a stake in Twitter.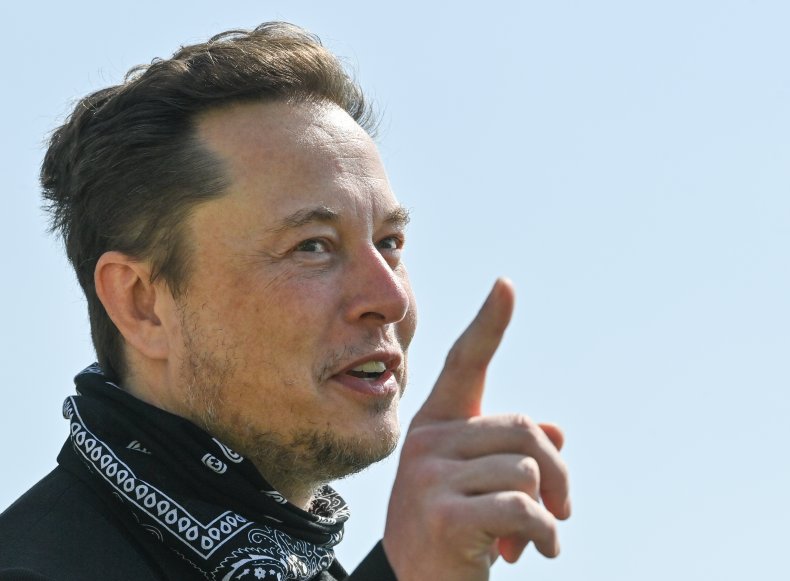 On Tuesday, Meservey posted a link to Substack's careers page as part of her series of tweets and said the company has job openings for programmers, developers, product managers and data analysts. Meservey described the company as one that features "a talented, determined, passionate, motley team of all backgrounds and beliefs" with team members who "debate respectfully, execute maniacally, and live to serve writers and podcasters."
"Long live independent publishing," she added.
When reached for comment on Tuesday, Meservey said Substack is accepting applications from people of "all backgrounds" but emphasized the importance of believing in ideas that align with those that drive the company.
"It was a lighthearted poke at Twitter, but of course we welcome applicants from all backgrounds and with a wide range of beliefs and opinions, because diversity is strength," Meservey said in a statement shared with Newsweek. "But working at Substack only makes sense if you support the ideas relating to our core mission, including that what you read matters, that writers do important work and deserve to be paid well for it, and that healthy discourse needs to allow for respectful disagreement."
Meservey added an invitation for potential candidates with aligning visions: "If that's you please check out Substack.com/jobs!"
This article has been updated with additional background and comments from Lulu Cheng Meservey at Substack.