Rapper Cardi B has revealed she turned down the opportunity to perform during the halftime show of Super Bowl LIII to support of Colin Kaepernick.
The former San Francisco 49ers quarterback rose to prominence two years ago when he first knelt during the national anthem to protest against racial and social injustice.
While his stance earned him praise from some quarters, Kaepernick has been repeatedly criticized by President Donald Trump and a number of conservative commentators.
Cardi B admitted the choice of turning down the chance to perform in front of the biggest TV audience of the year in the U.S. had been a difficult one, particularly as her husband, fellow rapper Offset, is a big football fan.
However, she insisted remaining true to her principles mattered more than the financial reward of performing during the Super Bowl.
"My husband, he loves football," she told the Associated Press
"His kids play football. It's really hard for him. He really wants to go to the Super Bowl, but he can't go to the Super Bowl, because he's got to stand for something,".
"You have to sacrifice that. I got to sacrifice a lot of money to perform. But there's a man who sacrificed his job for us, so we got to stand behind him."
The Grammy-winning artist had some strong words for President Trump.
"We got an arrogant president, and the racism right now has been reborn," she added. "They feel mighty brave nowadays. When [former President] Obama was around, I just feel like they were praying on the day when his eight years was over."
Maroon 5 will headline the halftime show on Sunday in Atlanta. A number of artists, including Rihanna and Pink, reportedly turned down the chance of performing at the Super Bowl over the NFL's treatment of Kaepernick.
The 31-year-old, who led the 49ers to their first Super Bowl since 1994 in 2012, has since filed a lawsuit against the 32 NFL owners accusing them of colluding to keep him out of the league.
In August last year, it was announced Kaepernick's grievance against the league will go to trial after the NFL failed to get the lawsuit dismissed.
Maroon 5's frontman Adam Levine admitted the band knew they would leave themselves open to criticism when they agreed to participate.
However, he insisted the band deserved the chance to let its music do the talking.
"I'm not in the right profession if I can't handle a little bit of controversy. It's what it is," Levine told Entertainment Tonight on Thursday. "We expected it. We'd like to move on from it, and like I said earlier, speak through the music."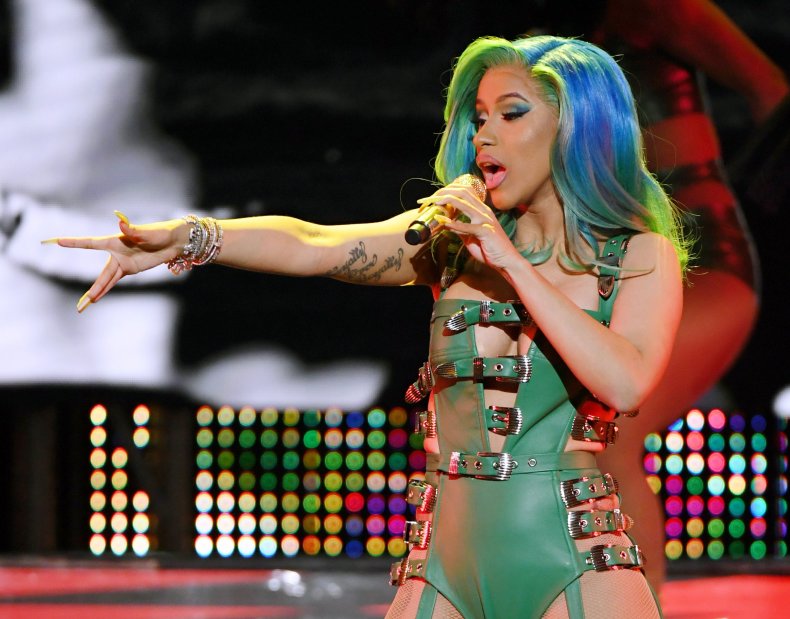 Uncommon Knowledge
Newsweek is committed to challenging conventional wisdom and finding connections in the search for common ground.
Newsweek is committed to challenging conventional wisdom and finding connections in the search for common ground.
About the writer
Dan Cancian is currently a reporter for Newsweek based in London, England. Prior to joining Newsweek in January 2018, he was a news and business reporter at International Business Times UK. Dan has also written for The Guardian and The Observer.