Super Bowl Ad Cost 2021—Here's How Much a Commercial Costs
Super Bowl commercials are a major part of the Super Bowl experience. While we may usually see commercial breaks as a chance to head to the bathroom or grab more snacks, the Super Bowl is different.
Eyes will naturally be glued to the game itself, this year between the Tampa Bay Buccaneers and the Kansas City Chiefs, but the breaks in between the game are almost as important.
Many people (especially non-sports fans) may tune in just to watch the half-time show starring The Weeknd, while others will look forward to seeing what brands have come up with for the all-important Super Bowl commercials.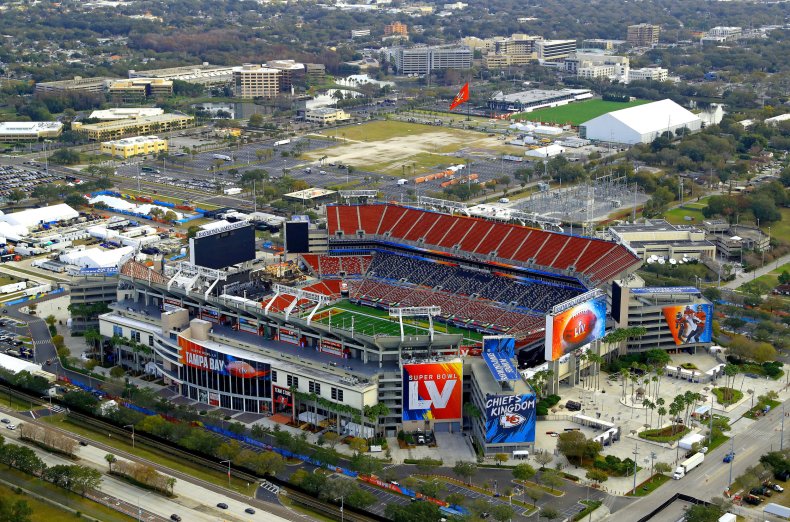 The ads are so highly anticipated that some brands even release teaser trailers ahead of the commercial's debut during the Super Bowl.
The commercials are also often an event in themselves. For example, this year, John Cena has teamed up with Mountain Dew to give away $1 million to an eagle-eyed viewer who tweets the exact number of Mountain Dew Major Melon bottles spotted in the 30-second Super Bowl commercial, which is expected to run in the first half of the game.
Around 100 million people tune in to watch the Super Bowl every year, so the stakes for commercials are high. The annual football game is a prime advertising slot for brands, which means they need to go big—and they are willing to pay millions of dollars for the opportunity.
Here's how much a Super Bowl commercial costs
So just how much does a Super Bowl commercial cost? This year, the cost of a Super Bowl commercial initially started at $5.6 million. CBS opened the bidding at $5.6 million, but only sold out in late January, which is a long time for the commercials to take to sell out, compared to last year when Fox sold out in November.
As a result, AdWeek reported that some companies may have paid less for their commercial slot, like Scotts Michael-Gro Company, which paid $5.5 million.
In 2020, the ads also cost $5.6 million—a jump from the $5.1-$5.3 million price tag in 2019.
Scotts Michael-Gro Company is among the companies advertising at the Super Bowl for the first time, along with Vroom, an online car marketplace, and Fiverr, a freelancer marketplace. These companies have all seen success in the past year, with the pandemic encouraging Americans to invest more in their garden, and shift to digital services.
The pandemic has also influenced the kinds of commercials that will be shown this year. For example, Mountain Dew's commercial was made mostly with CGI to stay within social-distancing guidelines, while Mercari, an online clothing marketplace, created an ad using actors that already lived together.
Coca-Cola is not advertising this year, opting instead to invest in "the right resources during these unprecedented times," according to Bloomberg, while Budweiser will forgo advertising to donate to a vaccine-awareness ad campaign instead.
The graphic from Statista below compares the average global TV viewership of the FIFA World Cup Finals compared to the Super Bowl.