Super Bowl Ads Bank on Gen X and Millennial Nostalgia
Advertisers took aim at the Gen X and Millennial generations during the Super Bowl with the return of Zoolander, Clueless and more.
As has become tradition, companies and brands go all out for their ad campaigns during the Super Bowl, one of the most watched television events of the year. 2023 was no different, with celebrities like Bradley Cooper, John Travolta, Serena Williams, Ben Stiller, Ben Affleck and Jennifer Lopez cashing in on some commercials.
While there was a variety of approaches taken by brands, many people online noticed a recurring theme of returning characters and shows from their childhood. It led some to think that companies are cashing in on Gen X and Millennial nostalgia.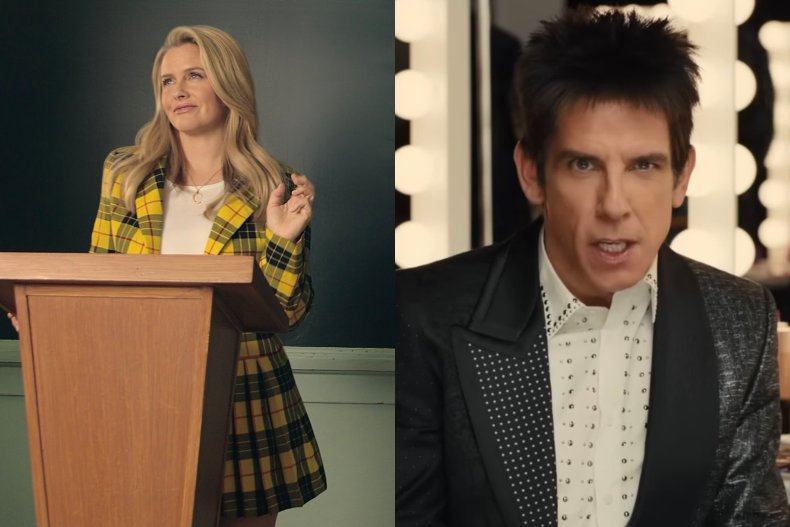 "Between the Zoolander and the Clueless themed commercials, I'm apparently the target audience for these ads and this is... perturbing," wrote author Celeste Ng on Twitter.
She was referring to the Ben Stiller Pepsi commercial, in which he briefly appears again as dimwitted male model Derek Zoolander, and Alicia Silverstone's Rakuten ad in which she returns as Cher.
Twitter user @LawProfTJ called the shift in focus from advertisers "Unnerving." She continued, "We are absolutely the target audience in an OLD way."
Allison Gill of the Mueller, She Wrote podcast listed all of the trends she spotted that may appeal to people of her generation.
"Ok. Gen X ad tally: Safety Dance, Human League, Indiana Jones, Clueless, Michael Keaton Batman, Caddyshack, Zoolander." It was also suggested that Uber Eats' entire commercial featuring reworked songs from the '90s and '00s also counted.
Serena Williams starred in a Caddyshack parody for Michelob ULTRA, Michael Keaton returns as Batman in the new trailer for the movie The Flash, and Harrison Ford is once again getting his whip back out for Indiana Jones and the Dial of Destiny.
Whilst some noticed it as a marketing ploy to target a specific audience, many Twitter users pointed out that they were happy to be the object of brands' desires.
"Very much here for all the millennial nostalgia ads," @Margotwood wrote.
"All these T-Mobile ads are basically a Scrubs reunion and it makes my millennial heart happy," @WHWKevin wrote, referencing an ad that features John Travolta singing with Scrubs stars Zach Braff and Donald Faison.
Using popular actors and callbacks to TV shows, movies and songs is a commonly used technique by companies during the Super Bowl. 2023 saw the return of Breaking Bad characters to sell potato chips and Steve Martin also joined Stiller in a Pepsi ad, but one of the most controversial ad spots saw a Christian group pay millions of dollars to preach to audiences.