SNES Nintendo Switch Online: Everything We Know
One of the many highlights of the September 4 Nintendo Direct was the inclusion of Super NES games in the Nintendo Switch Online service.
The Nintendo Switch Online subscription gives Switch owners the ability to not just play online, but also to backup saves and games in the cloud. Another big incentive to buy in is the service's growing library of classic games.
Prior to the reveal, only NES games were found in the service. However, starting September 5, players will be able to enjoy some of the best Nintendo games ever made.
All of the Super NES games coming to the service can be played online and have multiplayer capability for those titles that support it. Players will also be able to voice chat via the Nintendo Switch Online app. Suspend points and Rewind features will allow for players to avoid annoying deaths - we're looking at you Super Ghouls n' Goblins.
If you're already a subscriber or on the fence, here's everything you need to know about the inclusion of SNES games including when you can expect to play them.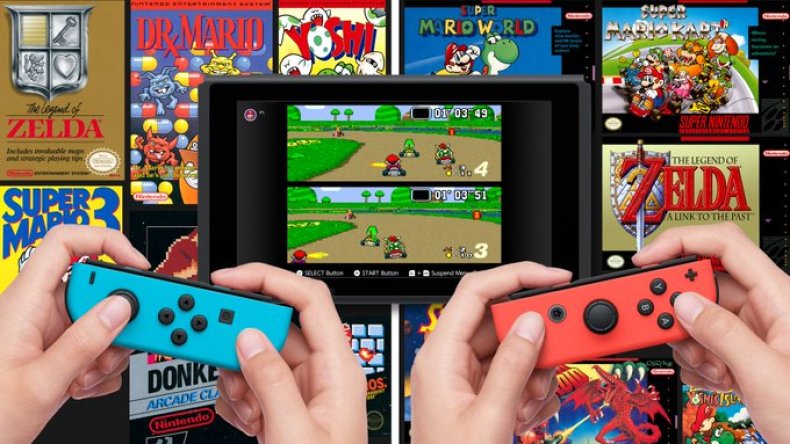 WHEN DOES SNES GAMES APPEAR ON NINTENDO SWITCH ONLINE?
Nintendo confirmed that the SNES games will appear in the Nintendo Switch Online app on Thursday, September 5. While no specific time was given, it should be noted that when the service officially launched last September, it was around 8 p.m. EDT.
That time is often around when software and hardware updates are pushed out, so keep an eye on the timing, and we'll be sure to update when everything goes live.
LAUNCH SNES TITLES
When Super NES titles come to Nintendo Switch Online, 20 games will be available.
Some of the titles are considered some of the best of that console's generation, including Super Mario Word, Super Mario Kart, Star Fox and more. There are also a few titles that will be playable for the first time since their original SNES release.
More Super NES games will be added regularly, just as NES games have been added since the service first launched in 2018.
Here are the launch SNES titles for Nintendo Switch Online:
Super Mario World
Super Mario Kart
The Legend of Zelda: A Link to the Past
Super Metroid
Stunt Race FX (Available for the first time since its original Super NES release!)
Kirby's Dream Land 3
Super Mario World 2: Yoshi's Island
Star Fox
F-ZERO
Pilotwings
Kirby's Dream Course
BRAWL BROTHERS
Breath of Fire
Demon's Crest
Joe & Mac 2: Lost in the Tropics
SUPER E.D.F. EARTH DEFENSE FORCE
Super Ghouls 'n Ghosts
Super Puyo Puyo 2 (Available for the first time in the U.S.!)
Super Soccer (Available for the first time since its original Super NES release!)
Super Tennis (Available for the first time since its original Super NES release!)
SIGNING UP FOR NINTENDO SWITCH ONLINE
If you haven't signed up, or are a lapsed subscriber, the only way to play these classic games is by signing up.
A free seven-day trial is being offered if you're new, so you can try the SNES catalog out for yourself before committing. However, you'll likely have to input a payment method, and there is an auto-renewal feature. If you don't want to have the online service after seven days you'll need to go into your account to cancel it.
What do you think of the Super NES games coming to the Switch? Which game do you hope is added in the near future? Let us know in the comments section.