'Super Smash Bros. Ultimate' Nintendo Direct Preview: What to Expect
Fans hungry for more information on Super Smash Bros. Ultimate will finally get their fix during the Aug. 8 Nintendo Direct. Director Masahiro Sakurai will deliver news on the highly-anticipated fighting game set to release in December.
But what can Super Smash Bros. fans expect from the Nintendo Direct? Here's a rundown of what to expect, rumors, and our own predictions for the Super Smash Bros. Ultimate stream.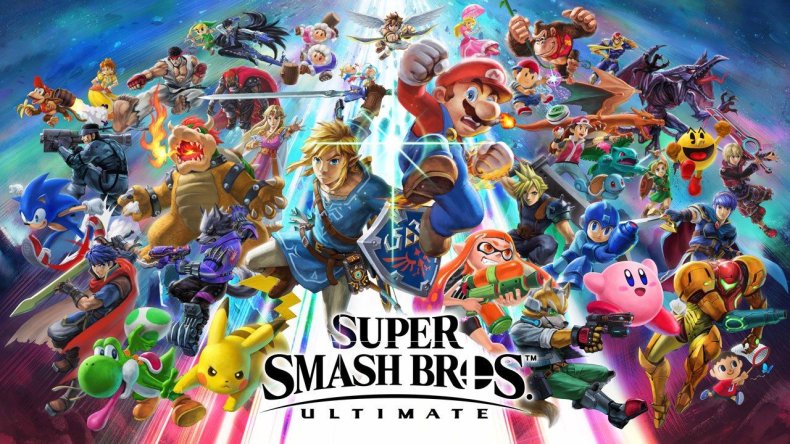 A NEW CHARACTER (OR TWO)
This seems like a given for the Super Smash Bros. Ultimate Nintendo Direct. The biggest news for any fighting game will be a roster reveal or two. It's already known that every character from past Smash games will be included in this Switch version, so a new fighter announcement makes sense.
There are currently only two new characters in Super Smash Bros. Ultimate, Inklings from the Splatoon series were confirmed when the game was revealed back in March, and Ridley from the Metroid series was announced during E3 2018. With a library of games and characters to choose from Nintendo's history, a new character or two being announced during the Direct will get fans excited.
If we had to guess, Rex from Xenoblade Chronicles 2 would be a good roster addition as he gives the franchise another representative and enough variation on his skills to distinguish him from Shulk.
We can also see Simon Belmont from the Castlevania series, who has been rumored in the past, to be added.
NEW GAME MODES
Besides revealing that two new characters and all past fighters will be on the roster, there hasn't been much else revealed for Super Smash Bros. Ultimate. The Aug. 8 Nintendo Direct will likely give players a closer look at the game modes, and may even include a new one.
A rumor was posted on GameFaqs in July from loz18 that stated there will be a Nintendo Direct in August and that it will show the Start Screen and the menu options. It also stated that there will be a Tournament Mode and two other modes besides All-Star Mode. One of these two new modes will be the primary way to unlock new characters.
Since the Direct was announced, this rumor has become more credible. If we had to guess, a new story mode will be implemented for Super Smash Bros. Ultimate.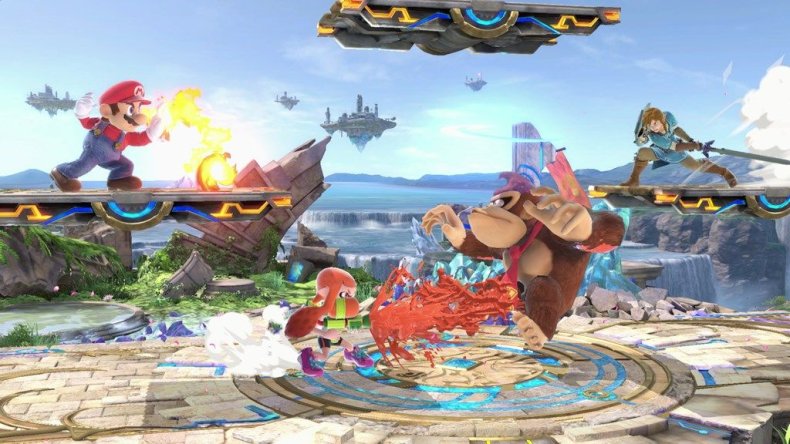 RUMORS BEING DEBUNKED
Rumors often run rampant whenever a new Super Smash Bros. game is announced and Ultimate is no exception. There have been various rumors about the game's roster and features and as Nintendo unveils more and more information, some information is verified and some is debunked.
In late May, GameFaqs user Vergeben wrote a post about the roster of Super Smash Bros. Ultimate. Vergeben has a solid track record when it comes to leaks, and Nintendo's E3 2018 presentation verified some of Vergeben's Smash claims.
However, a part of May's post that hasn't been confirmed or debunked is whether Simon Belmont will be joining Super Smash Bros. Ultimate. If Belmont is not revealed as a new character in Smash during this Direct, it'll look less likely that rumor will come true.
Vergeben has come out recently and stated that a Gen 7 Pokémon will be a part of the roster, and it's not Decidueye.
The validity of these and the aforementioned loz18 rumor about the game modes will be put to the test during the Nintendo Direct.
The Super Smash Bros. Ultimate Nintendo Direct will stream live on Aug. 8 at 10 a.m. EDT.
What do you hope is revealed during the Nintendo Direct? What new character do you want to see added? Let us know in the comments section below.