The Supreme Court's decision to shield police officers from facing lawsuits over failing to issue a Miranda warning has been denounced by lawmakers and legal experts.
The Court's conservative justices, in a 6-3 decision on Thursday, blocked lawsuits against officers who neglect to recite the Miranda warning, which begins with the familiar phrase, "You have the right to remain silent," and also includes language about Constitutional protections against self-incrimination. The decision comes amid other recent rulings, including the controversial scrapping of a 100-year-old firearm law.
Miranda rights, which require police to inform individuals about certain rights prior to an interrogation, were established following the 1966 Supreme Court decision Miranda v. Arizona.
"A violation of Miranda does not necessarily constitute a violation of the Constitution, and therefore such a violation does not constitute 'the deprivation of [a] right . . . secured by the Constitution,'" conservative Justice Samuel Alito wrote in the majority opinion, which blocked suits against police officers under a civil rights law known as Section 1983.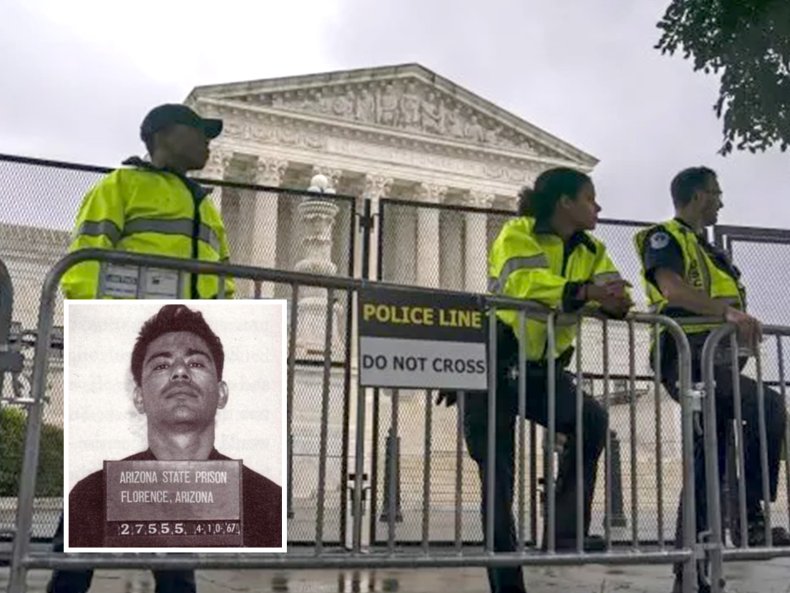 Although Thursday's decision did not block additional consequences for failing to read a Miranda warning, such as statements that are made without a warning are often judged as inadmissible in court, a number of prominent and largely left-leaning political figures and legal experts quickly took to social media to blast the ruling.
"Another day, another horrific set of politically-motivated opinions from the GOP-packed Supreme Court," tweeted Democratic Representative Rashida Tlaib of Michigan. "Miranda rights hanging by a thread while a 110 year old gun control law is struck down. All while we wait for Roe's demise. #ExpandTheCourt, or are we just surrendering?"
"From abortion rights, to Miranda rights, to gun violence prevention—this far right Supreme Court continues to fail the people," tweeted Representative Ayanna Pressley, a Massachusetts Democrat and Tlaib's fellow "Squad" member.
"This morning SCOTUS destroyed our Miranda rights and struck down a New York law requiring cause to conceal and carry a gun," tweeted Democratic Representative Jamaal Bowman of New York. "Just 6 people are destroying our democracy."
"#GOP hate activist judges until #SCOTUS starts torturing logic and precedent to make guns readily available, eviscerate Miranda rights, and deny women's bodily autonomy," tweeted Emily Kinkead, a Democratic member of the Pennsylvania state House. "Makes no sense until you realize that 'originalism' is about restoring the original masters- cis/het white men."
"If they're stripping Miranda rights, soon they'll come after mandamus and habeas," attorney Prerna Lal tweeted. "Like, what in the world?"
Steven Drizin, a Northwestern University Pritzker School of Law professor, tweeted that the decision gave police "less incentive to read suspects rights" and warned that a footnote in Alito's opinion "lays groundwork for overruling Miranda" outright.
"Miranda has been weak for a long time, thanks to decades of decisions whittling it down," tweeted law professor Laura Nirider, Drizin's colleague and co-director of Northwestern University School of Law's Center on Wrongful Convictions. "And now it's weaker still — police now have fewer incentives to read Miranda rights at all."
"And @sdrizin is right: footnote 5 hints that the Court may want to overrule Miranda altogether," she added.
Brett Max Kaufman, senior staff attorney with the American Civil Liberties Union (ACLU), said in a statement that the decision "widens the gap between the guarantees found in the Constitution and the Bill of Rights and the people's ability to hold government officials accountable for violating them."
Kaufman vowed that the ACLU would "keep fighting to make sure our country lives up to the Constitution's guarantees."
Newsweek reached out to lawyer and legal analyst Laura Coates for comment.