Surgeon General Murthy Defends CDC Mask Policy After Criticism From Trump Admin Predecessor
Surgeon General Vivek Murthy spoke on Sunday in support of the Centers for Disease Control and Prevention's face mask policies. That followed Murthy's Trump administration predecessor, Jerome Adams, criticizing them on Saturday night.
Murthy made the comments during an appearance on CNN's State of the Union in which he also discussed the complicity of social media companies in the spread of vaccine misinformation.
"I think the CDC's guidance around masks was intended, actually, to give flexibility to individuals and to localities, recognizing that in this next phase of the pandemic, as we move into more of a local and regional response based on peoples' vaccination rates in community, that that guidance around what to do with mitigation measures like masks would also be tailored locally," Murthy explained.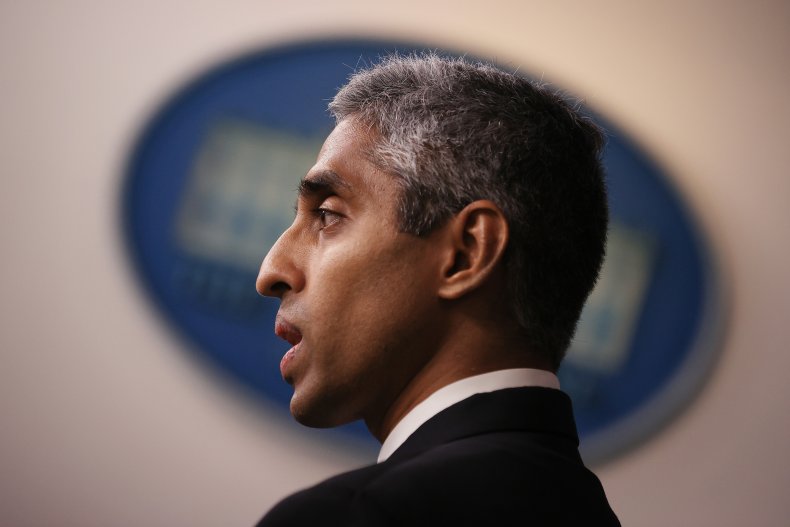 Murthy went on to speak in support of specific counties opting to reinstate mask policies in response to rising COVID-19 case numbers, citing Los Angeles County as an example.
His comments came in response to a question from host Dana Bash about criticism from Dr. Leana Wen, former health commissioner for Balitmore, who stated that surging COVID-19 cases could be attributed to the CDC's "abrupt" reversal of mask policies. Murthy disagreed, stating that rising cases can be blamed primarily on the more infectious Delta variant.
Bash also referenced Adams' recent criticism of the CDC's policies on allowing vaccinated individuals to go maskless in all situations. Adams was appointed by and served as Surgeon General under former President Donald Trump, before resigning at the request of President Joe Biden in January.
In a Twitter thread, Adams said that he believes the CDC should reinstate mask guidances in regions experiencing a rise in COVID-19 cases due to the Delta variant.
"Now you have health officials, cities & counties (eg LA County), & likely soon states issuing guidance in direct conflict w/ the mask guidance [the CDC] issued a month ago," Adams said in a tweet. "The sooner CDC says we were wrong, & hits the reset button, the better. Trust me- I know more than anyone."
Newsweek asked the office of the Surgeon General for further comment, but it has yet to respond.