'Survivor 44': Jeff Probst Reveals Epic Return After Bruce Perreault Shocker
Survivor host Jeff Probst has revealed that Bruce Perreault has been invited to return to the CBS competition series after he had to make an early exit for medical reasons.
Perreault, a 46-year-old insurance agent from Rhode Island, was announced as a castaway on the 44th season of Survivor in January, joining 17 other hopefuls in the cast.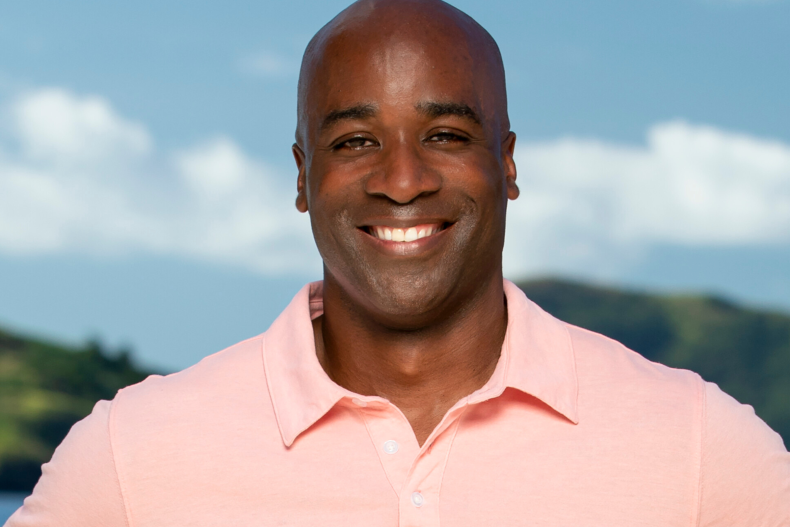 During the dramatic season premiere of the Emmy Award-winning show on Wednesday, Perreault was forced to leave the show just 20 minutes into the episode after suffering a head injury in the very first challenge.
The trial saw the Survivor contestants having to army-crawl back and forth through the mud underneath a wooden structure. However, at one point, Perreault slammed his head into one of the wooden beams.
Perreault could be seen with blood trickling down his face. Though he tried to reassure everyone that he was fine, he then fell momentarily unconscious, and the challenge was officially halted.
The medical team was on hand to help. Perreault was given oxygen and had his wound bandaged up before he returned with his cast members to their base camp in Fiji to carry on his Survivor experience.
Later that night, however, he complained of severe head pain and his eyes glazed over. The medics examined him again and told him that he had to leave the competition.
Perreault was, understandably, disappointed to be leaving Survivor so early, and fans at home shared his frustrations.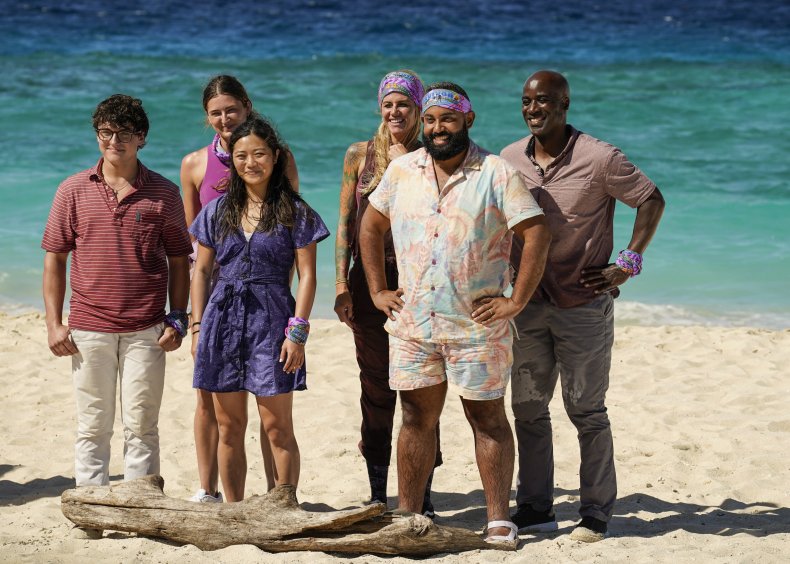 But Perreault's Survivor journey isn't over yet. Following the episode, Probst has revealed that he will have the chance to compete again.
Speaking on his podcast On Fire With Jeff Probst, the 61-year-old presenter, who has fronted Survivor since it launched in 2000, told listeners that he had a big announcement to make.
"In the spirit of what Survivor is all about, getting up off the couch, leaving your ordinary world behind—your family, your friends—left to fend for yourself in the jungle and say yes to adventure, I don't think Bruce got his fair share of Survivor," Probst said.
"So, here's the announcement. We are officially inviting Bruce to play Survivor again. First player of the new era invited back. It's kind of exciting. It just felt like the right call," Probst added.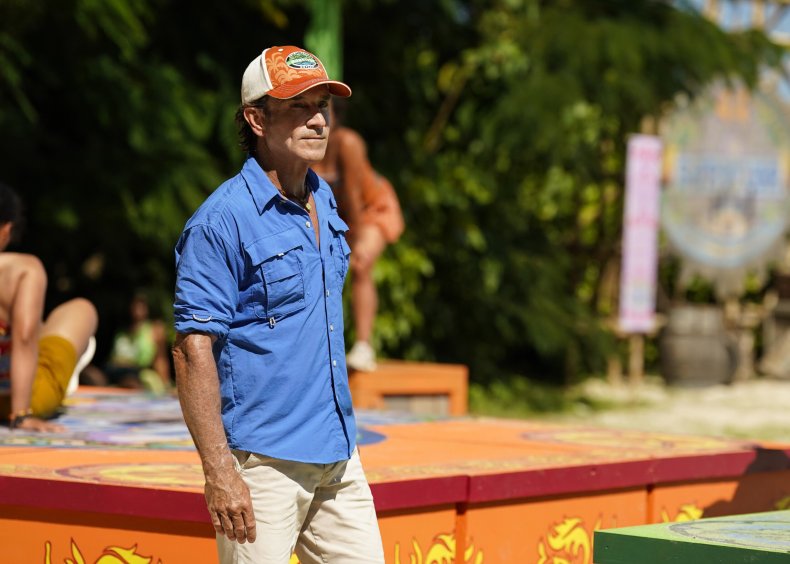 Exactly when Perreault will be seen on Survivor again is not yet known. Probst said they "don't have a season yet" for his return.
Probst added that there is "lots to coordinate" for Perreault to be able to come back: "He's got to leave his job again, leave his family, and miss those baseball games. But it's an open invitation. So hopefully we'll get Bruce out on that island again."
Perreault wasn't the only Survivor 44 castaway to suffer an injury during the season premiere, as the medical team had to be called for two other contestants.
One, Matthew Grinstead-Mayle, had a painful fall as he was climbing to the top of a rock and dislocated his shoulder. Another, Brandon Cottom, a former American football fullback, was advised to rest by the medical team after feeling lightheaded and cramping up. Both are continuing in the competition.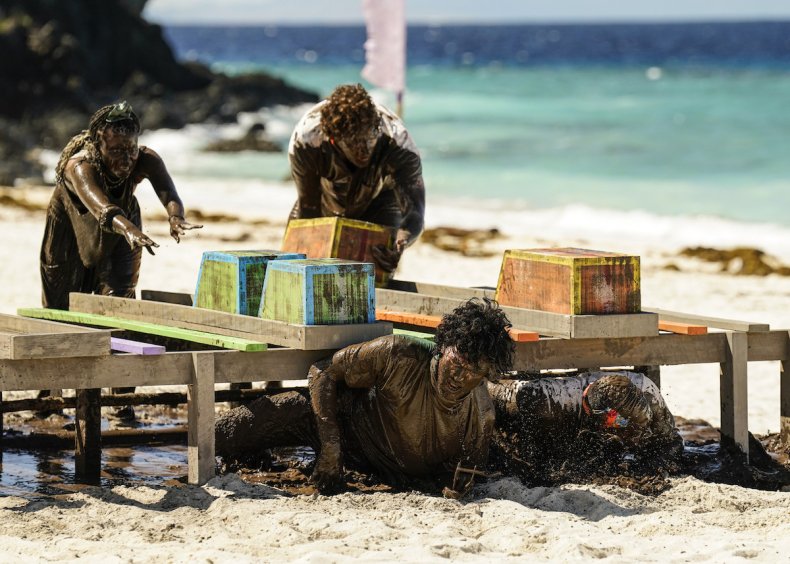 At the end of the dramatic episode, it was confirmed that charity projects manager Maddy Pomilla had been voted out. She had to leave the island after just three days.
There are now 16 castaways left on the island to compete against one another for the $1 million prize money.
Survivor 44 airs Wednesday evenings at 8 p.m. ET/PT on CBS.