15 'Survivor' Winners and Where They Are Now
Survivor has been on our screens for over two decades, with a 41st season on the way.
Since the year 2000, hundreds of people have competed in physical and mental challenges and provided for themselves on a remote island to be crowned the "Sole Survivor" and win $1 million.
Ahead of the delayed 41st season, we have taken a look at 15 of Survivor's most memorable winners, and where they are now.
Richard Hatch (season 1)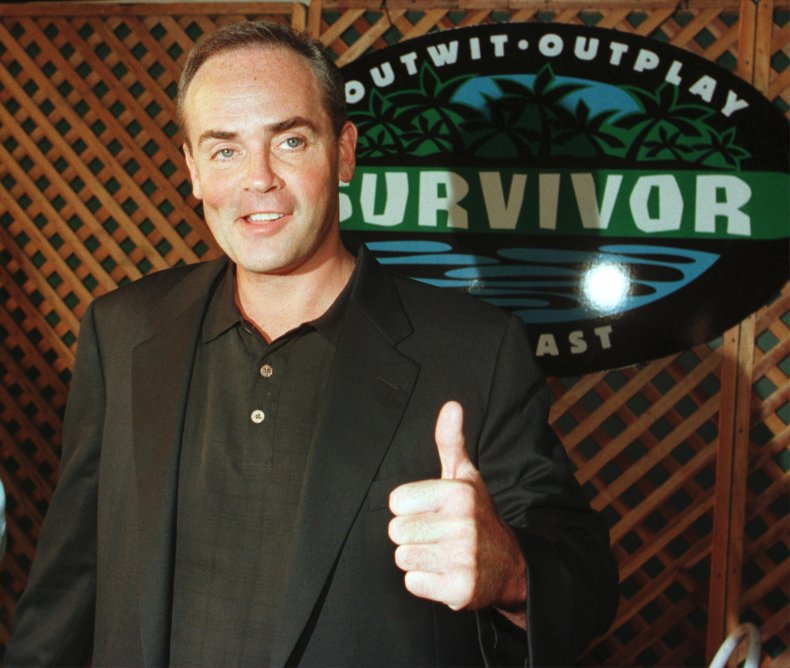 Richard Hatch won Survivor: Borneo, the very first season, and became one of the first villains of reality TV thanks to the alliances he forged and the betrayals he carried out to claim victory.
He returned for Survivor: All Stars, with his time remembered by an uncomfortable incident in which Sue Hawk claimed that Richard—who was frequently naked in the show—brushed his genitals against her on an assault course. He denied he touched her.
Hatch was considered for the Winners At War season, but producers decided against it,
In 2006, Richard was sentenced to 51 months in prison, having been convicted of tax evasion for not paying taxes on his Survivor winnings, and later served an additional nine months in prison for not amending his 2000 and 2001 tax returns.
Now, Richard continues to appear on Survivor related podcasts and sells autographed pictures, memorabilia and T-shirts via social media.
Ethan Zohn (season 3)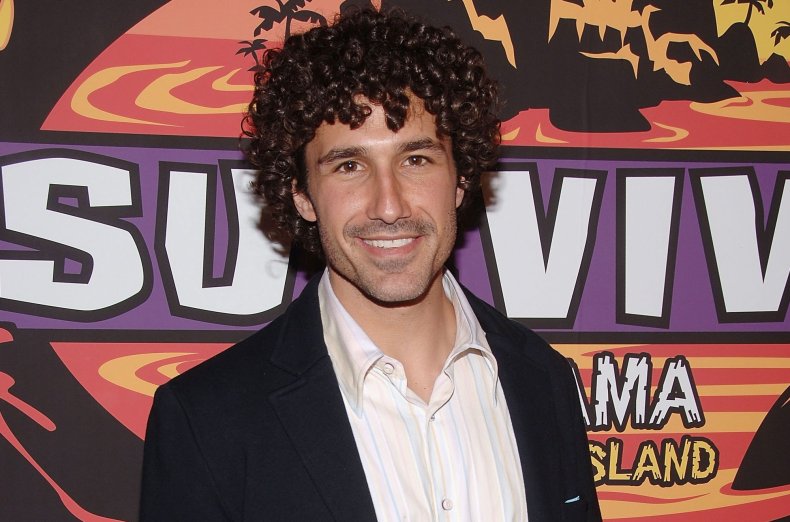 The former professional soccer played won Survivor: Africa, and used some of his winnings to help set up Grassroot Soccer, which uses the sport to raise money and awareness to fight HIV/AIDS.
He has returned to Survivor twice, for All Stars (coming 11th), and Winners at War (the fourth person to be voted out), and competed on The Amazing Race with then-girlfriend, fellow Survivor alum Jenna Morasca.
He is now married to interior designer Lisa Heywood, tying the knot in 2016.
Ethan was diagnosed with a rare form of cancer, CD20-positive Hodgkin's lymphoma, in 2009, which returned after a brief period of remission in 2011.
Fortunately, Ethan beat the cancer a second time after two rounds of stem cell transplants from his brother.
Amber Brkich (All Stars)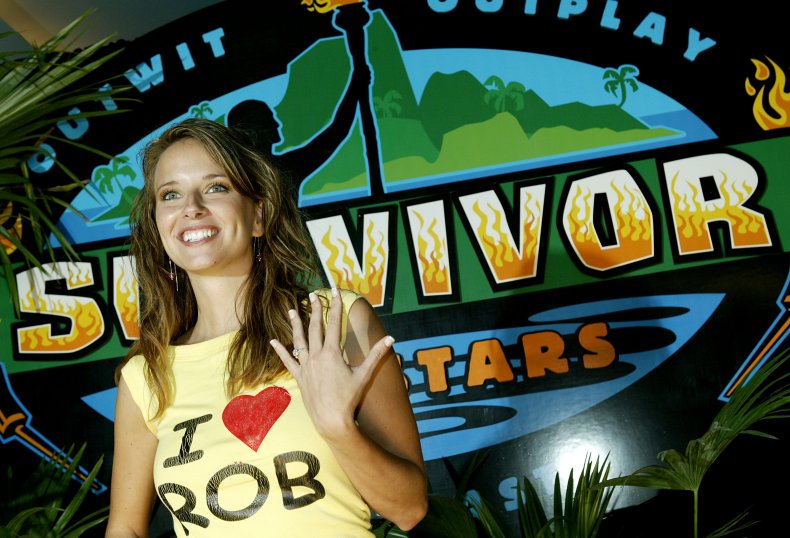 Amber won All Stars after first coming sixth on The Australian Outback.
On All Stars, she forged an alliance with boyfriend Rob Mariano, and in a very controversial finale—after Amber accepted Rob's proposal—she beat her man to take the title.
The couple got married in 2005 and competed on The Amazing Race twice together, before Amber returned to Winners at War solo, coming in 20th place.
Amber lives in Boston with Rob and their four daughters: Lucia Rose, 11, Carina Rose, 10, Isabetta Rose, aged 9, and 6-year-old Adelina Rose.
Danni Boatwright (season 11)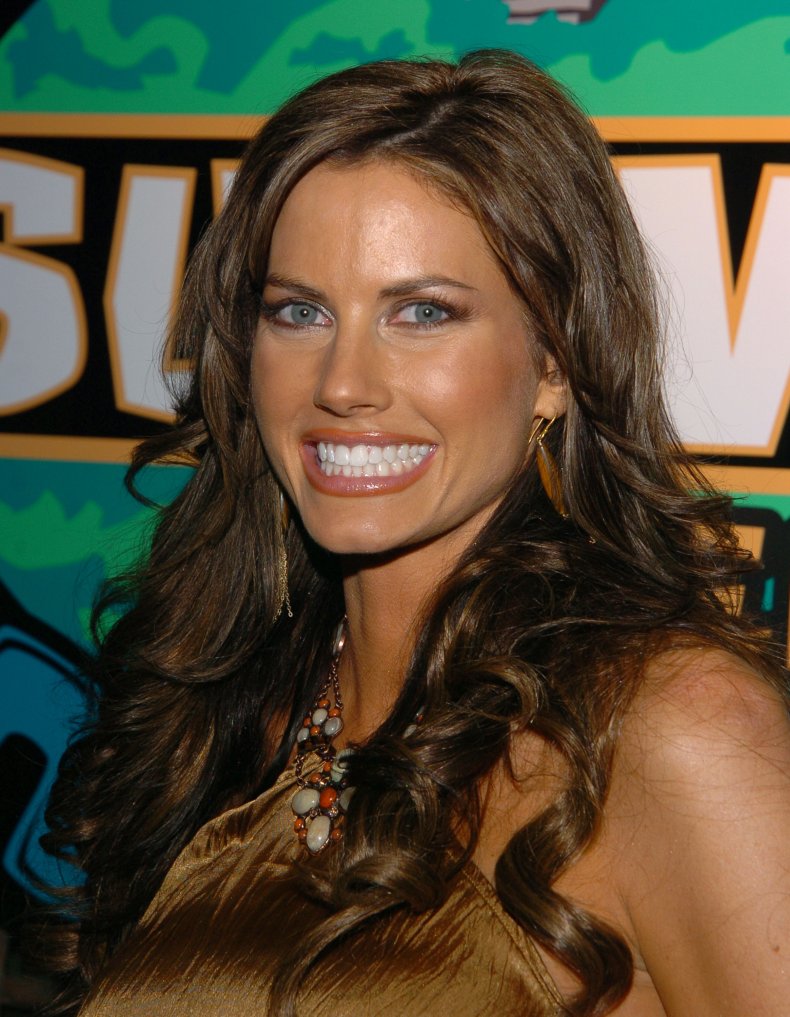 Former Miss Kansas Danni won the 11th season of Survivor, set in Guetamala, and returned after 15 years to compete on Winners at War in which she was the third person voted out.
Now, Danni is an on-air personality for Kansas City's KCSP, also known as 610 Sports, and is married to former NFL star Casey Wiegmann.
The couple have two sons, Bo, 13, and 10-year-old Stone.
Aras Baskauskas (season 12)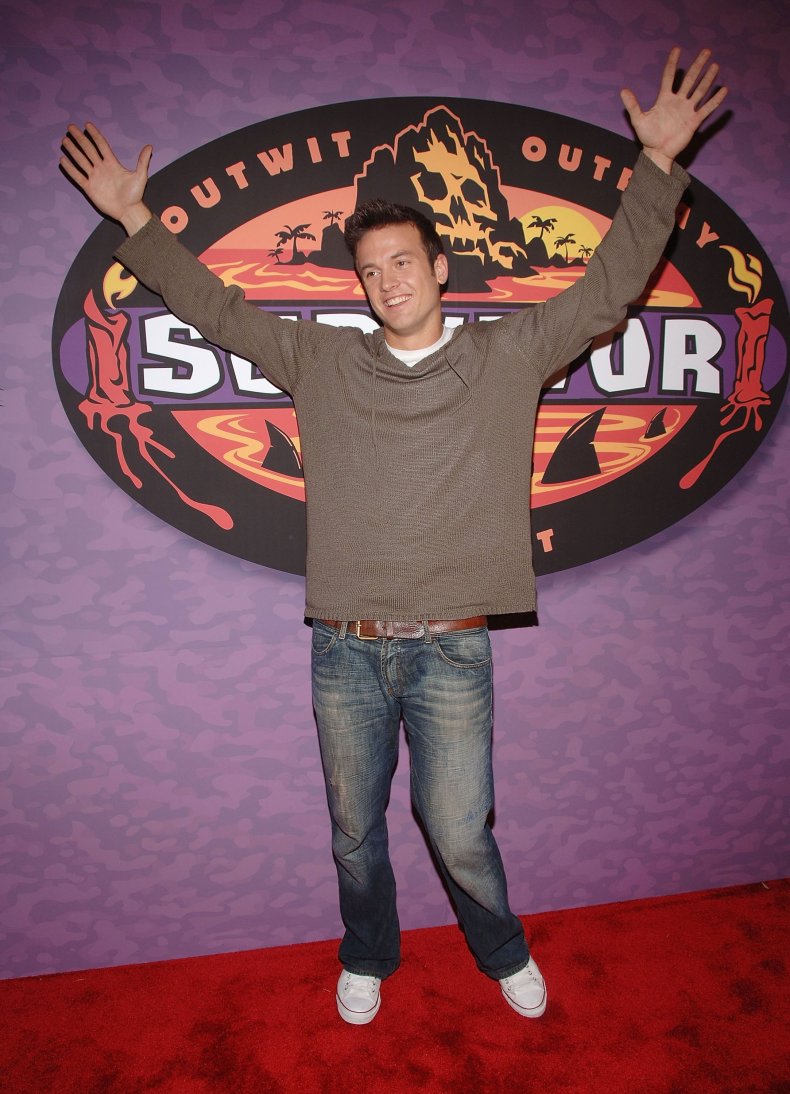 Aras became the Sole Survivor of Survivor: Panama — Exile Island, and later returned to compete on Blood vs Water with his brother Vytas, where he was eliminated in 11th place.
The yogi is now a singer-songwriter who performs under the name Odd Us, and released his debut album The Tree and The River in 2013.
Aras married model Christy Petersen in 2015 and they have two sons together, Asa and River.
Yul Kwon (season 13)
Yul worked as a government official and lawyer before he went on Survivor: Cook Islands, leaving with the $1 million prize.
After the show, he became a special correspondent for CNN on a series exploring issues affecting the Asian American community, and went on to work for the Federal Communications Commission (FCC) before becoming the Director of Product Management at Facebook, a company he left in 2018.
Yul returned to Survivor last year to compete on Winners at War and finished 14th.
He has two children with his wife Sophie Tan, whom he married in 2009.
Todd Herzog (season 15)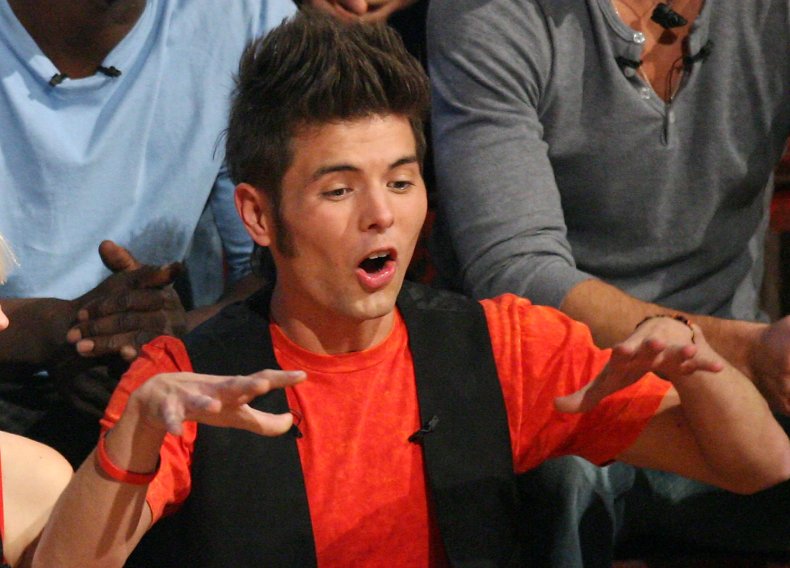 Herzog was a flight attendant before he emerged as the Sole Survivor from Survivor: China.
After the show, he battled alcoholism, and appeared intoxicated on Dr. Phil in 2013, where other Survivor contestants offered support. After a period in rehab, Todd is now sober, and in November 2020, he got married to boyfriend Jess Hermansen.
He told Entertainment Weekly last year: "Since Survivor, I've done lots! I've travelled the world and crossed off half my bucket list, I went to rehab and got sober (woot!), I started dating a wonderful guy who I proposed to a year ago and are expected to get hitched next year because COVID screwed up our plans for a wedding this year!
"Currently I'm a toy maker, I customize little figures to look just like "you" or someone or something of your liking!"
Parvati Shallow (season 16)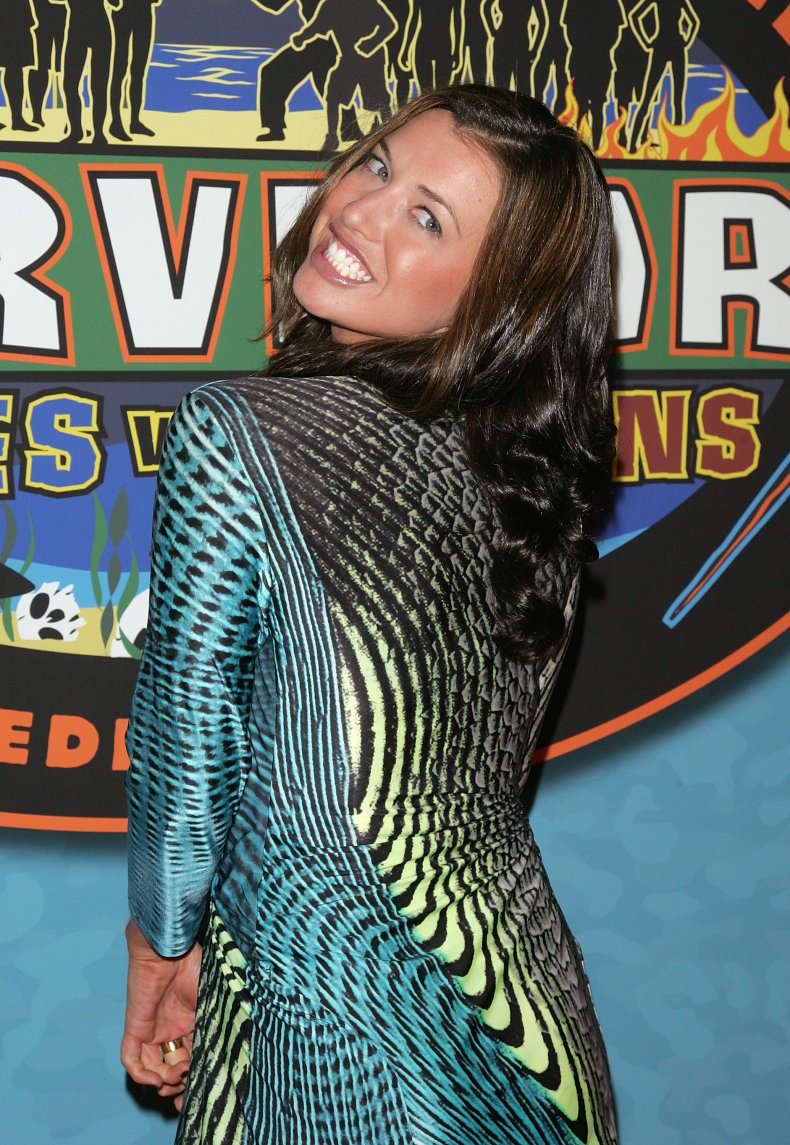 Considered one of the most skilled castaways ever to compete, Parvati first competed on the Cook Islands series, before returning and winning the $1 million prize on Survivor: Micronesia — Fans vs. Favorites.
Parvati has since returned another two times to the franchise, coming second on Heroes vs Villains and 15th on Winners at War.
She went on to marry Survivor: Samoa contestant John Fincher in 2017. The couple welcomed their daughter Ama to the world the following year.
Parvati now works as a yoga instructor and a children's book author.
Robert "Bob" Crowley (season 17)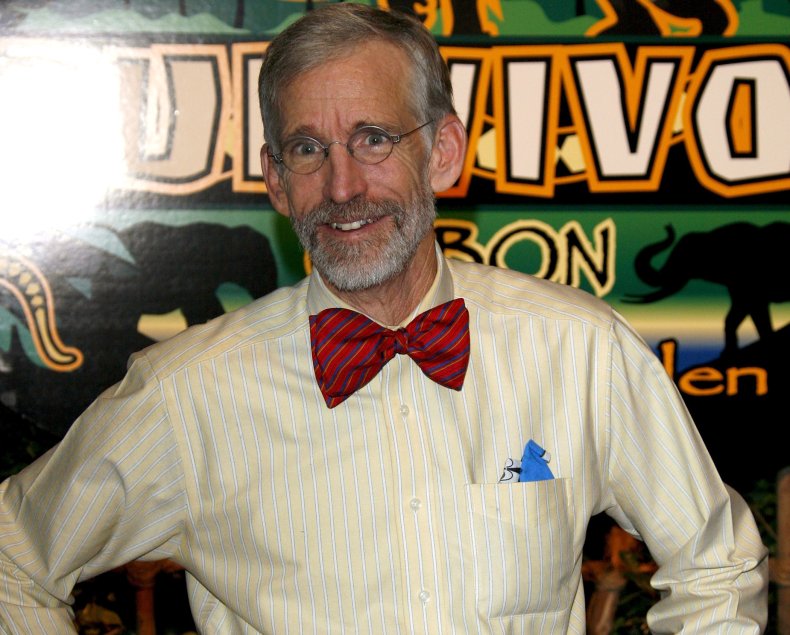 Bob remains the oldest ever winner of Survivor, after he won Survivor: Gabon at the age of 57.
In 2009, a year after competing, Bob retired from teaching and released an autobiography, Making Waves: The Stories of Maine's Bob Crowley, that same year.
He and his wife Peggy opened a glamping retreat in Durham called Maine Forest Yurts, and Bob celebrated his 70th birthday in February.
Jud "Fabio" Birza (season 21)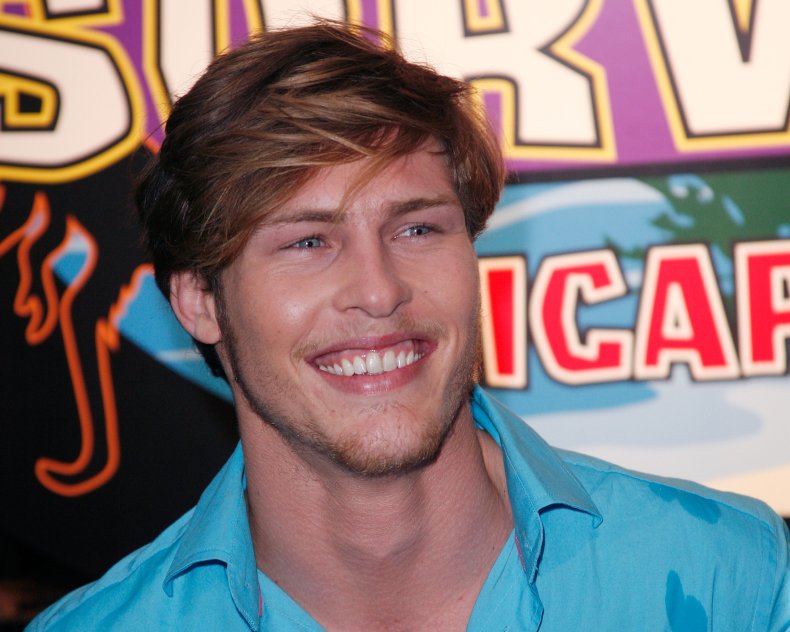 Jud became the youngest winner of Survivor when he won Survivor: Nicaragua at the age of 21.
After being nicknamed "Fabio" due to his good looks, Jud went on to model for brands including Abercrombie & Fitch, and appeared on the cover for the fifth Mortal Instruments book, City of Lost Souls, by Cassandra Clare.
Jud played the drums in the band Space Funk Odyssey, and in 2019 joined the staff at the Mar Vista Music & Arts Walk after moving to Los Angeles from Missouri.
John Cochran (season 28)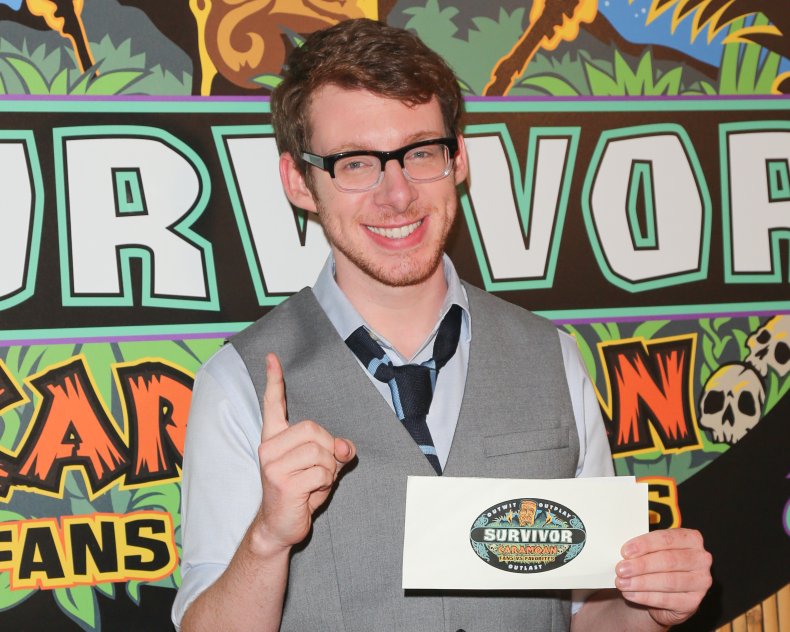 Cochran originally came sixth on Survivor: South Pacific, before emerging as Sole Survivor on Survivor: Caramoan.
After host Jeff Probst suggested that he get into writing, My Name Is Earl creator Greg Garcia ended up reaching out to CBS and John pursued a TV writing career, writing scripts for sitcoms including The Millers and Kevin Can Wait, and Star Trek: Lower Decks.
He has since said he would not return to Survivor, telling Entertainment Weekly in February 2021: "I was a law student on summer vacation the last two times I played; doing it now would be significantly more disruptive to my job and nervous system. And, in any case, I'm at peace with and truly grateful for how my Survivor journey ended: hugging Debbie on a boat in episode 5 of Game Changers."
Mike Holloway (season 30)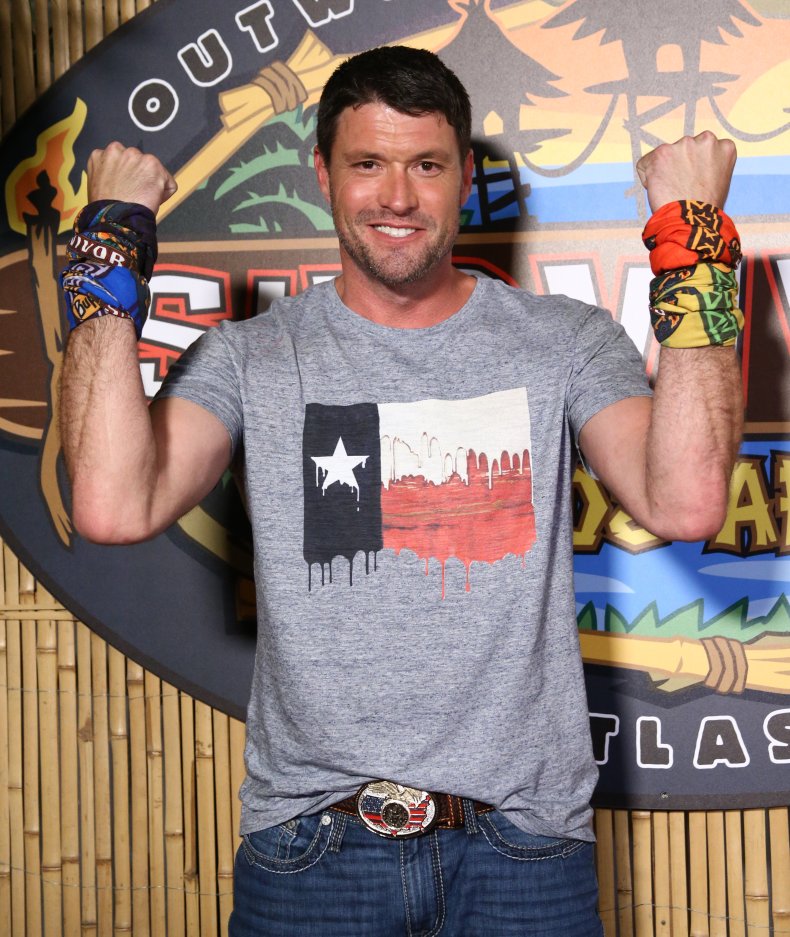 Former oil driller Mike emerged from Survivor: Worlds Apart as the winner of the $1 million grand prize, and now works as a commercial real estate agent.
He reportedly also put some of his winnings into a T-shirt company called Sweet T's Designs.
Mike recently bought his dream house with Big Brother 17 houseguest Meg Maley, and the couple are set to get married this year.
Jeremy Collins (season 31)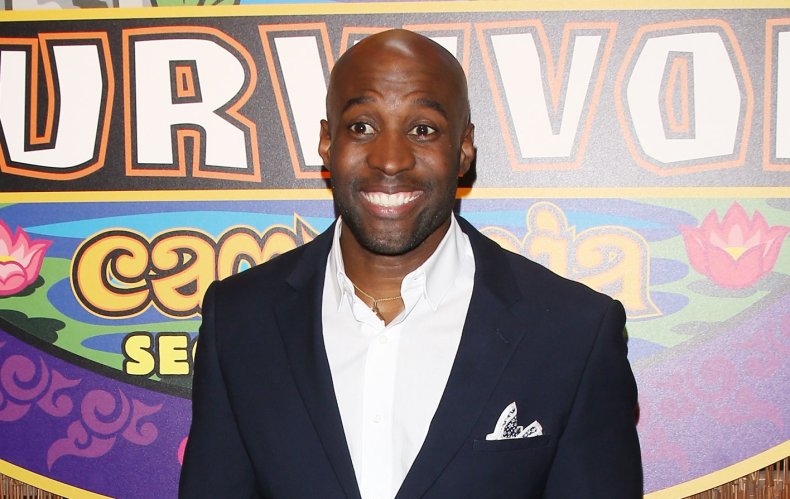 Jeremy competed on Survivor: San Juan del Sur with his wife Val, but his Sole Survivor title came when he won Survivor: Cambodia.
He returned for Winners at War last year, finishing eighth.
In addition to his reality TV career, Jeremy still works as a firefighter, and he and Val have four children together.
Michele Fitzgerald (season 32)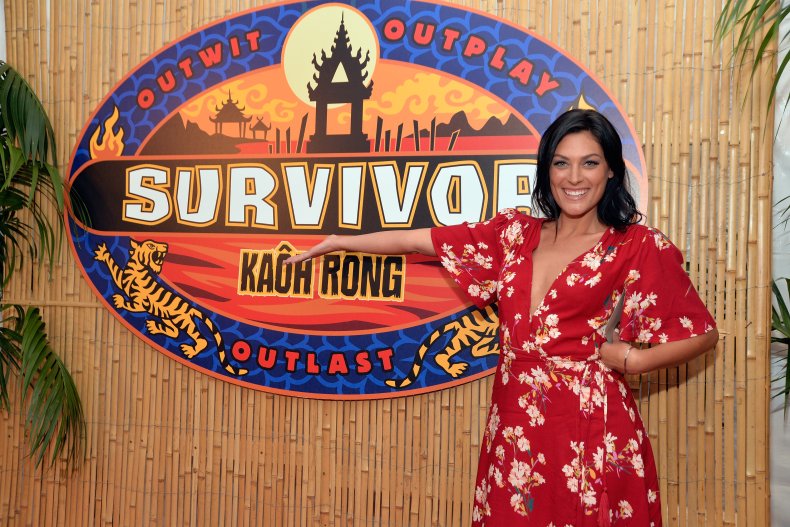 Michele became the first Sole Survivor to be born in the 1990s when she won the Kaôh Rōng season.
She returned to Winners at War in 2020, where she came third, and revealed on the show that she'd used her Survivor winnings to pay off her car.
Michele works in the tourism industry as a travel agent, and lives in New Jersey.
And according to rumours, Michele will appear on season 37 of MTV's The Challenge, alongside a number of Survivor alumni.
Tony Vlachos (season 40)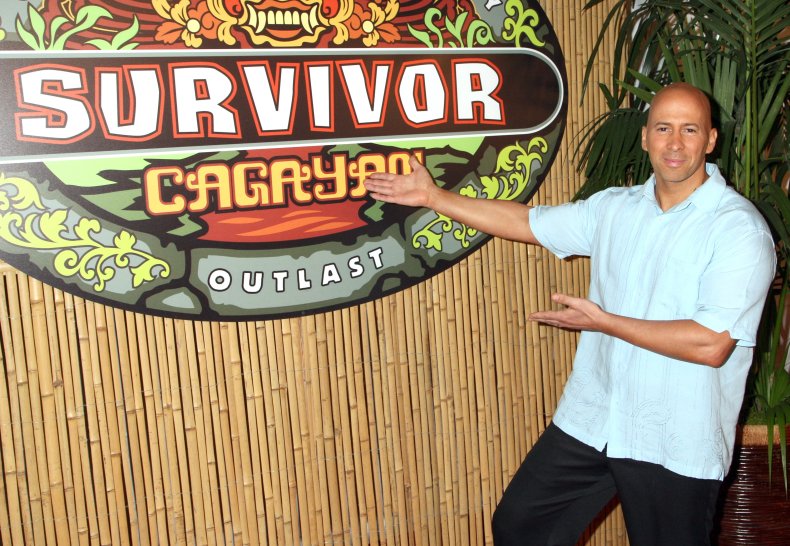 The most recent Sole Survivor, Tony emerged victorious in 2020's Winners at War, becoming the first man to win two seasons of the show (Sandra Diaz-Twine became the first person).
He first won Survivor: Cagayan, and later competed on Game-Changers, although was the second person to be voted out.
His $3 million winnings from Cagayan and Winners at War mean he is the Survivor contestant to win the most cash from the show.
Tony still works as a police officer, and has two children with his wife Marissa, a fellow police officer he married in 2012.