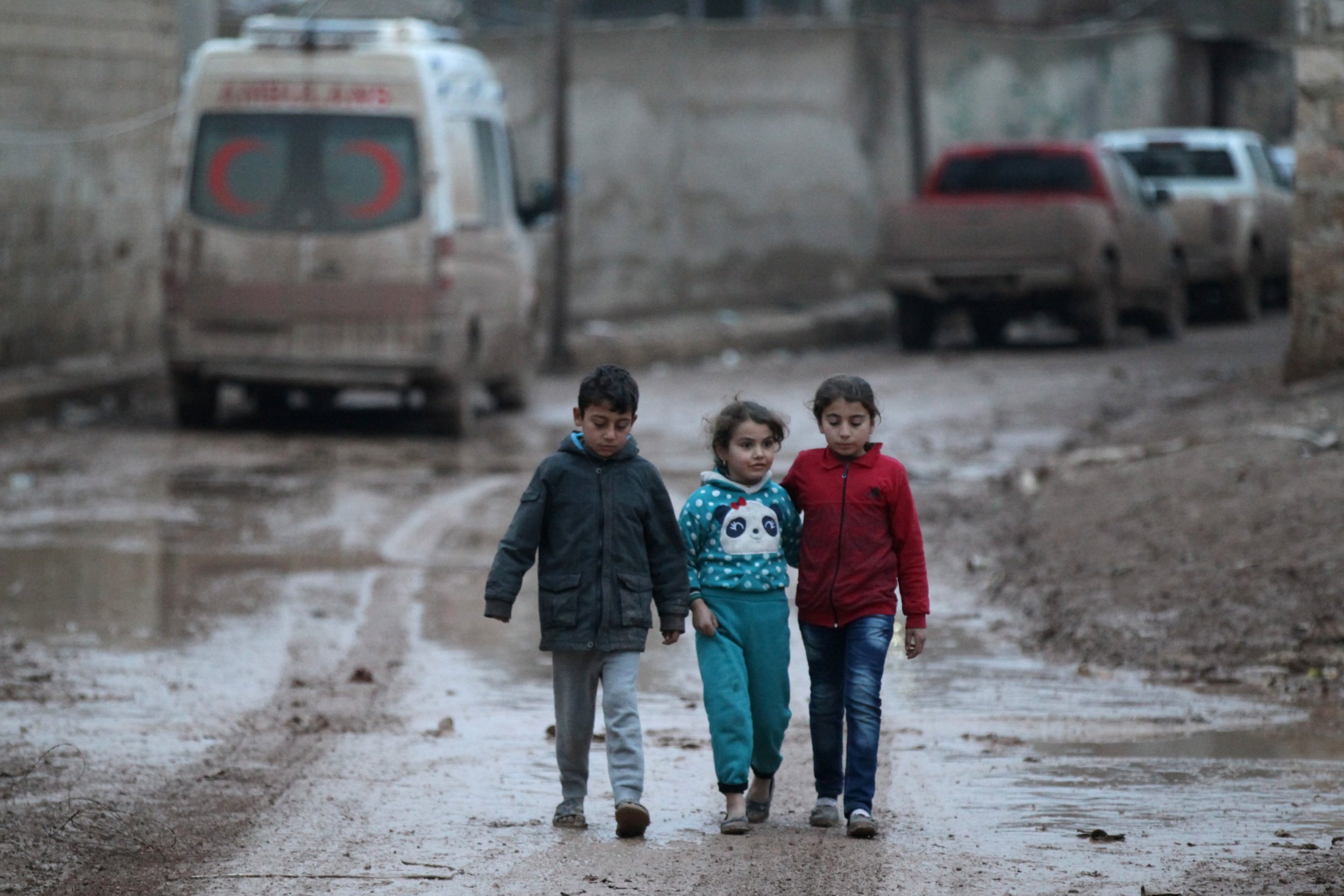 More than 650 Syrian children were killed and over 850 recruited to fight in the country's civil war in 2016, making it the conflict's worst year for young people, according to UNICEF.
The number of children killed in the conflict in 2016—652—marked a 20 percent increase from the previous year. Over 250 of these children were killed in or near schools, said UNICEF in a report released on Monday.
Both sides in the conflict have been guilty of recruiting children to fight, with some children being used as executioners, suicide bombers or prison guards in extreme cases.
The figures collected only included formally verified deaths or instances of child recruitment, and that the true figure is likely much higher, UNICEF said.
This week marks the six-year anniversary of the outbreak of civil war in Syria, which has left more than 300,000 people dead and left 11 million people displaced.
"The depth of suffering is unprecedented. Millions of children in Syria come under attack on a daily basis, their lives turned upside down," said Geert Cappelaere, UNICEF's regional director in the Middle East, speaking from the western Syrian city of Homs. "Each and every child is scarred for life with horrific consequences on their health, well-being and future."
A total of 5.8 million children in Syria are in need of humanitarian assistance, of which 2.8 million are located in hard-to-reach areas where movement and the transfer of aid are restricted. Almost 300,000 children are living in active conflict zones, where humanitarian aid is almost non-existent.
More than 1.7 million children in Syria are out of school and one in three Syrian schools are no longer able to serve students. Some schools are damaged, while others have been repurposed as shelters or military bases. In more than two-thirds of households, children are employed to help provide for their families, while some children are being forced into marriage, presumably to lessen the financial strain on their parents.
Fares, a 6-year-old refugee now living in Lebanon, said that he was illiterate but had held many jobs. "I don't know how to read or write. I only know how to draw the sky, the sea and the sun. I've waited tables, I served beans, corn, hummus, water pipe, potatoes, seeds. I've cleaned the shop and served ice cream to children," said Fares, according to the report.
UNICEF has called for an end to violations against children and unrestricted access to children in need, in order to deliver humanitarian aid. The agency is trying to raise $1.4 billion to support children in Syria and neighboring countries. There are 2.3 million Syrian children living as refugees in Turkey, Lebanon, Jordan, Iraq and Egypt.
Following demonstrations in 2011 that took place in several North African and Middle Eastern countries as part of what has been called the Arab Spring, Syrians held protests that year against the authoritarian rule of President Bashar al-Assad, who entered office in 2000 after the death of his father. Some of the first Syrian demonstrations in 2011 were to demand the release of teenage students held and tortured for spraying anti-government graffiti.
Over the past six years, the Syrian conflict has morphed into a complex war pitting government troops against rival rebel militias and extremist groups, such as the Islamic State militant group (ISIS) and affiliates of Al-Qaeda. Major international powers have taken different sides in the conflict.