Syria Reports New Israeli Strikes Just As Russia Calls Attacks 'Unlawful' and 'Illegitimate'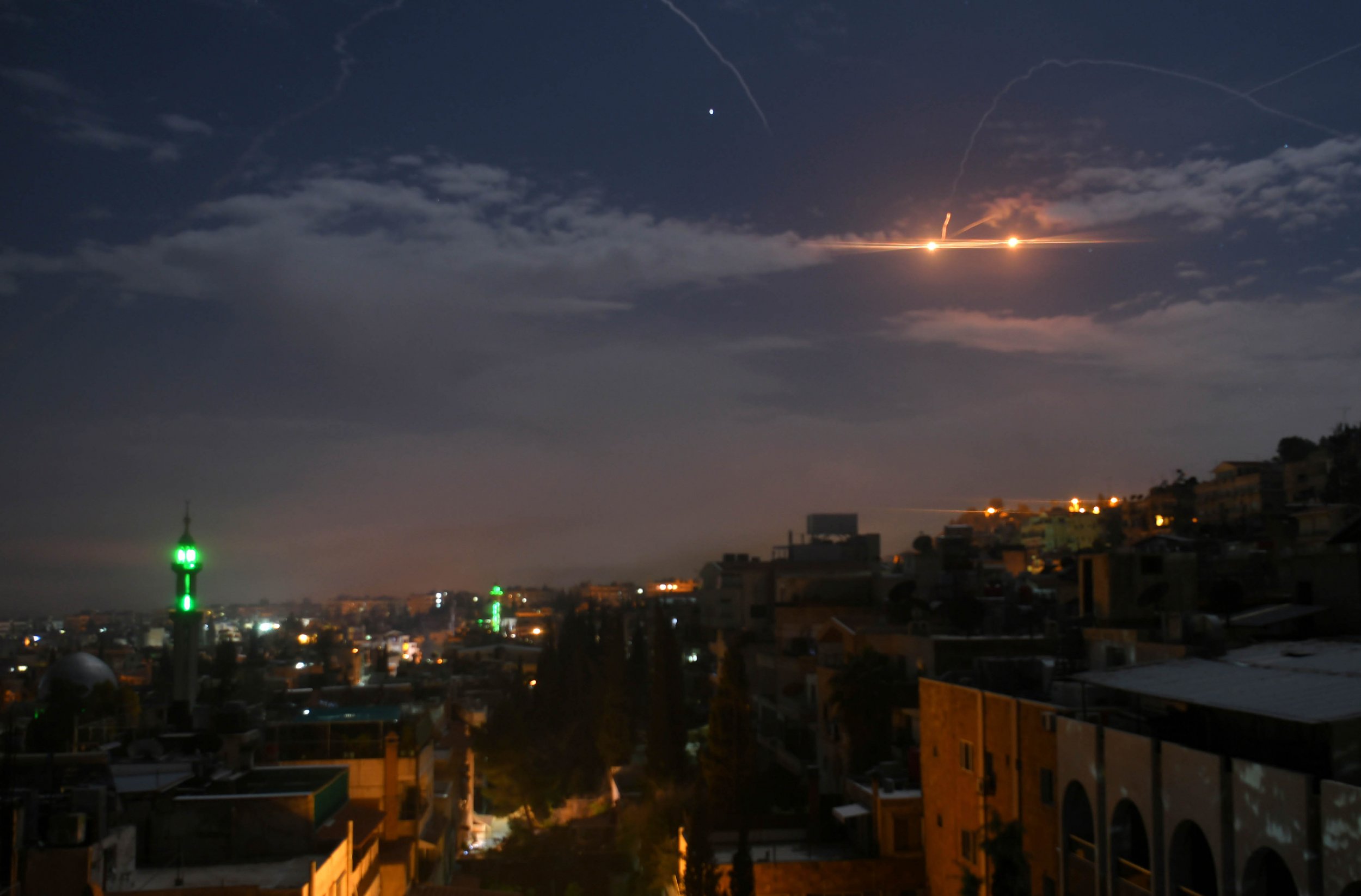 Official Syrian media has reported new strikes from Israel, just as a leading Russian diplomat condemned such actions.
The state-run Syrian Arab News Agency and the pro-government Al-Ikhbariya news station have reported a series of Israeli strikes near the town of Tel al-Durayya in the southwestern province of Al-Quneitra. The reports suggested that only material damage was inflicted, with projectiles hitting the provincial hospital and an observation post in the town of Jubata al-Khashab.
In a follow-up report, the Syrian Arab News Agency cited a military source as saying that "at around 6:30 p.m., the Israeli enemy targeted Tel al-Duhur in Jubata al-Khashab, Tel al-Darayya and Tella al-Khalid with a number of shells and an Israeli drone launched at about 7:50 p.m. four missiles in the direction of Al-Quneitra hospital and one of the observation centers," noting that the attacks only inflicted "material damage."
Israel has traditionally neither confirmed nor denied its involvement in such attacks, but officials have recently spoken openly of "hundreds," and even "thousands" of such maneuvers, often said to target suspected Iranian or Iran-backed positions operating in support of the government in Syria. The latest strike, however, would come after a statement from Damascus' other major ally, Russia, which has hardened its language against the Israeli operations it previously ignored.
"For us, the security of Israel is paramount," Russian Deputy Foreign Minister Sergei Ryabkov said Monday, according to the state-run Sputnik News agency. "Having said that, I am not saying that Israel's unlawful attacks on targets in Syria, including targets that are in one way or another linked to Iran, are legitimate and can be justified.
"No, we condemn them, they are illegitimate," he added. "But this does not mean, again, that we should not care about the security of Israel."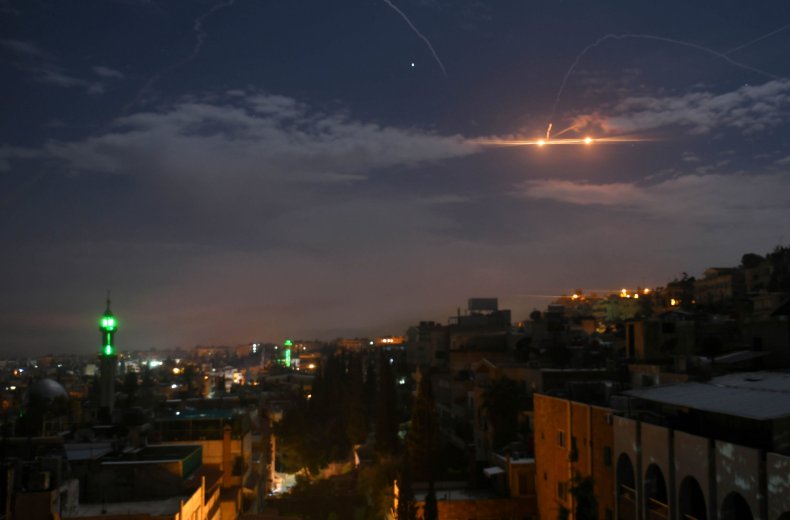 Just three days earlier, Sputnik quoted fellow Russian Deputy Foreign Minister Sergei Vershinin as tell Russian media that "such arbitrary attacks on sovereign Syrian territory should be stopped and excluded." He added: "Any strikes destabilize the situation even more. No one should conduct actions in Syria that go beyond the scope of antiterrorist objectives."
Last month, the Russian Foreign Ministry issued what appeared to be the first of a series of statements criticizing Israeli actions in Syria as spokesperson Maria Zakharova told a press conference that "the practice of arbitrary strikes on the territory of a sovereign state—in this case, Syria—must end."
The statement followed shortly after the Israeli military claimed responsibility for two series of strikes in two weeks targeting southwestern Syria, including an alleged Iranian military position at the Damascus International Airport. Israeli forces claimed that the latter operation came in response to a missile allegedly fired by Iranian forces toward the Israel-occupied Golan Heights in the southwest, disputed border region between the hostile neighbors.
The prior operation came just as outgoing Israeli military chief Gadi Eisenkot revealed his forces had conducted "thousands of attacks" in Syria and Israeli Prime Minister Benjamin Netanyahu discussed "hundreds" of such operations at a separate event. Both emphasized the operations were intended to curb Iranian attempts to spread its influence and establish forward bases, a charge Tehran has denied.
Iran, which has supported Syrian President Bashar al-Assad since the early phases of a civil war sparked by a 2011 rebel and jihadi uprising, has also grown increasingly critical of Israeli operations in Syria, where such maneuvers have killed Iranian personnel and various Shiite Muslim militias mobilized in support of Damascus. Russia also lost 15 personnel when allied Syrian anti-aircraft batteries accidentally downed an Ilyushin Il-20 surveillance plane during an Israeli air raid in September.
The friendly fire incident compelled Moscow to take a stronger stance against Israeli attacks and the Russian military has deployed updated S-300 defense systems, though it was unclear if they were yet operational. Russia already maintains S-300 launchers at its naval facility in Tartus, with other potential location as well. Russia has also installed an advanced S-400 defense at its air base in Al-Hmeymim, with a second one reportedly positioned near Al-Masyaf.
Netanyahu was scheduled to travel to Moscow later this month to have his first meeting with Russian President Vladimir Putin since the September shootdown incident. In addition to resolving their tensions, the two leaders were also likely to discuss the impending U.S. withdrawal from Syria, which has no official timeline.
The U.S., along with Israel, Qatar, Saudi Arabia and Turkey, formerly sponsored opposition forces fighting to unseat Assad, but the Pentagon later began to switch its backing to the mostly Kurdish Syrian Democratic Forces in 2015 as the insurgency grew increasingly led by Islamists and the Islamic State militant group (ISIS) became a top priority. Also in 2015, Russia intervened on Assad's behalf, allowing his armed forces and allied militias to retake most of the country, though the Syrian Democratic Forces retain about a third and the Islamist-dominated opposition holds the province of Idlib in the northwest.
This article has been updated to include a statement from a defense source cited by the official Syrian Arab News Agency.