Syrian Rebels Use Secret Network To Warn Of Russian And Regime Air Strikes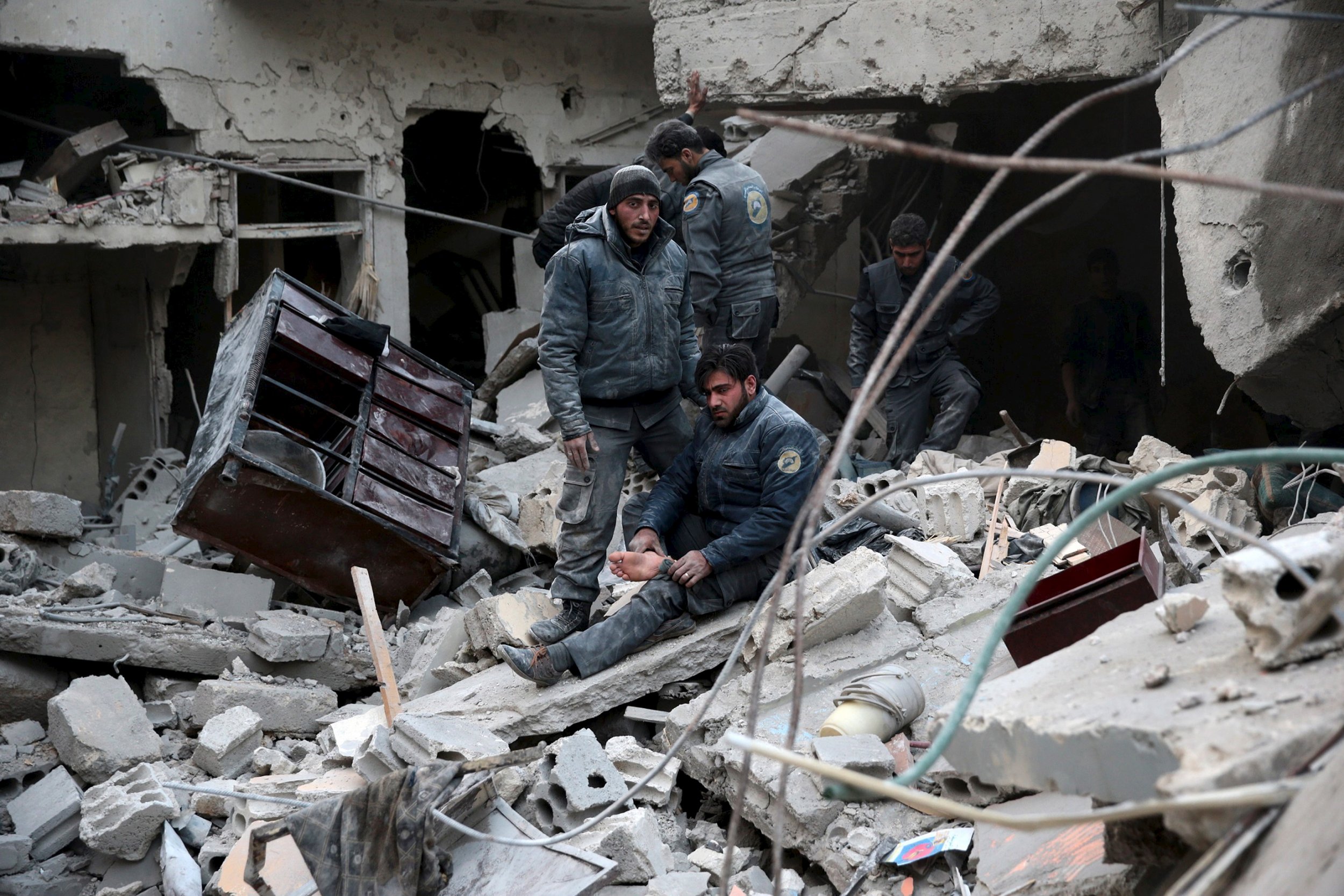 Syrian rebels are using instant messaging services to warn each other of strikes by the Russian air force and Syrian military jets in the country's northwestern regions, according to activists.
Rebels and activists are utilizing the encrypted WhatsApp mobile messaging service as well as walkie-talkies to inform each other of impending air strikes by jets launched from the heartland of Syrian President Bashar al-Assad in Syria's western Latakia province, according to an exclusive report by AFP news agency.
After the warnings of impending air strikes are sent from Latakia, activists in rebel-held areas ring warning sirens that give civilians, fighters and medics extra time to run for cover.
The report states that the network of civilian and rebel informants call themselves "the monitors." They keep track of jet takeoffs, flight paths and also attempt to intercept communications, using this intelligence to protect lives in rebel-held territory.
An AFP source and rebel informant embedded in Latakia, identified by the pseudonym Abu Mohammad, said: "I know when the plane takes off, and as soon as it does, I tell people that a plane is coming towards them. As soon as the news reaches people, they either hide in their bomb shelters, or some people hide in underground tunnels."
The message chain sees a spotter of the jets inform a contact in the relevant region where the plane is heading, who then informs rebels and activists. Then, using walkie-talkies, warnings are blasted from loudspeakers set up at mosques.
Russia's bombing campaign against opponents of Assad began at the end of September. According to the U.K.-based Syrian Observatory for Human Rights, which monitors the Syrian conflict using a network of activists on the ground, Moscow's campaign in the civil war-torn country has killed more than 1,000 civilians, including more than 200 children, since it began.
It has also killed 893 militants from the Islamist State militant group (ISIS) and 1,141 opposition rebels from groups such as the Al-Qaeda-affiliated Nusra Front.