Taiwan Eyes Seat at Joe Biden's Democracy Summit Amid Warnings Out of China
Taiwan says it is looking to earn a seat at Joe Biden's Summit for Democracy later this year, when the president fulfills a two-year-old campaign pledge to rally world leaders against authoritarianism.
The conference, to be held virtually between December 9 and 10, was announced by the White House on Wednesday. It will feature leaders from government, civil society and the private sector, with a second in-person meeting planned for the following year, a statement said.
Taiwan, hoping to capitalize on historically close ties with Washington, is seeking meaningful participation in the two-day event. Often described by the Biden administration as a "vibrant democracy," the island would seem to fit the bill.
Foreign Ministry spokesperson Joanne Ou told Newsweek that the government was working hard to secure a place at the summit, which the U.S. has billed as a convention "for democracy" rather than "of democracies"—a distinction that allows a more diverse group of participants.
Ou said it is ultimately up to the organizer to decide. The State Department has not announced when formal invitations will be sent out.
While a seat at the table is far from guaranteed, there are signs pointing to Taiwan's potential inclusion. During a testimony before the House Foreign Relations Committee in March, Secretary of State Anthony Blinken committed to Taiwan's participation as well as work on a free trade agreement.
Blinken described Taiwan as a "strong democracy" and "a country that can contribute to the world."
In February, Taiwan's de facto ambassador in Washington, Hsiao Bi-khim, revealed that she had expressed her country's desire to play a role at the upcoming summit to the Biden administration. Hsiao, who was invited to Biden's inauguration, said she had received "very positive feedback."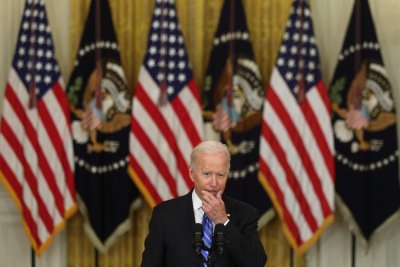 Wednesday's White House statement said the symbolic gathering "will galvanize commitments and initiatives" in the areas of defending against authoritarianism, fighting corruption and promoting human rights.
It will bring together world leaders who will can "speak honestly about the challenges facing democracy so as to collectively strengthen the foundation for democratic renewal."
Since taking office, Biden has warned that democracy the world over is under assault from authoritarianism. He has framed this battle of the systems as the defining feature of international relations today.
Taiwan, which Beijing claims is a wantaway province, often describes itself as being "on the front line" of China's expanding authoritarianism.
Biden's Summit for Democracy would realize his July 2019 campaign promise to "invite my fellow democratic leaders to put strengthening democracy back on the global agenda."
The gathering could lead to a similar rallying of allies witnessed in Europe in June, when Biden led repeated rebukes of authoritarian governments, especially China.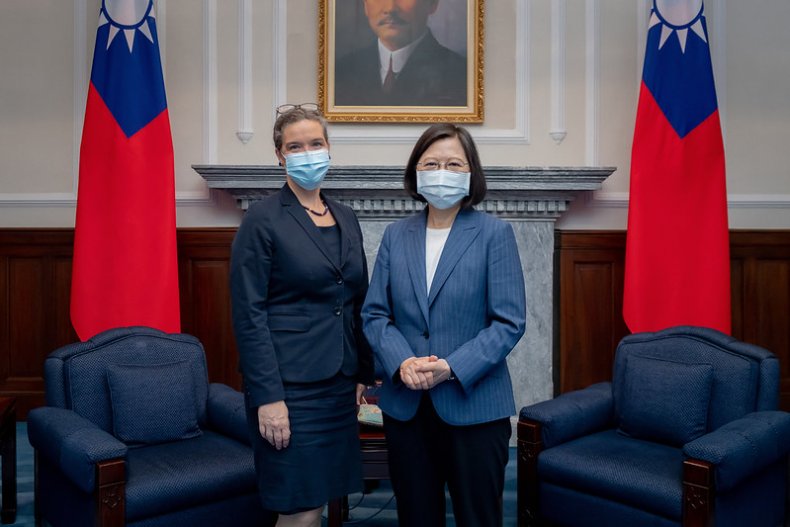 Watched from Beijing
China's Foreign Ministry has not responded to the prospect of Taiwan's inclusion in the Summit for Democracy—it is technically on a two-week hiatus. However, state media personality Hu Xijin, editor of Communist Party newspaper the Global Times, has hinted at potential repercussion.
There is currently no indication that President Tsai Ing-wen would be the one to represent Taiwan at the December summit. But if she were invited, Hu said China would "never allow it."
"To have her take part in the same meeting and share a screen with other heads of state is to declare war on the one-China principle," Hu wrote in a social media post.
Washington would need to invite a Taiwan business leader, he said, "otherwise this summit will be a serious escalation of [U.S.] interference in the Taiwan question."
The Taiwan Strait would witness an "unprecedented violent storm," Hu added.