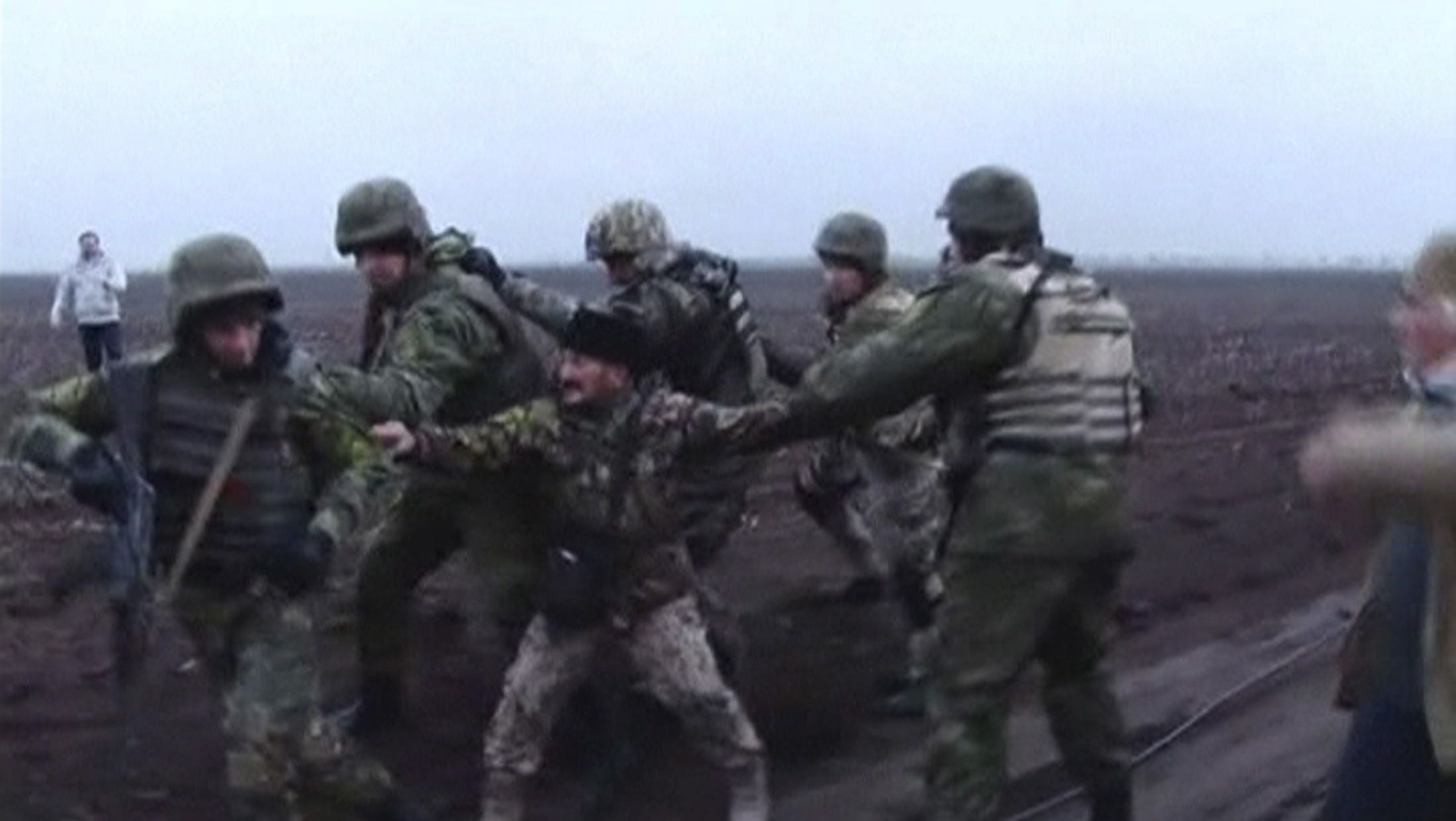 One of the coordinators of the activist-led blockade stopping Ukrainian cargo from reaching the Crimean peninsula has said his group is now planning a blockade by sea.
Activists from Crimea's Muslim Tatar community have been blocking the road links between mainland Ukraine and Crimea, which was annexed by Russia in 2014, since September. The Tatars are protesting what they feel is worsening discrimination since Russia took Crimea.
According to Lenur Islyamov, the coordinator of the blockade, the group will soon try to ramp up the protest, extending it to Crimea's marine trade links.
"We have several stages," he told Russian opposition organisation Open Russia. "At the beginning it was a product blockade and we did it. Next came the energy blockade. We did that too." Islyamov was referring to the recent blackout in Crimea, caused when blasts damaged energy pylons on Ukrainian territory and stopped the electricity supply to much of the peninsula. Tatar activists are preventing Ukrainian authorities from repairing the pylons.
"Next comes the blockade by sea," Islyamov added. "We will move towards that now." According to Open Russia, the activist was talking about stopping the Kerch Strait ferry that connects mainland Russia with Crimea. There is no direct land link between Russia and Crimea, but there are plans to build a bridge which is scheduled to be completed by 2018.
Islyamov stressed that his group's actions were focused on drawing attention to the treatment of Tatars and are not intended as a protest against any particular government. "We have our own Crimean Tatar interests," he told Open Russia. "This does not mean we are against Ukraine or against Russia."
Tatars make up around 13 percent of Crimea's population and their culture has been historically linked to the peninsula for centuries. Amnesty International and Human Rights Watch have both warned of the increased mistreatment of Tatars at the hands of the de facto Russian authorities in Crimea. Examples noted by human rights groups include raids on Tatar homes and places of worship, and bans of religious literature previously thought acceptable on the grounds that the works may be "extremist".
Tatar media has also faced a tough time since the annexation, with all but one Tatar TV channel were denied registration in March by Russian authorities.