Taylor Swift Freaks Out Over Bug on Dress in Hilarious Resurfaced Video
An older video of Taylor Swift has resurfaced on social media showing the singer freaking out as a bug crawls on her dress.
Posted to TikTok, a fan of Swift—under the username @lia.is.fearless—shared a video of the star screaming after realizing a bug was on her costume while filming the music video for her hit song "Love Story." The viral video has over 60,000 likes and has been seen over 230k times.
"And you wanna scream..." the Swiftie captioned the video, using the lyrics from "illicit affairs" off Swift's eighth studio album, Folklore.
"Oh my God!" Swift screams and yells when she notices a spider on her dress. Help comes to the rescue and swats the bug off of the dress and laughs at her freak out.
The clip comes from a behind-the-scenes look at her music video from her 2009 album, Fearless.
Many fans took to the comment section to laugh at the clip and share their other thoughts.
"taylor swift in fearless," one TikTok user wrote.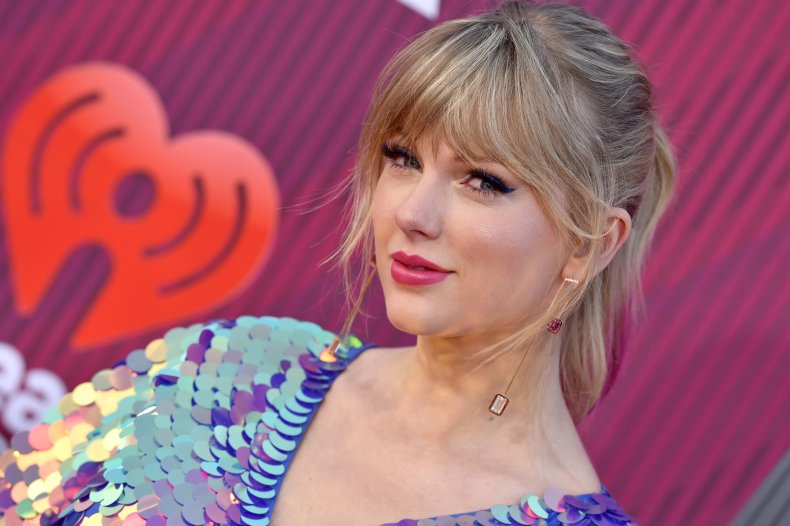 "i love the fearful era," another joked.
"in her fearless era not being fearless," a user said.
"this is iconic," one user exclaimed.
A user found the freak-out highly relatable, "I would scream like that too."
"we are one in the same when it comes to bugs," another agreed.
"THIS IS SO FUNNT THERES SO MUCH GOING ON HELPP," a user exclaimed.
Another user said, "No beacause if it was me I would have started taking the dress off CUT THE CAMERAS.... Deada**."
Back in April, a bug was actually named after Swift. An entomologist that works within the Virginia Department of Agriculture, Derek Hennen named a millipede after the singer. He was hunting for a new specimen in Tennessee for a while and was unsuccessful most days.
He put on some Taylor Swift music to brighten his day.
"She pretty much has a song for every emotion," Hennen told WTOP-TV, "I was thinking, it'd be really fun to name a species after her if we find enough. And that was not a problem. We had so many undescribed species to name."
When he was successful, he named the new species Nannaria swiftae — the Swift Twisted-claw millipede.
A millipede is a part of the arthropod class Diplopoda. Within the 10,000 species, they typically live and eat decaying plant matter, per Britannica. The animals can have up to 200 legs. You may be able to find them in your garden under rocks or wet leaves. Some common millipedes are the white legged snake millipede, striped millipede and the American giant millipede.
Hennen described the millipede, "It's kind of this nice, shiny, chestnut brown and black color, and then down the sides of the body on each segment, it has these nice orange spots on it."