Taylor Swift's reworking of her seminal 2012 album, Red, has been released to much fanfare. But just before it did, the pop megastar revealed what she finds most exciting about the album's release.
Red (Taylor's Version) dropped on streaming services on Friday and the 30 track album features new versions of beloved songs such as the title track "Red" and "All Too Well."
The re-recording of "All Too Well," which is famously about the singer's break up with Jake Gyllenhaal, is the thing she is most excited about on Red (Taylor's Version).
"And that's the thing I'm the most excited about, 'cause it's the original lyrics," Swift said during an appearance on The Tonight Show on Thursday.
Swift and the Donnie Darko star reportedly dated from October to December 2010.
The 31-year-old told host Jimmy Fallon: "I'm really excited about it. I've been going through the process of re-recording all of my older music and in the process I've dug up these songs that I wrote along the way that didn't make the album because I thought 'I want to save this for the next album'—but then next album would be a completely different thing."
Swift is on a mission to re-record her first six albums after ownership of their masters was transferred to record executive/entrepreneur Scooter Braun.
She added: "It turns out this [album] is an opportunity for me to go back and re-record all the music that was on the original album and then what I'm really excited about is a few songs that no one has ever heard before that were supposed to be on that album."
The record also features collaborations from artists like Chris Stapleton and Pheobe Bridgers.
As for "All Too Well," the updated version is 10 minutes long, Swift revealed to Fallon.
"When I was writing the Red album I knew I had a favorite on the album and it was a song called "All Too Well," she explained.
"But oftentimes, my personal favorites don't line up with songs that end up being singles or having videos, I always just have these favorites where I'm like 'that one is just my favorite.'
"But what happened with this album, is this song became the fans' favorite on its own. My favorite and their favorite aligned."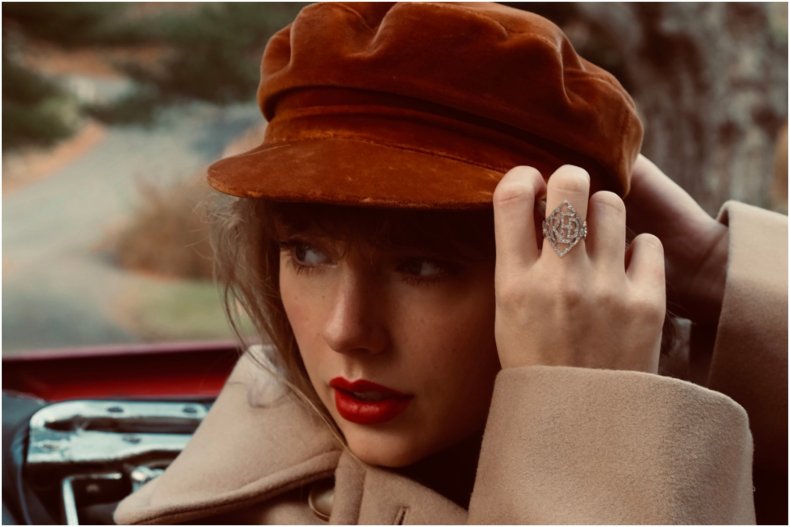 Swift said that she was going through a tough time when the song was written.
"I showed up for rehearsals and I just was really upset, and sad, and everybody could tell, it was really, like, not fun to be around me that day," she explained.
"So I started playing guitar and just kind of playing the same four chords over and over again.
"And I just started, kind of, the band sort of joined in, and I started ad-libbing what I was going through, and what I was feeling, and it went on, and the song kept building and building and building in intensity, and the song just went on for about, you know, 10 to 15 minutes of us doing this."
The release of Red (Taylor's Version) sent Swifties into such a frenzy on Friday morning that Spotify briefly crashed.