Teacher Accused of Sending Student Lewd Photos for 'Extra Credit'
A teacher at a Christian school for children with learning disabilities has been arrested for allegedly getting too close with students on multiple occasions.
The Polk County Sheriff's Office in Florida announced that Derek Stribling, 39, of Lakeland, is alleged to have had inappropriate sexual conduct with two students, ages 14 and 18, at the K-12 Crossroads Christian School in Lakeland.
He was arrested at his home at about 10:52 p.m. Thursday and reportedly refused to speak to investigators. He was later processed and charged with lewd/lascivious molestation of a minor, lewd/lascivious conduct, offenses against students by an authority figure, and transmitting material harmful to a minor.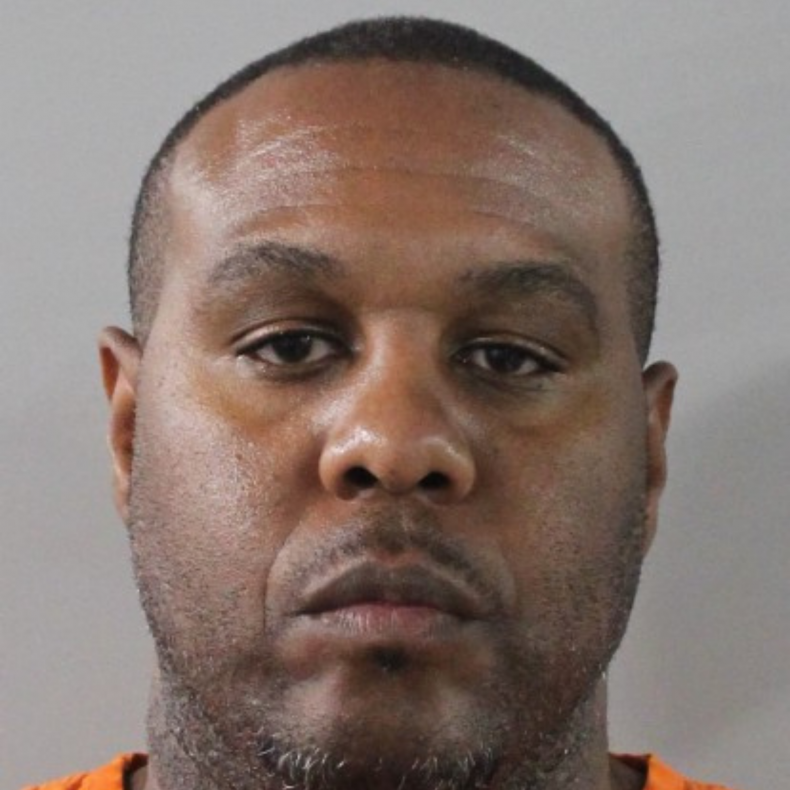 Stribling was described by authorities as a dean of students, history teacher, basketball coach and life management coach.
Records also show that Stribling played college basketball at both the University of Tennessee, between 2001 and 2003, and Tennessee Tech University between 2004 and 2006. He attempted to enter the NBA draft following his collegiate career.
"The life management he was teaching these children is frightening, really frightening," said Polk County Sheriff Grady Judd during a press conference Friday.
Regarding the 18-year-old victim, Judd explained that the student was having trouble with her father and she was afraid she wouldn't be allowed to return to school anymore.
"She's confiding in Derek Stribling," Judd said.
The adult student reportedly told detectives that Stribling asked for her phone number on February 14 of this year, so "he could check up on her" regarding the conflict with her father. He also reportedly told her she had a "D" grade in his class and that she could get "extra credit."
"They started talking about sex," Judd said. "It was filthy talk, nasty talk. And as a result, he began to do all kinds of nasty things and send it to her through social media."
Authorities said Stribling allegedly initiated a conversation with the student via text and FaceTime, at which point he allegedly showed his penis to the victim while masturbating. Another instance allegedly involved Stribling inviting the student to a hotel parking lot for oral sex, which she refused because he is married.
"We found out that her 'D' became an 'A,'" Judd said. "Now isn't that amazing? He used his position as her teacher and her low grade as the nexus, and they talked the nasty."
The principal of the school, listed as Dr. Byron Williams on the Crossroads website, suspended Stribling and on the following morning notified law enforcement of the situation, which prompted an initial investigation.
Authorities discovered during their investigation that a 16-year-old victim, who was 14 years of age at the time of her alleged encounters with Stribling, had told the 18-year-old victim that she had experienced the same issues.
The younger victim's encounters occurred in 2020, police said, when she was a basketball player and Stribling was her coach.
"And on one occasion—I'm not gonna stutter here—the suspect kissed and fondled the 14-year-old at the school in the equipment closet about two years ago," Judd said.
That same victim reportedly experienced the same behavior as the aforementioned victim, involving text conversations and social media video chats. Stribling allegedly called her twice to video chat and proceeded to show himself masturbating. When he also allegedly attempted to get her to meet him for oral sex, she also refused.
"We really, really, really fear there were other victims out there," Judd said based on Stribling's patterns of abuse, adding that the suspect is currently locked up in county jail.
A 2004 U.S. Department of Education report found that about 10 percent of students experience sexual misconduct by a teacher at some time during their K-12 school experience. The abuse prevention organization Stop Educator Sexual Abuse Misconduct & Exploitation (SESAME) compiled 2015 data showing that just under 500 educators were arrested that year for sexual abuse allegations.
He said the goal is to send Stribling to prison "for a very long time for taking advantage of children, of students at Crossroads Christian School who were entrusted to his care."
"This is horribly offensive at every level and wrong at every level," he added. "He's supposed to be the adult."
Newsweek reached out to Crossroads Christian School Principal Dr. Byron Williams for comment.