'I'm in Tears'—Teacher Discovers Truth Behind Nickname Students Gave Them
A math teacher was reduced to tears after discovering the truth about the nickname given to them by their eighth-grade class.
Morale in the education sector is at an all-time low, with the Merrimack College Teacher Survey, a nationally representative poll of 1,300 educators conducted by the EdWeek Research Center painting a bleak picture for those teaching in schools across the U.S.
For example, 12 percent of those polled said they considered themselves "very satisfied" with their jobs.That was down from 39 percent in the same poll taken in 2012.
Meanwhile, more than four in 10 teachers said they were very or fairly likely to leave the profession entirely over the next two years and 55 percent said they likely would not have advised their younger selves to pursue a teaching career.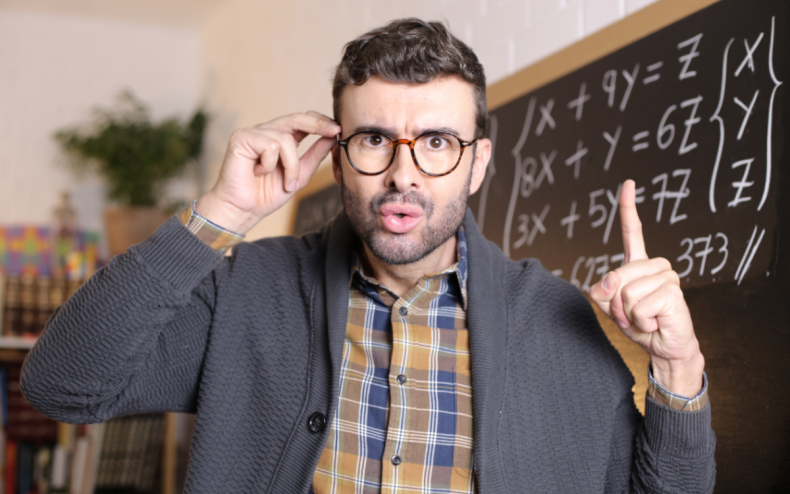 Exhausted and overworked, teachers face a tough task. But there are still moments that make it all worthwhile.
One such moment came this week, when a math teacher took to Reddit for help in trying to decipher the meaning behind a nickname given to them by their pupils.
Writing under the handle PuzzleBrain20 in a post upvoted over 38,000 times, the teacher explained: "Throughout this whole past school year there was this running joke where the students would call me the goat."
Eager to play along he would often tell his class "they are goats" in a retort that regularly drew laughter. But while he found the whole thing "pretty funny" and "never gave it much thought" he recently realized he "never actually got" the joke.
As a result he became concerned that they could be openly mocking him.
"I had a good connection with them, and they are all really good kids, so I don't really think that they were making fun of me," he said. "Can someone explain this joke to me?"
Social media users were only too happy to oblige.
"It means Greatest Of All Time," Ethan21162 explained with Phuketawl confirming: "Yeah, it means they like you a whole, whole lot." JConred commented: "Now the biggest task for you will be, to not let on that you know and in return teach them to be the best versions of themselves."
Gerd50501, meanwhile, said: "[NFL icon] Jerry Rice was the first person I ever heard called GOAT. You are up there with Jerry Rice. You are a GOD AMONGST your students." Holshy added: "And if you earn that nickname as *math* teacher, you're doing something very right!"
Returning to the post, the teacher expressed their shock at discovering the true meaning. "I am in tears," they wrote. "I can't believe they were complimenting me this whole time." They said this kind of response was 'the reason' they became a math teacher.
"I always hated math growing up, but then I realized at some point it's just taught terribly," they explained. "There is no such thing as a useless math lesson. I always remind them how useful it is to know this stuff, from anything regarding money to detecting patterns in life, to even have a strong basis for any career they choose."
They added that they have been teaching for 17 years but that particular eighth grade class is their "favorite set of students" by far. "I put my heart and soul into teaching, this is amazing to hear."
Newsweek has contacted PuzzleBrain20 for comment.