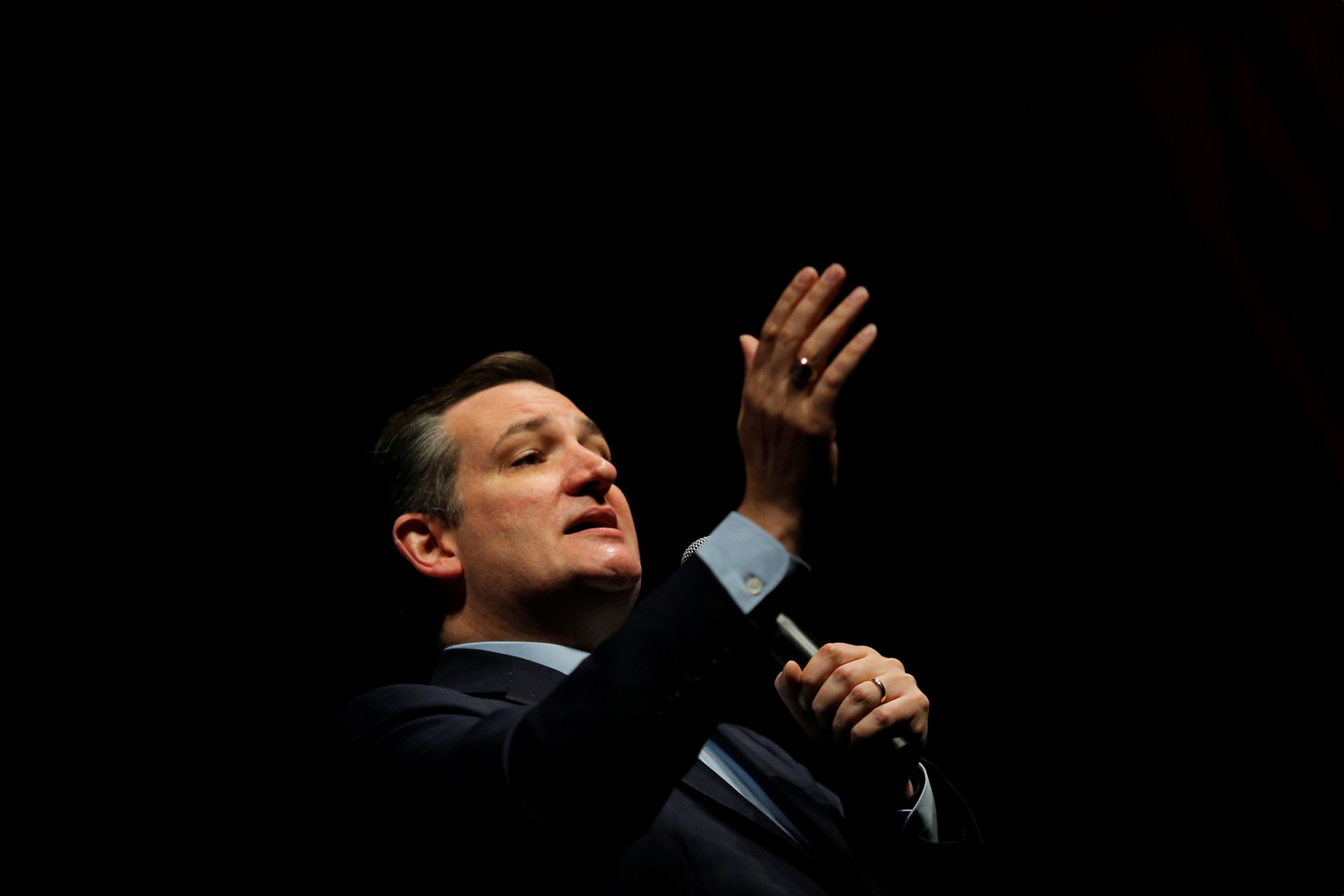 Within the week since Ted Cruz suspended his presidential campaign after losing to Donald Trump in Indiana, speculation surfaced about whether he will endorse the New York billionaire. In his first comments about the topic since exiting the race, the Texas senator on Tuesday said his decision isn't urgent.
During an interview Tuesday, conservative political commentator Glenn Beck asked Cruz whether he will support Trump, who is now the one remaining GOP presidential contender.
"This is a choice every voter is going to have to make, and I would note, it's not a choice that we the voters have to make today," he said, adding that the Republican National Convention doesn't take place for another two months and the election for six months.
[Related: Ted Cruz Faces Decision Whether to Endorse Donald Trump]
Shortly after he declared ex-rival Carly Fiorina as his running mate, Cruz left the race last Tuesday because he didn't see a viable path to victory. John Kasich also dropped out of the contest after a weak turnout in Indiana.
"You and I both want to support a conservative," Cruz told Beck. "We want to defend someone who will be a strong, serious commander in chief."
Several prominent Republicans, including House Speaker Paul Ryan and 2012 GOP presidential nominee Mitt Romney, have said they don't think they can vote for Trump in November's general election. Many members of the party differ with the real estate tycoon on major issues, including foreign policy and the economy.
Cruz, who returns to Capitol Hill this week to assume his role in the Senate, hinted he won't rule out rejoining the race for the White House if he sees a fresh path to victory for his campaign.
"We'll see what happens as the months go forward, but I think we need to watch and see what the candidates say and do," he said.
Republicans are casting their votes Tuesday in Nebraska and West Virginia. Although Cruz said he doesn't expect it to happen, he could take home a win Tuesday night.
"If that changes," he told Beck, "we will certainly respond accordingly."