Ted Cruz Fires Back at John Boehner for 'Lucifer' Insult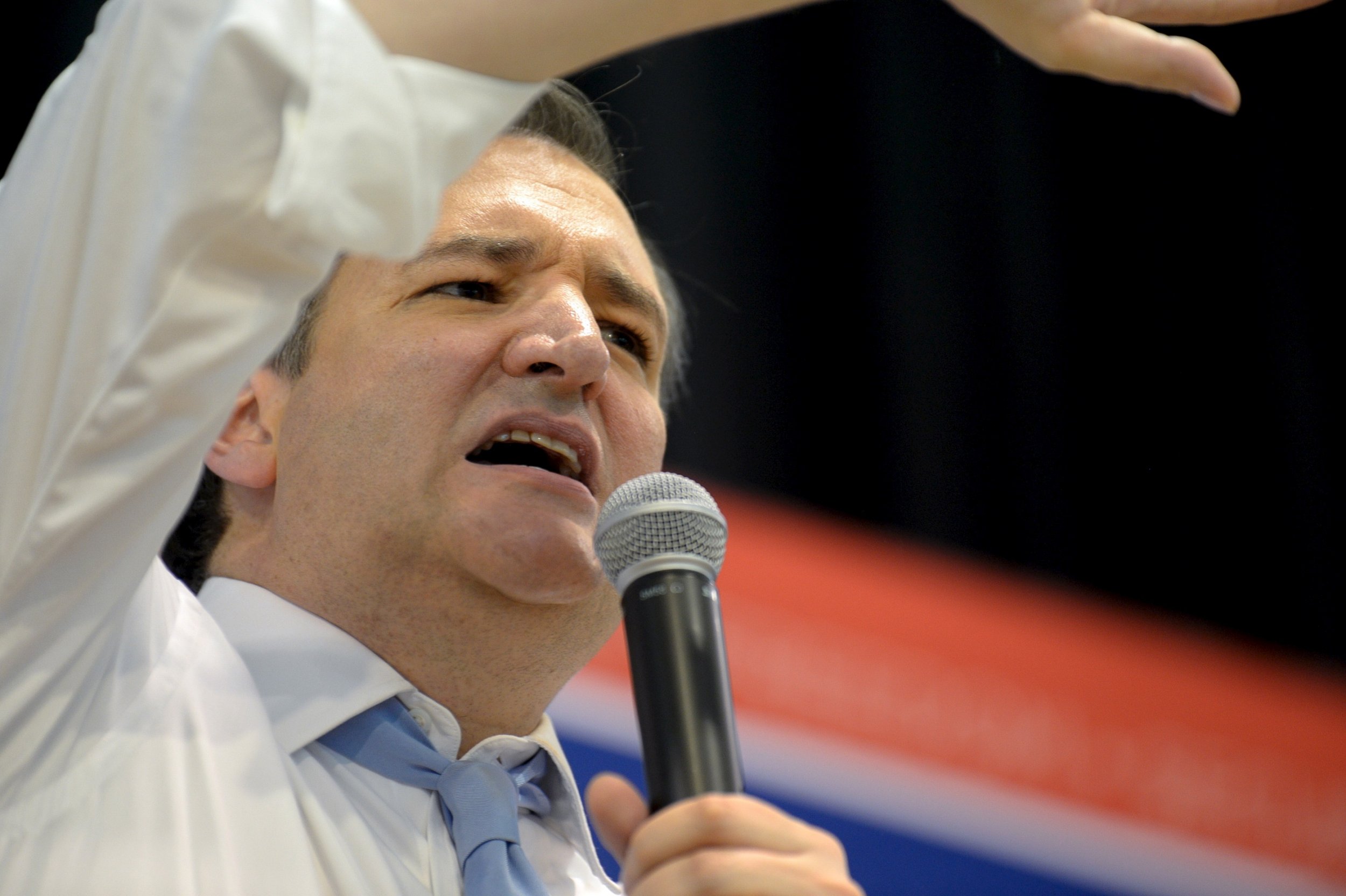 Snapping back at John Boehner's comments calling him "Lucifer in the flesh," Ted Cruz said Thursday that the former speaker of the House is playing a role and pretending to be a Washington outsider.
"When John Boehner calls me Lucifer, he's not directing that at me. He's directing that at you," Cruz said Thursday morning before a campaign rally in Indiana, where he is hanging his hopes on a primary win next week. "What Boehner is angry with me for is standing with the American people, is energizing and encouraging House conservatives to stand with the American people and actually honor the commitments we've made."
At an event Wednesday night, Boehner, who left Congress last fall, called Cruz "Lucifer in the flesh," and added that he would vote for front-runner Donald Trump if he is the GOP nominee in the general election, according to The Stanford Daily.
"I have Democrat friends and Republican friends. I get along with almost everyone, but I have never worked with a more miserable son of a bitch in my life," Boehner said during his address to an audience gathered at Stanford University.
Boehner used the same epithet to describe Cruz last month, when he encouraged Paul Ryan, his successor as the top House Republican, to run for the party's nomination.
Speaking to reporters in Indiana on Thursday morning, Cruz said Boehner had "some interesting comments" and had revealed his "inner-Trump" the previous day. Cruz highlighted Boehner's assertion that the two had worked together—a point the Texas senator denied. Cruz said Boehner refused his offer to collaborate during the 2013 government shutdown, which Cruz orchestrated in his fight against Obamacare.
"I've never worked with John Boehner. The truth of the matter is I don't know the man," he told reporters. "If I have said 50 words in my life to John Boehner, I'd be surprised."
Cruz first responded to the ex-speaker's comments earlier Thursday morning with a message on Twitter: "Tell me again who will stand up to Washington? Trump, who's Boehner's 'texting and golfing buddy,' or Carly & me?"
In the past, Boehner has called Cruz a "jackass" and said the senator made his job as speaker difficult. Their relationship in fact began almost two decades ago, when Boehner hired Cruz to be part of his legal team in the late 1990s. Boehner had sued longtime Democratic Congressman Jim McDermott of Washington state allegedly for defying wiretapping laws. Fifteen years before he was sworn in to the Senate, Cruz publicly defended Boehner, albeit briefly, per The Washington Post. The case continued for years, but a judge ultimately sided with Boehner and awarded him more than $1 million in legal fees by 2008.
Cruz on Thursday encouraged Americans to vote for Trump if they are content with Boehner—who departed Congress as the least popular House speaker in three decades—and top Democrats Senate Leader Harry Reid and House Minority Leader Nancy Pelosi. As he has throughout his campaign, Cruz again touted himself as an outsider to Capitol Hill, where he has famously made few friends, and many enemies, among his colleagues.
In Indiana on Thursday, Cruz spoke alongside his newly named running mate Carly Fiorina. Trump was quick to criticize Cruz's choice, saying Fiorina failed at her own presidential bid, which she suspended in February after a weak turnout in the New Hampshire primary and cellar-dwelling poll numbers.
But Cruz hit back at Trump for that remark, too, saying the New York billionaire can't win the general election because he "has a real problem with strong women." Trump this week also has continued to mock Hillary Clinton, the Democratic front-runner, for playing up her gender in her presidential campaign.
Cruz continues to trail Trump in delegates, and is now zeroing in on Indiana, a state where he hopes residents will applaud his conservative and religious values when they head to the polls on May 3.